Chris Evans Comforts His Dog After Surgery by Stitching up His Favorite Toy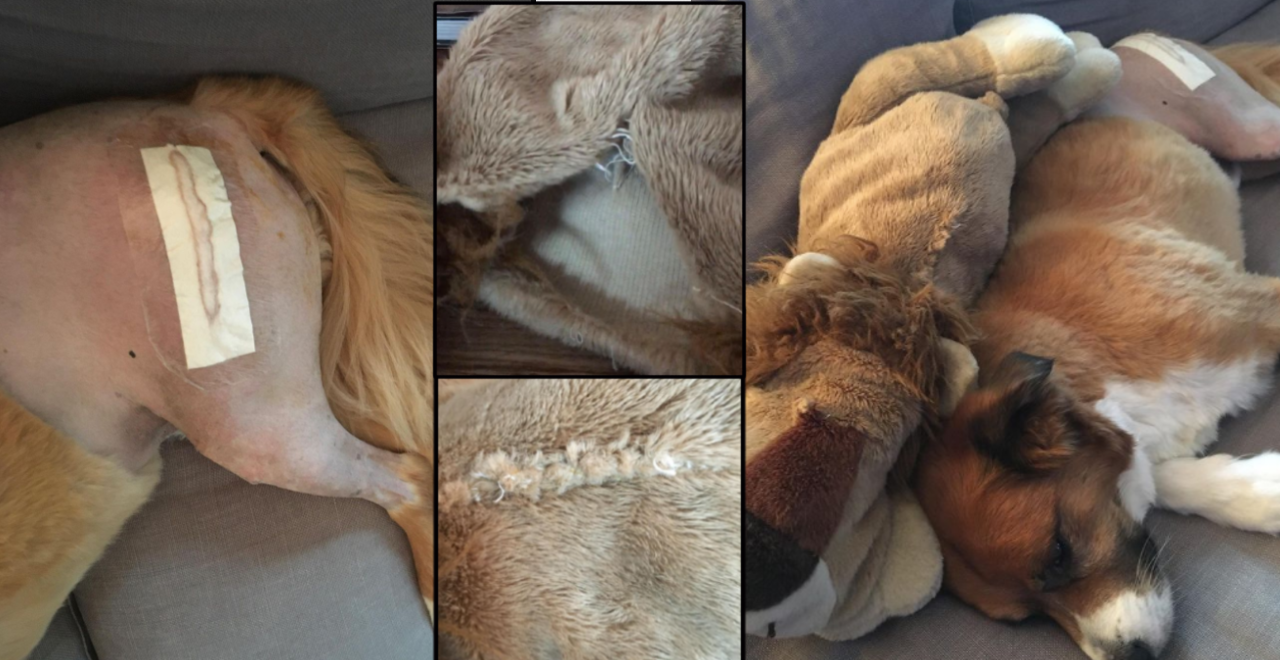 Human or animal, surgery is no fun. After a stressful hospital stay, all anyone recovering from an operation wants is to relax and heal in the comfort of their own home. Chris Evans, dog dad extraordinaire, has proven time and time again that he'll do just about anything for his rescue dog, Dodger. The pair plays together, naps together, and are there for each other through thick and thin.
Without a doubt, Dodger is one lucky dog. He had a tough start, as an adult dog living in a shelter – puppies go quickly, but some adult dogs wait years before finding their forever home. In his first major stroke of luck, Dodger was discovered by Evans while the Captain America actor was filming a movie nearby. Ever since, the pair have been inseparable.
Even after finding his best friend, Dodger hit additional roadblocks. In July, Evans posted a photo on his Dodger-filled Instagram, a picture of his beloved pup recovering from surgery.
View this post on Instagram
Dodger recovered well after his first surgery, but according to Evans, the resilient boxer-mix needed a second hip replacement. Like any doting dad, Chris was by Dodger's side as soon as he was out of the animal hospital. This time though, Chris had an adorable surprise for the groggy pup.
"Hip replacement #2 completed! Such a trooper. He'll be back in action in no time," Chris shared on Instagram.
After the photo of Dodger's stitched-up leg, Chris shared a photo featuring some slightly less professional, but extremely important stitches. The doctor was none other than the actor himself, and the patient? Well, Dodger's other best friend.
View this post on Instagram
"Yesterday while he was in surgery, so was his favorite lion (which had been on IR since November after a nasty tear). I've never sewn anything before but I'm pretty proud of my hack job," Chris said. "They're both happily recovering in each other's company."
There's no such thing as a perfect parent, dog, or human. But doing little things to show you care, even if they're out of your comfort zone, truly makes you one of the greats.