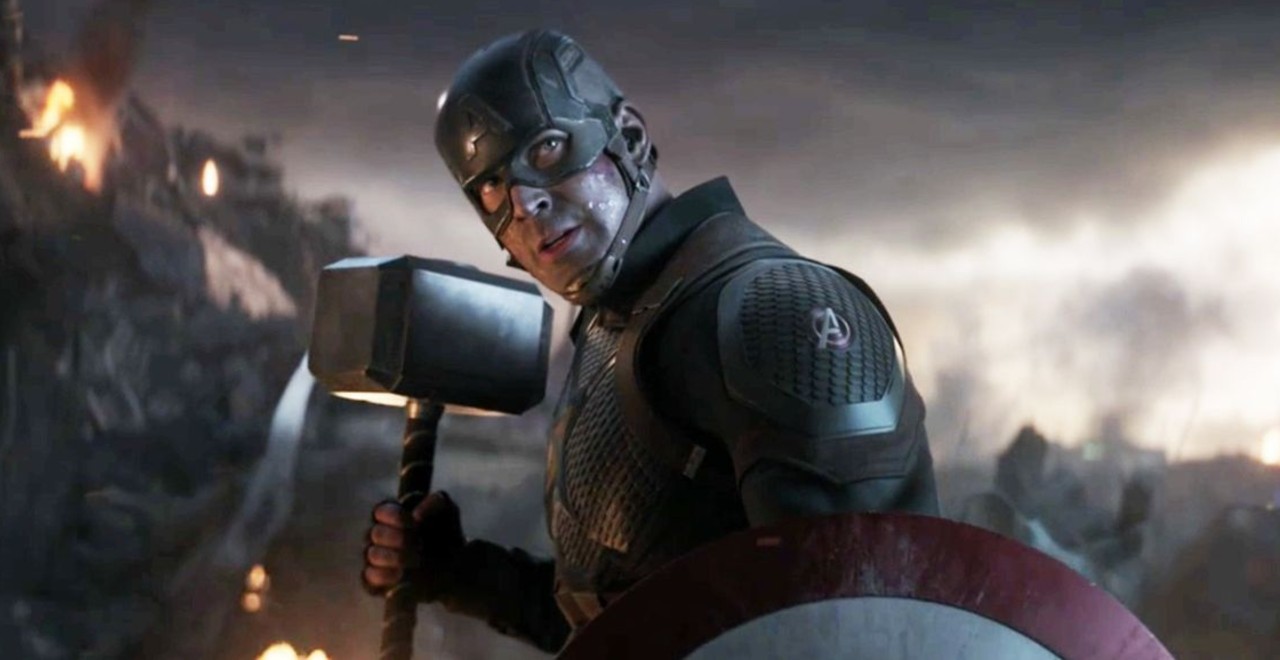 Credit: Marvel
In somewhat shocking news, Chris Evans is nearing an official return to Marvel movies, picking up the shield again to reprise his role as Captain America. According to Deadline, Evans will be bringing Captain America back in at least one movie, possibly more. The caveat, though, is that he won't be the main draw, he'll be a secondary character, sort of like Robert Downey's Iron Man in a few of the MCU movies.
Evans was a great Captain America, so why are fans shocked? Because his ending in Avengers: Endgame seemed really well done for the character. It was a great send-off to Cap and that whole phase of the MCU. I mean come on, he literally even took the Captain America shield and passed it off to Falcon at the end of the movie. What better passing of the torch could you ask for?
But Evans hasn't had enough of Steve Rogers, though the details as to which film he'll be in are still unclear. Is it the most shocking reversal when it comes to movies? I mean no, clearly not, as long as it's done well and not just haphazard (looking at you, Emperor Palpatine in The Rise of Skywalker). Maybe it'll be some sort of Dr. Strange, alternate reality thing, or maybe a flashback-y movie.
Fans…are split, to say the least. Some are PSYCHED to see one of the MCU's most beloved superheroes back in action, while others think it could diminish his great ending in Endgame.
CHRIS EVANS IS COMING BACK AS CAP BRO WTH?!

— SAINT NICKALAS (@MegaLucarioX) January 14, 2021
Chris Evans trending like the king that he is. Always booked and busy and now also returning as Captain America??? Legendaric. pic.twitter.com/DCjAc3fTFw

— Kayden | Breakdown era (@IIKaydenII) January 14, 2021
[Steve Rogers gently dancing with Peggy Carter as the world events of the 1950s through 2010s occur uninterrupted] https://t.co/maaqj2JMwQ

— Dave Itzkoff (@ditzkoff) January 14, 2021
Na not Steve coming back from spending time in peak racism era with Peggy to take back the job he gave to a black man. https://t.co/t5qUJGA5Lg

— ☀️Sun Tzilla🦖 (@SunTzilla) January 14, 2021
PEGGY [reading newspaper] says here The Rolling Stones are going to play a free concert at the Altamont Speedway
STEVE [awkwardly changing subject] oh, say, I wonder who's on Ed Sullivan tonight

— Dave Itzkoff (@ditzkoff) January 14, 2021
When Marvel Studios asked Chris Evans to come back as Captain America pic.twitter.com/8bWES723Rw

— Fandom (@getFANDOM) January 14, 2021
Even Chris Evans tried to play it off, saying on Twitter that it was "news to me."
News to me🤷🏻‍♂️

— Chris Evans (@ChrisEvans) January 14, 2021

Marvel has a TON of new projects and heroes on their plate, and no shortage of difficult situations to navigate (like a Black Panther-less Black Panther), so Evans returning to his iconic role adds another interesting twist to the new direction.