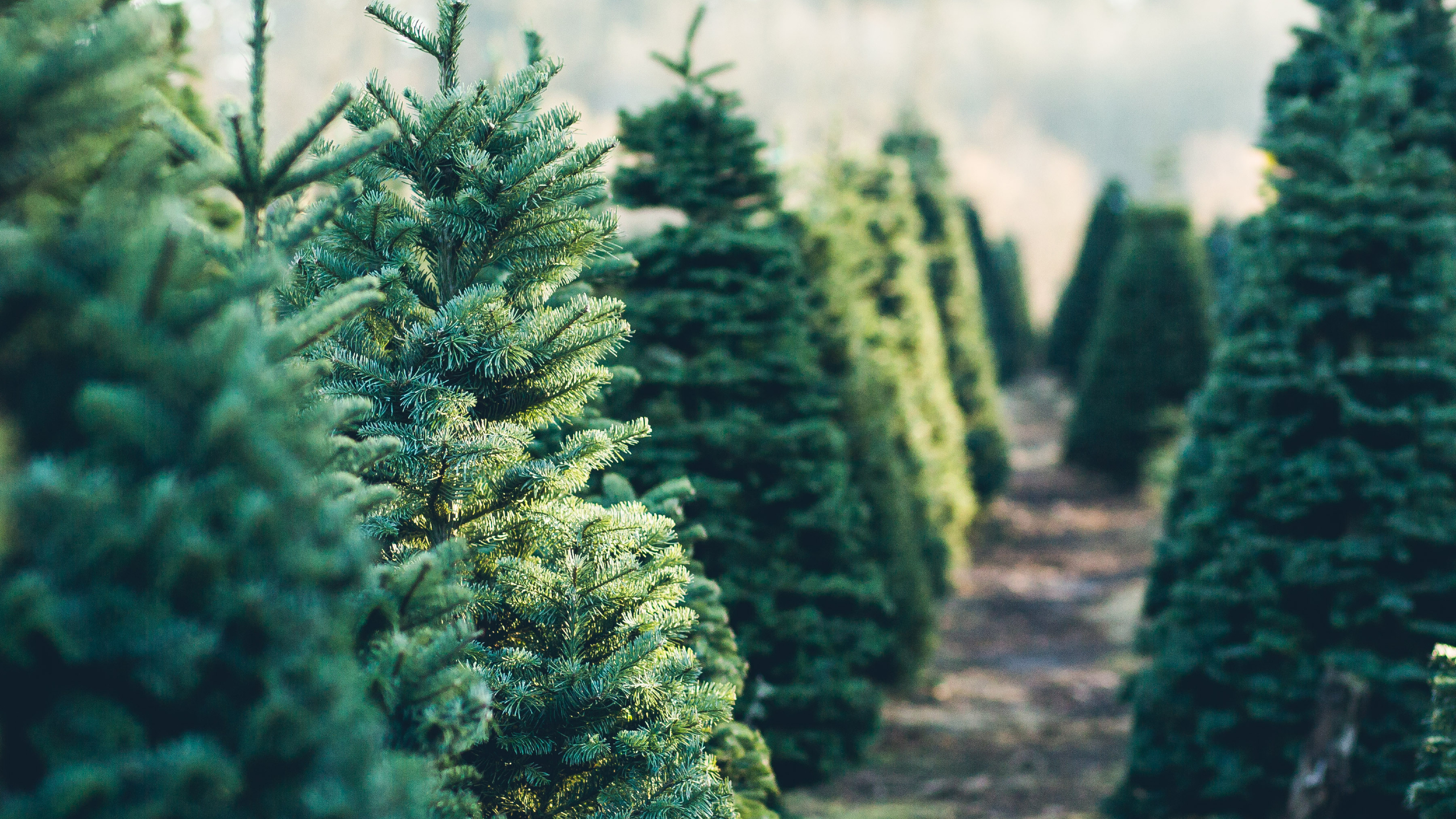 Credit: Happy Hirtzel/Shutterstock
Hey, has your day-to-day life been annoyed enough yet by supply chain issues? No? Well, you are IN LUCK. From the people who brought you the coming holiday season toy shortage, we now have "Christmas trees will be more expensive!" news. And this one is a little more complicated than just blaming the pandemic.
For starters, blame the 2008 recession. Christmas trees usually take 10-12 years to mature and be ready for you to haul into your living room. After the recession hit in 2008, some farms closed or dramatically cut back on the number of trees they planted.
The next thing to blame is environmental issues, as an early frost in Vermont and New Hampshire killed off a bunch of trees. And then finally you can get to the pandemic, as the cost of things like trucking and the gas to chainsaw down those trees are all more expensive. And when things get more expensive, the costs just get passed on to the customer (fun!).
The executive director of the National Christmas Tree Association (which apparently is a thing) Tim O'Connor told TODAY they wouldn't call it a "shortage" but listed some reasons why prices would go up.
Now, that makes those of us who are artificial tree people look smart. Why bother with the irregular tree, the strapping it down to your roof, the pine needles all over the house? Love the smell, buy a candle! With an artificial tree, you know what you're getting every year and you know the ins and outs on how to best decorate it.
And if you're ready to come over to our side, well, you're also out of luck there too. According to a report in the Wall Street Journal, the price of artificial trees (and most decorations) will be as much as 25 percent higher, due to the ongoing supply chain and shipping issues. So, in a sense, we're right back where we started.
Supply-chain disruptions might make artificial Christmas trees more expensive and harder to find this holiday season #WSJWhatsNow pic.twitter.com/1oRHr9PHm2

— The Wall Street Journal (@WSJ) October 1, 2021
Christmas isn't canceled, it's just going to be more expensive this year.