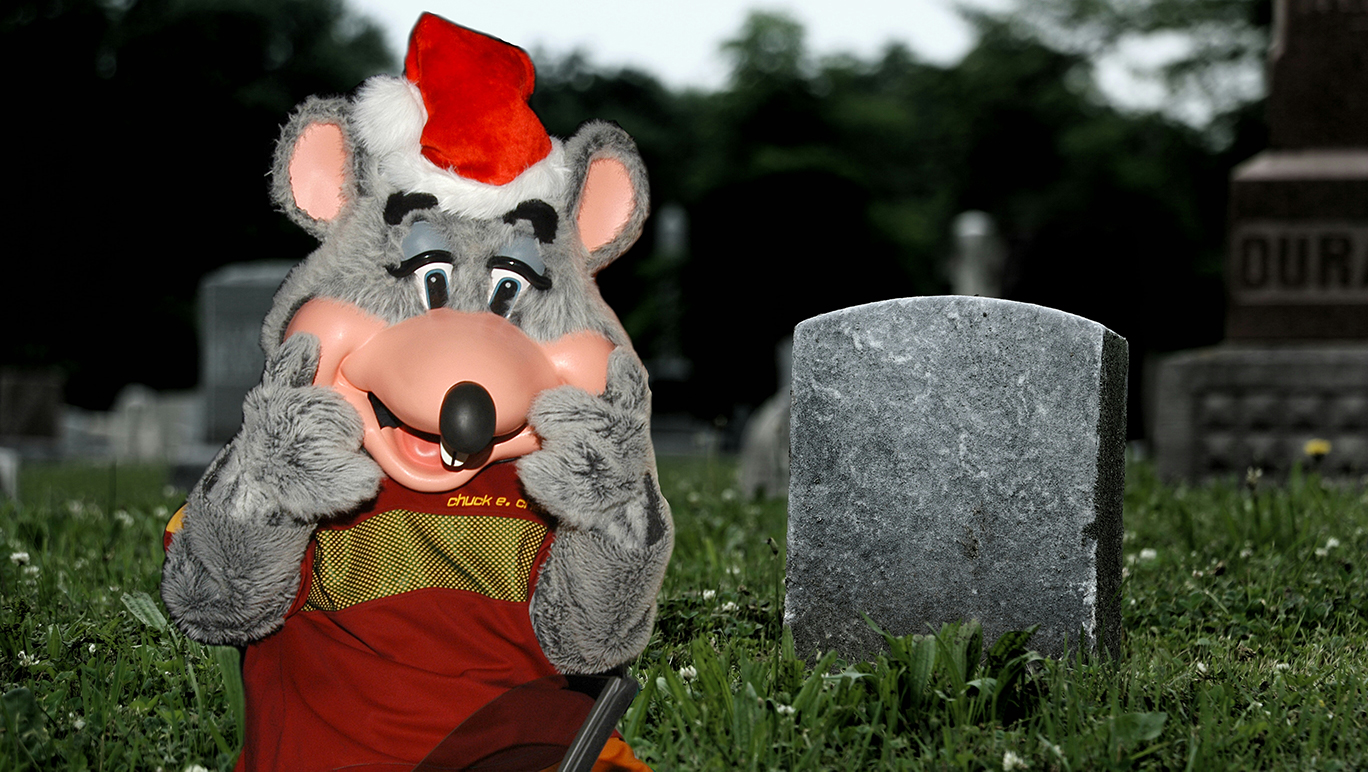 Credit: Getty/Mark Sullivan/Edgar Bibian
It may be time to cash out those tickets and use those tokens, because the COVID-19 pandemic has claimed another great chain, with Chuck E. Cheese filing for bankruptcy earlier this week. Chuck E. Cheese now has a dark finale to add to its dark origin story
The pizza chain, notorious for its namesake personality Charles Entertainment Cheese and his bandmates, was a staple for children's birthday parties (more so in the 1990s and early 2000s, as business declined steadily in recent years).
Still, the chain cited the added pressures of the pandemic for the Chapter 11 filing, even while trying to sell pizza under a different name.
Chuck E. Cheese files for bankruptcy https://t.co/i0UaHcqTJW pic.twitter.com/rXjgx7vQmg

— Variety (@Variety) June 25, 2020
Most adults probably have childhood memories of pizza and videogames at a Chuck E. Cheese. Still, it didn't take long for many of those adults to start dunking on the pizza chain for their rat spokesman and their "child casino."
Chuck E Cheese's real mistake was going off the gold standard pic.twitter.com/ck55Ae3gXy

— Ryan ☕ (@RyanfDuffy) June 25, 2020
RIP Chuck E. Cheese ⚰️ pic.twitter.com/Zx4TlYuuQD

— rats (@RatsEveryHour) June 25, 2020
Chuck E. Cheese Before & After 2020 pic.twitter.com/FT9G6yHOGC

— Douglas A. Boneparth (@dougboneparth) June 25, 2020
Just told Chuck E Cheese's band about music cares they had no idea

— Jason Isbell (@JasonIsbell) June 26, 2020
The chain is permanently closing about 50 locations so far, with another 300 (of their 600 total) still temporarily closed due to the pandemic. So, if you're looking for a fun ball-pit/arcade afternoon, you'll likely have to look elsewhere.
As to the future of the mechanical rat and friends? A spokesman said they hope to return to business eventually.
"The pandemic has been the most challenging event in our company's history," he said. "We hope to get back to the business of delivering memories, entertainment and pizza for another 40 years and beyond."