Comic Buff Dad Creates Marvelous Cosplay Ensembles for His Son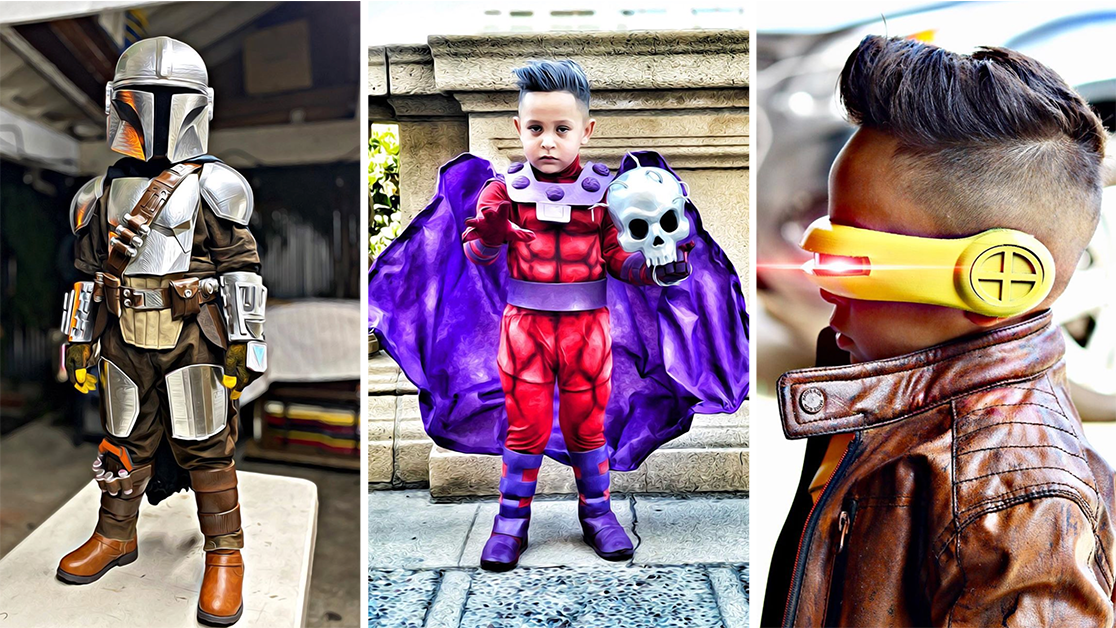 One of the best parts of being a parent is introducing your kids to all of your decades-worth of nerdy hobbies and interests. Seeing their little eyes light up almost feels like rediscovering it for yourself. Plus, you can finally be the cool parent who indulges them like your parents never did.
For example, Logan's dad is not only a huge comic book buff but an incredible artist and cosplayer, too. And who gets to reap the benefits of his nerddom? That's right: Logan.
The star of their Instagram account, Logan shines as the model for his dad's amazing comic and pop culture costume designs. He even accompanies him to conventions where people can't get enough of the pint-sized cosplayer in his incredibly detailed get-ups.
His most recent and one of the most impressive ones to date is Mando from The Mandalorian in full beskar armor:
On top of relevant Star Wars costumes, Logan has sported plenty of other elaborate ensembles that would make any nerd worth their salt perk up and take notice.
Here are some of our favorites:
Red Hood
Cyclops
Magneto
Spider-Man
Gambit
Deadpool
To go see more of Logan and his dad's awesome work, check out their Instagram or maybe just attend your local Comic-Con – they'll be the ones drawing all the adorable attention.