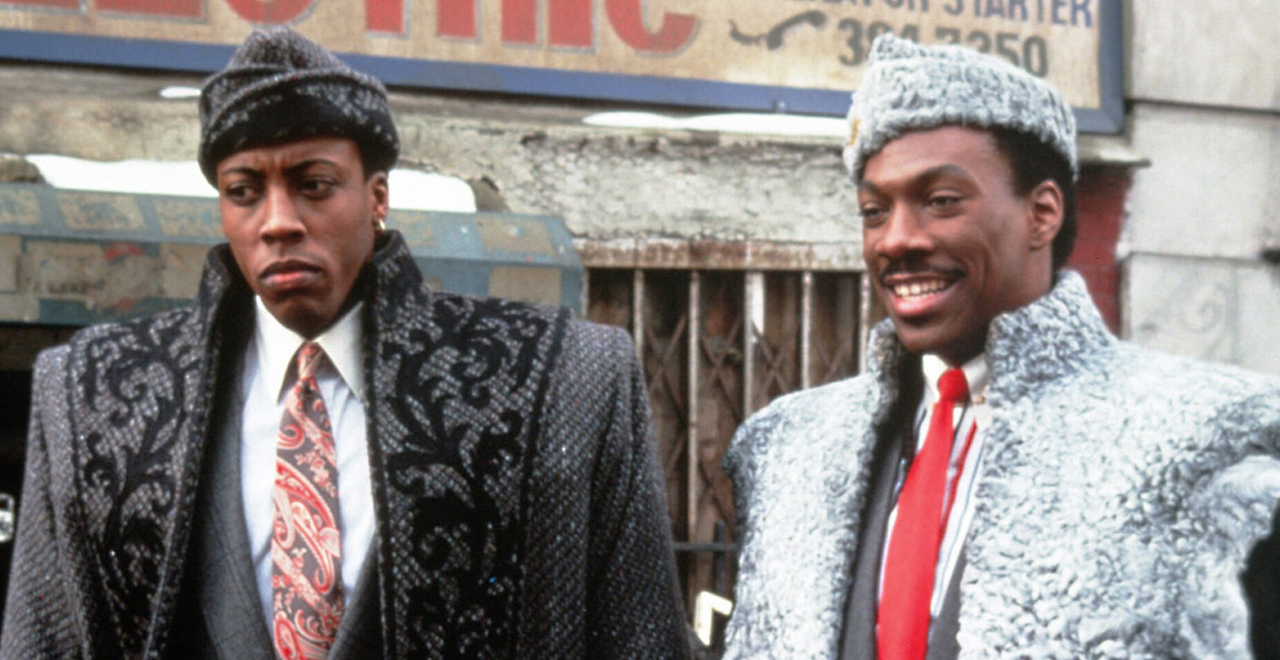 Credit: Amazon
Eddie Murphy is staging quite the comeback.
In 2019, he roared back into our lives with the very fun Dolemite movie on Netflix, made an appearance in Seinfeld's Comedians in Cars Drinking Coffee interview series, made news for a Beverly Hills Cop sequel, and absolutely crushed it when he hosted the show that made him famous, Saturday Night Live.
And he's not done.
Later this year, Murphy will appear in Coming 2 America, the sequel to Coming to America, one of his most beloved movies, in which he plays an African prince who comes to America (duh) in the search for love. He finds it, and everyone lives happily ever after. Until the sequel, in which Prince Akeem, about to become King, learns he has a son he never knew about. He heads back to America with his best pal, Semmi, played once again by Arsenio Hall, in order to retrieve his son.
The highly anticipated sequel was supposed to go to theaters, but with COVID wreaking havoc on the movie theater industry, there's been a change of plans. Like Mulan and Soul (arriving on Christmas) for Disney, Coming 2 America is now headed straight to streaming on Amazon.
According to Variety, the film will become available on December 18th, shortly after the Borat sequel lands on the service, which is clearly ramping up its premieres. It will also be home to the Michael B. Jordan adaptation of Tom Clancy's Without Remorse.
It's pretty unfortunate that most of us won't be going back to theaters any time soon, but at least we have some legitimate movies to watch at home while we wait for COVID to just magically disappear like a miracle.
Hopefully, his next project is that Beverly Hill Bad Boys crossover.