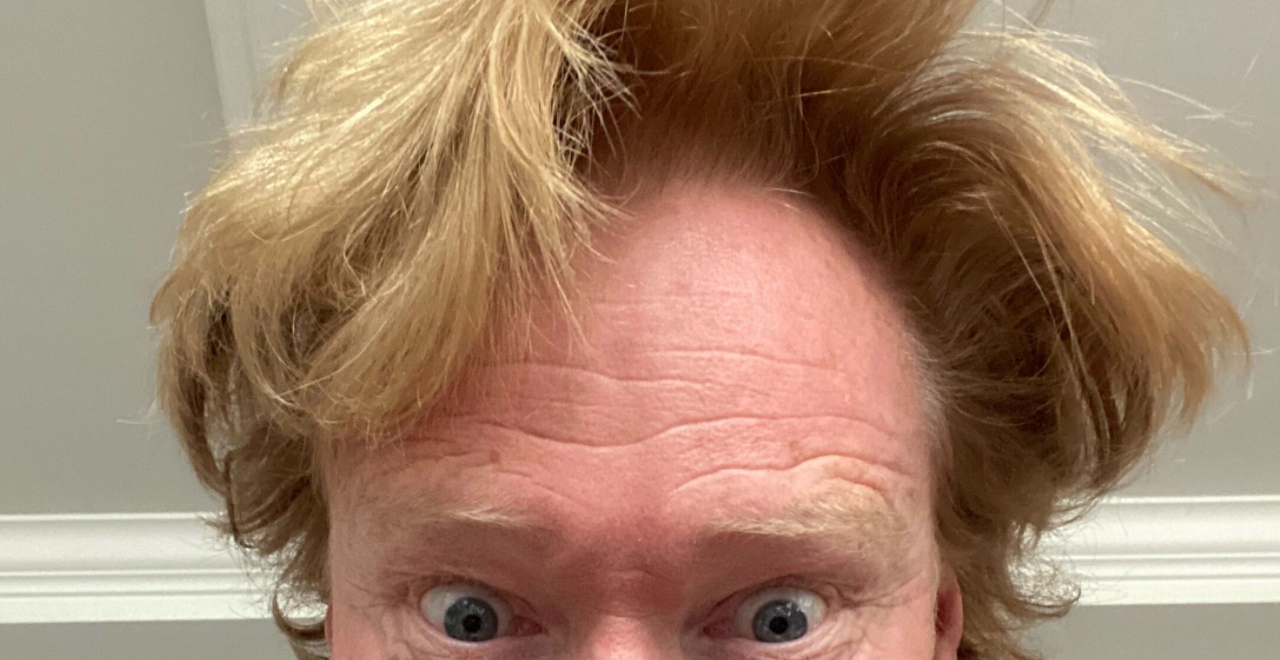 Credit: Twitter/ConanOBrien
I was in college with Conan O'Brien first launched his talk show. It took a little while, but it wasn't long before his and Andy's goofy bits, like "In the Year 2000," the Masturbating Bear, Talking Mouths, and, of course, Triumph the Insult Comic Dog, became favorites, both for stoned college kids and, eventually, for mainstream TV fans.
After the debacle that was the late-night host's transition to the iconic Tonight Show that ended with him touring the country and, ultimately hosting a show on TBS, Conan seemed to lose a bit of enthusiasm for the format, and the prestige that being on one of the major networks brought him.
His bits remained funny, especially his legendary remote segments, but the show eventually transitioned to a half-hour, and Conan started spending more time interviewing guests on his Conan Needs a Friend podcast. So when the news broke the other day that he was leaving late night, it wasn't a huge surprise.
According to TVLine Conan, the TBS show that's been running for nearly a decade now will wrap up at the end of its tenth season in June. But he won't be leaving TV. O'Brien will continue to host his TBS travel show, Conan Without Borders, and will be bringing a brand-new variety show to HBO Max.
"In 1993, Johnny Carson gave me the best advice of my career: 'As soon as possible, get to a streaming platform,'" O'Brien said in a statement. "I'm thrilled that I get to continue doing whatever the hell it is I do on HBO Max, and I look forward to a free subscription."
HBO Max seems excited to have him and as curious as the rest of us about what his variety show will bring to the table. "Conan's unique brand of energetic, relatable, and at times, absurdist, comedy has charmed late-night audiences for nearly three decades," said HBO and HBO Max Chief Content Officer Casey Bloys. "We can't wait to see what he and the rest of Team Coco will dream up for this brand new, variety format each week."
No word yet on when the show will appear, how long it will be, or if Andy Richter is going to play a part, but if you've been having a hard time finding the tall pale Irish funnyman on your TV screens since he moved to basic cable, it should be a lot easier once he's on HBO's big-name platform.
In the year 2021, Conan will be streaming.