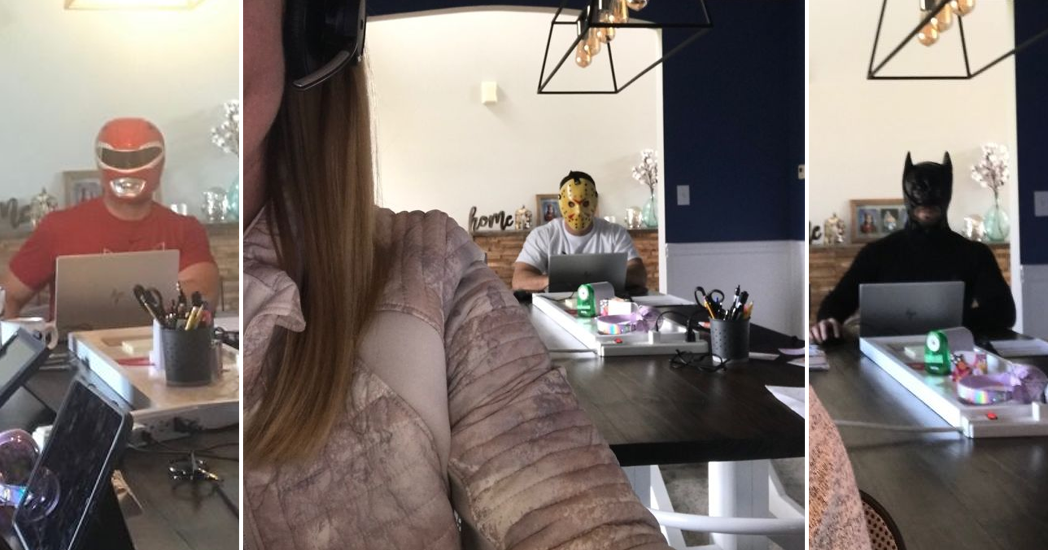 Credit: Linkedin / Cara Fields
As more and more folks familiarize themselves with the ins, outs, ups, downs, loves, and hates that come with working from home, many have elected to get creative with their Zoom backgrounds.
Here's your new Zoom background. You're welcome. pic.twitter.com/yR5UsbAuSH

— brb (@thekitze) March 30, 2020
They're the standing desks of 2020.
In the case of Cara Fields, amusing backdrops are no matter of choice. In recent weeks, her husband, Matt, has begun making routine cameos in the background of her conference calls.
Once as a cowboy.
Then again as Batman.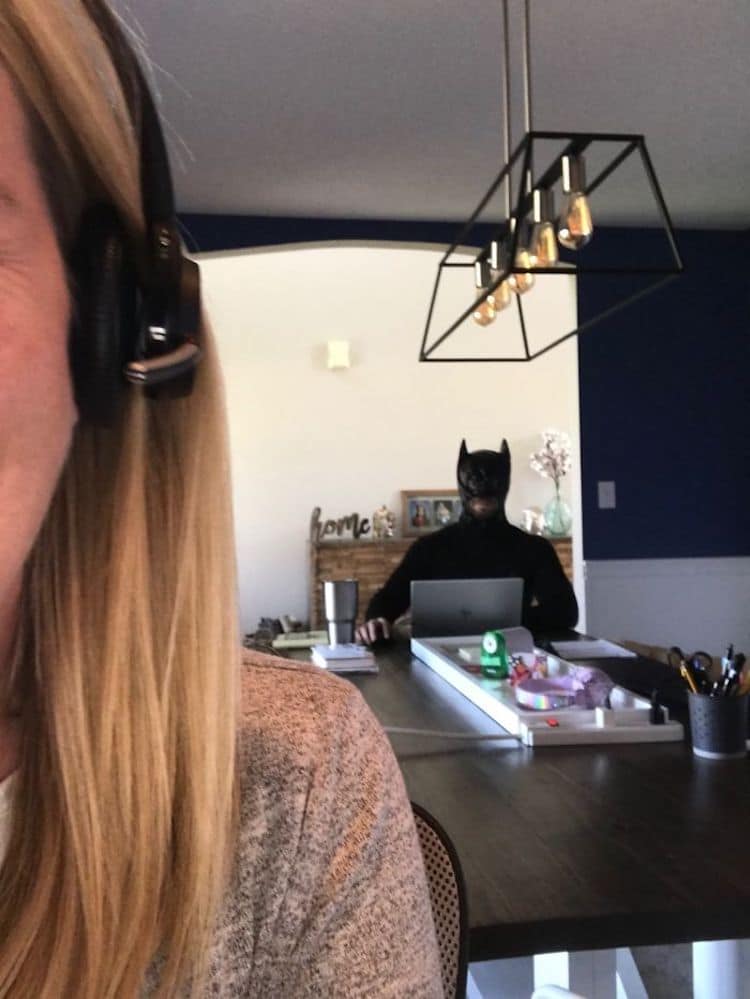 And then again as a Power Ranger.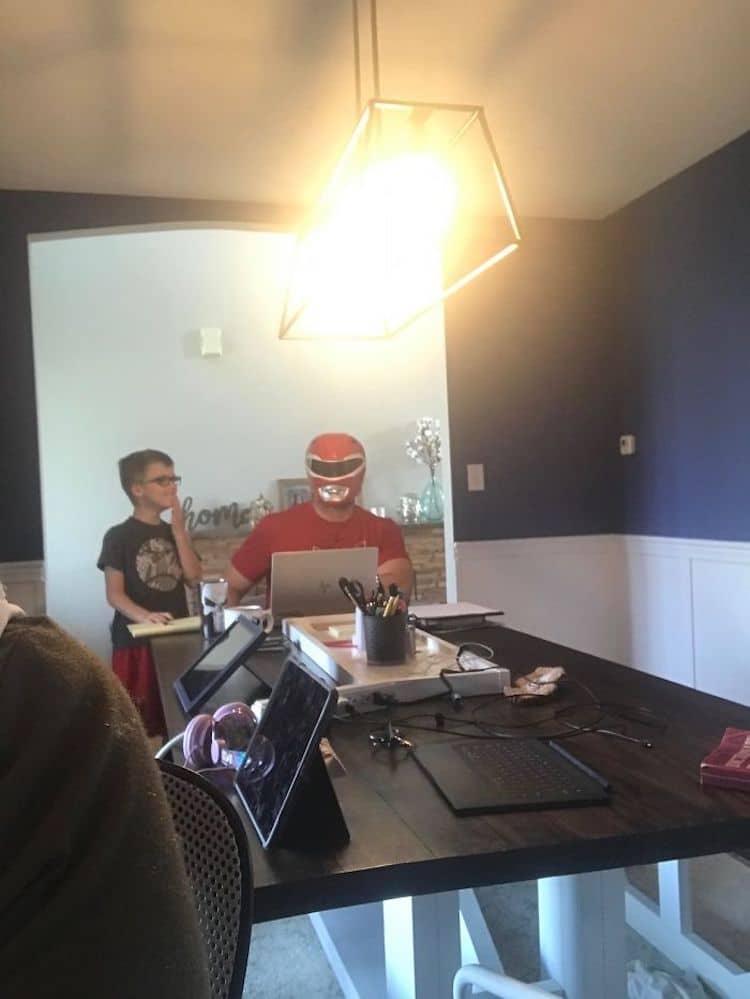 One time he tried blending in…
But eventually, everyone found him.
The WFH antics are only gonna get better from here, gang.
We wish the best to Cara, Matt, and whatever rebel kept open their Halloween store.