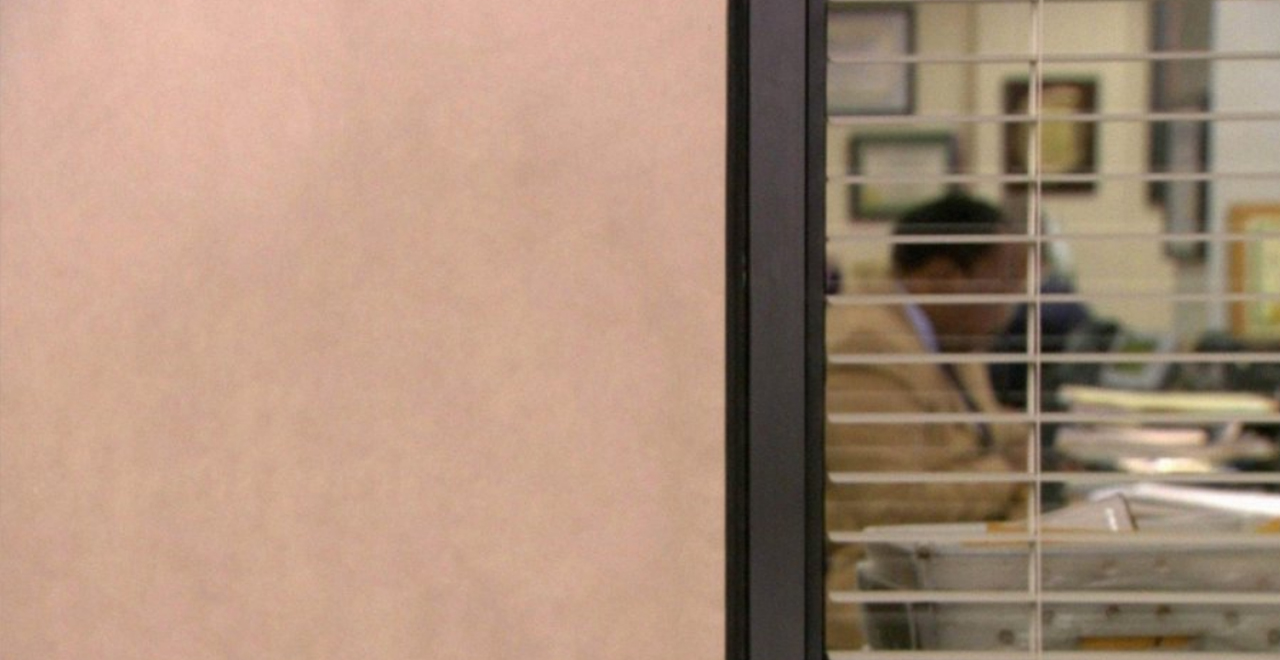 Credit: Twitter/thekitze
If you're one of the (extremely lucky) people who get to work from home right now, then it's likely Zoom has become a major part of your day. And while Karen from finance keeps showing up with a new cat background for every meeting, chances are you're getting a little jealous. How can you—a three-dimensional human being—show your co-workers that you're more than your simple work persona? Like Karen, you have likes and dislikes. How can people really get to know the real you?
You could do what everybody does and order a lot of thick, important-looking books and position them just-so in front of your computer. You could strategically place a set of dumbells in the frame and show up to each meeting covered in fake sweat. Or, you could go full-nerd and download one of these awesome Zoom backgrounds so that Karen and everyone else knows you're a Zoom force to be reckoned with.
John Wick
Yeah, we're thinking you need more Wick backgrounds. pic.twitter.com/MuLQjeg9YP

— John Wick: Chapter 3 – Parabellum (@JohnWickMovie) April 2, 2020
We'll kick things off with 4 options from the hit rom-com franchise. Everyone will think you're the coolest. Except for some guy named Rick who will be like, "What's John Wick?" and you can flip out full-on assassin-style. Ya know. Work stuff.
Top Gun
Zoom up to new altitudes by downloading these #TopGun: Maverick Virtual Backgrounds for your @zoom_us meetings, hangouts and happy hours here: https://t.co/fQ7ONELci6.

Share your screenshots with us by tagging @TopGunMovie! pic.twitter.com/TaUBfa4TuS

— Top Gun (@TopGunMovie) March 27, 2020
Are you feeling the need? The need for a cup of coffee because it's 3:00 and this meeting has been going on foooreeevveer. This will give you an excuse to play out the joke of sporadically looking behind you like a fighter jet just flew by. Seriously never stop doing that joke.
Star Trek
Some Galaxy-class backgrounds for your video calls:#StarTrek pic.twitter.com/3ZuxJb2NFB

— TrekCore.com 🖖 (@TrekCore) April 2, 2020
If you ever wanted to be Mr. Cool in the office, these backgrounds will thrust you to the top spot. Seriously, these are the definition of cool. You'll be like Travolta from Greece with these super cool, totally not nerdy backgrounds. Everyone at work loves a good Trekkie. Especially if they talk about Star Trek every day. So yeah, do that, Fonzie.
Seinfeld
seinfeld zoom background for you pic.twitter.com/E9sYMrgpsr

— Seinfeld Current Day (@Seinfeld2000) April 1, 2020
Wanna not get fired? Interrupt your boss while she's mid-sentence and be like, "What's the DEAL with these meetings? Who ARE these people?" It's the best way to not get fired, trust us.
Parks and Recreation
Tell your friends to join you for a virtual breakfast date with these #ParksAndRec backgrounds. 🍴 pic.twitter.com/IawCV1yCA8

— Parks and Recreation (@parksandrec) April 1, 2020
Channel your inner Ron Swanson and respond to everything with, "I know more than you."
Star Wars
View more backgrounds on https://t.co/mVXi17qoJk: https://t.co/itIF4qBsIl (2/2) pic.twitter.com/PGQYXdZys5

— Star Wars (@starwars) April 16, 2020
This one's fun because it looks like your meeting is way more interesting than whatever is going on behind you. "Oh, hyperspace? Yeah, whatever tell me more about these KPI's."
The Office
Here's your new Zoom background. You're welcome. pic.twitter.com/yR5UsbAuSH

— Kitze (@thekitze) March 30, 2020
This is one of our favorites because it's the only one that will actually make you look like you are in that scene. Make sure to give a lot of Jim-looks to your co-workers.
Schitt's Creek
some subtle @zoom_us backgrounds for the more nuanced #SchittsCreek fan working from home.#StayHomeStaySafe pic.twitter.com/MMWrHpLU0u

— Schitt's Creek (@SchittsCreek) March 30, 2020
Show up to your meetings wearing a different wig each time!
Netflix Originals
if you're in need of a new @zoom_us background… pic.twitter.com/M6HPUwFEua

— Netflix (@netflix) March 24, 2020
And finally, Netflix is so confident in their brand that they aren't even saying which backgrounds these are. Quite a flex, Netflix.