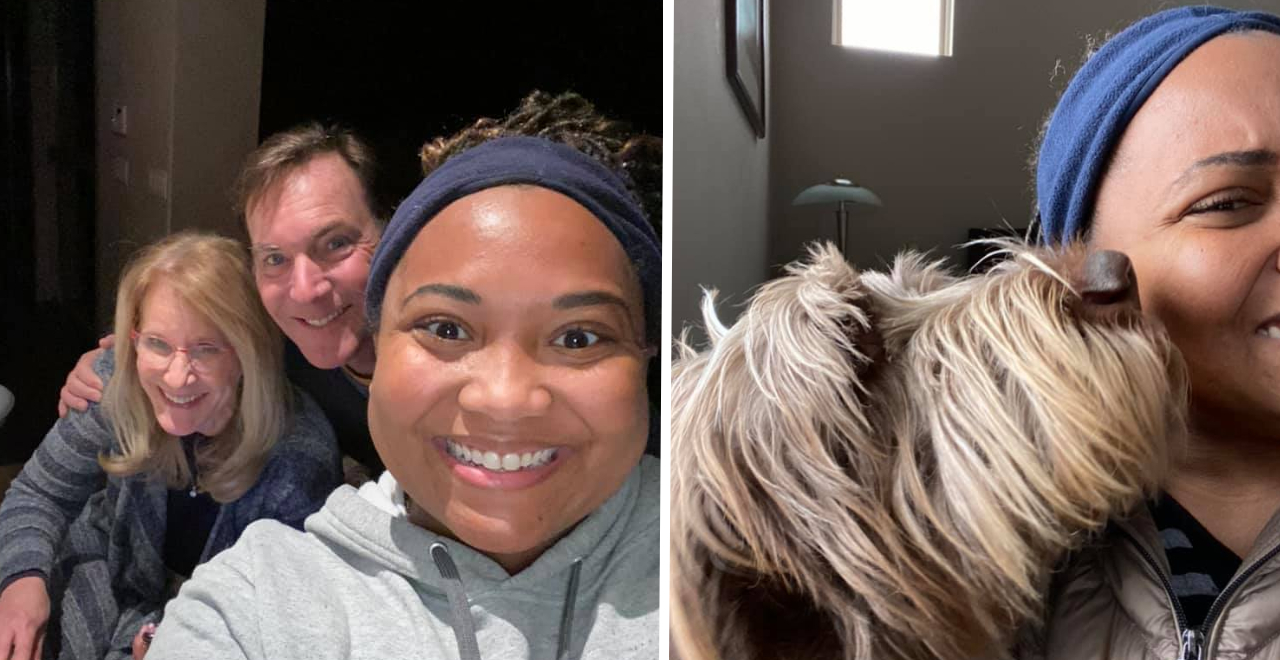 Credit: Facebook/chelsea.timmons.56
The snowstorm in Texas took the entire state off guard and led to devastating power blackouts and dozens of deaths. When disaster hit, neighbors were left to look out for each other, and strangers helped strangers. Nothing demonstrates the kindness of others more than the Texas couple who ended up housing a stranded delivery driver for five days during the worst of it.
Chelsea Timmons works as a delivery driver on the weekends and had planned to do one last grocery delivery ahead of the unusual snowstorm and spend the rest of the day safely at home. The weather turned much quicker than she anticipated, though, and with roads quickly deteriorating, her car got stuck at the home of her last delivery.
Nina Richardson and Doug Condon took Timmons in their home as she tried to call a tow truck. AAA went from saying they would be there in "two hours" to saying the home was "completely inaccessible." She tried to find an Uber or Lyft to get her to a nearby hotel, but none were available as the storm worsened.
"Options dwindled and eventually the couple offered their guest bedroom to me for the night!" she wrote in a Facebook post. "These people let a complete STRANGER stay the night! Not only that but cooked me a STEAK DINNER! definitely not how I imagined my Valentine's Day!"
Rolling blackouts left many hotels without power, and those that did were booked for miles and miles. After the first night, the couple encouraged her to stay until it was safe to leave.
Every time she would bring up leaving, the couple would respond, saying "could you make it there safely? What would you eat? What if they lose power? Isn't the guest room better than the Hampton Inn?"
Timmons said she shed tears of joy at their kindness, and at having a place to stay that kept power and water during the crisis. And they were fully stocked on groceries, as Timmons herself delivered them just as the weather was hitting. After day 5, she was finally able to free her car and head home.
She said she was beyond grateful to the couple for opening their home and making her feel safe and welcome.
"I can't believe everything that has happened," she wrote. "Beyond grateful that I have been able to find comfort with strangers during this unprecedented storm."
The Dad Staff is donating to a collection of food and warming centers throughout Texas to help families in need. Impact Your World allows us to contribute to 14 organizations, including The Red Cross, Mercy Chefs, Austin Pets Alive, as well as local food banks in Dallas, Houston, and Austin. If you are able, please consider donating any amount here.