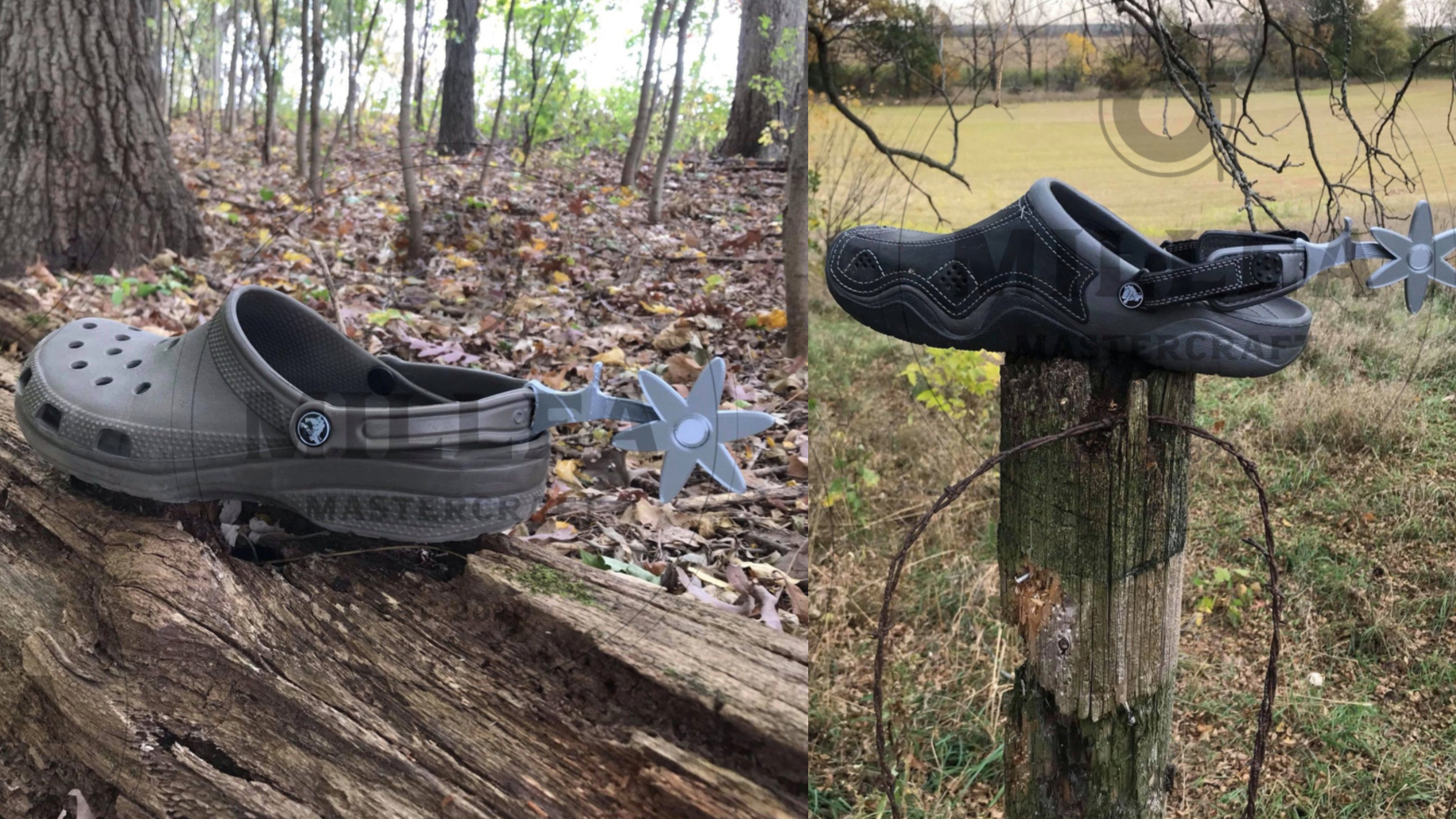 Credit: MilleaMastercraft/Etsy
Every once in a while, there's a product that lights up social media, and it becomes a must-have. Think "Bernie Sanders mittens" the inauguration. Regardless of your political affiliation, everyone can appreciate the fine craftsmanship. This product feels like it could be the best in the social media craze; spurs for your crocs.
There are definitely way crazier things you can find on Etsy than the perfect Western complement to the most comfortable shoe ever. For starters, Crocs are an underrated shoe. In the pantheon of dad shoes, New Balance and Air Monarchs get the love, but Crocs are also a must-wear.
And nothing makes you stand out more than throwing some old West on your croc game and rocking the sprocs. They easily clip onto your existing Crocs, they clank when you walk, how badass is that? You can feel like a gunslinger on your trek from the pantry to the couch. This is the American dream.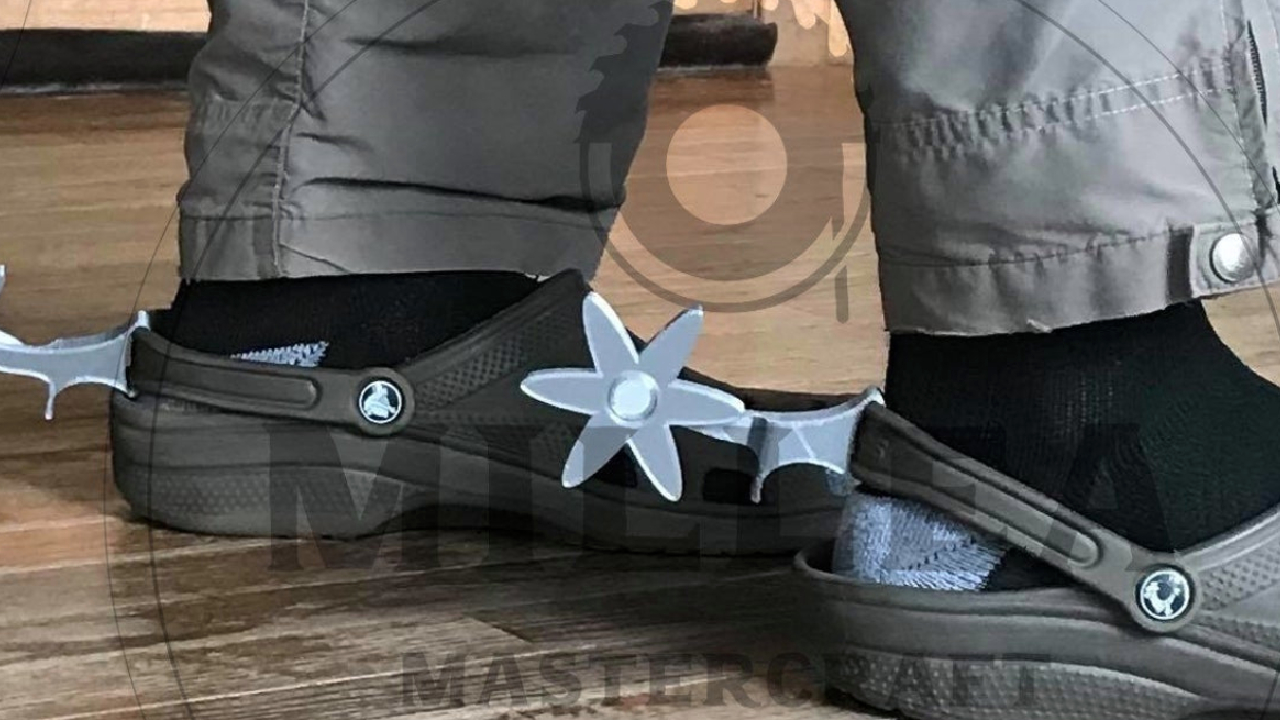 Even the model is rocking them with socks because you aren't beholden to fashion norms when you rock crocs. You can go socks, no socks, or even spurs. You make the rules now. The reviews are strong, not that it matters. For $12, it's worth a shot to elevate your croc game past the competition and to be able to walk around saying things like "this neighborhood ain't big enough for the both of us."