Crocs Is Giving Away up to 20k Pairs to Healthcare Workers, Daily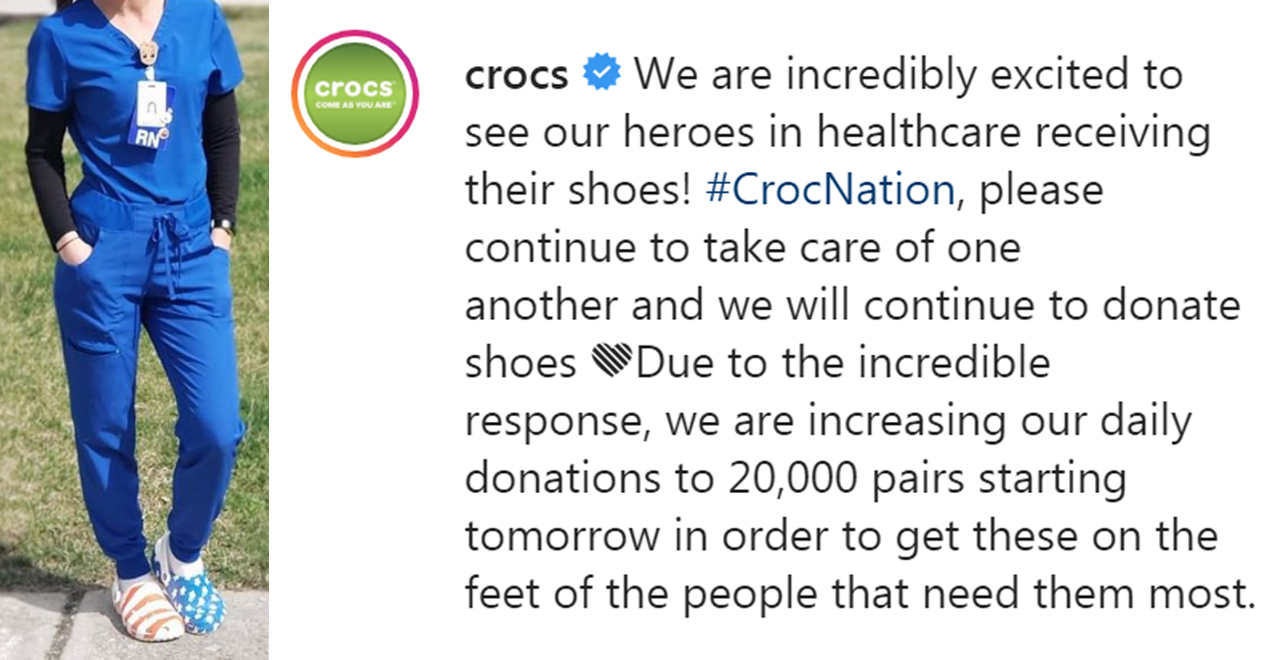 If there was an honorary member to the dad shoe class, Crocs could make a case. It checks all the boxes; they're comfortable and durable. They're affordable and easy to clean. Oh, and they're an awesome company.
The shoe is popular in the medical community, for many of the above reasons. And as our nation's healthcare workers are facing a pandemic, the shoe company is trying to show its love, by giving away up to 20,000 pairs to healthcare workers daily.
The president and CEO of Crocs said in a statement the duration of the giveaway to these 'heroes' would depend on inventory. But after offering 10,000 daily the first few days the campaign ran – they upped the number to 20k a day.
He also said: "These workers have our deepest respect, and we are humbled to be able to answer their call and provide whatever we can to help during this unprecedented time."
This is the hour where people are rallying to help those on the front lines in any way they can. Maybe it's free shoes. Or maybe it's stopping the manufacture of jerseys, opting to make medical masks and PPE. Or maybe it's donating supplies from your TV show, or making hand sanitizer instead of (or along with) booze.
Companies across the spectrum are doing their part to support those in the pandemic trenches. If you are a healthcare worker (or know one), you can get your free Crocs by going here at 12:00 p.m. ET every day.