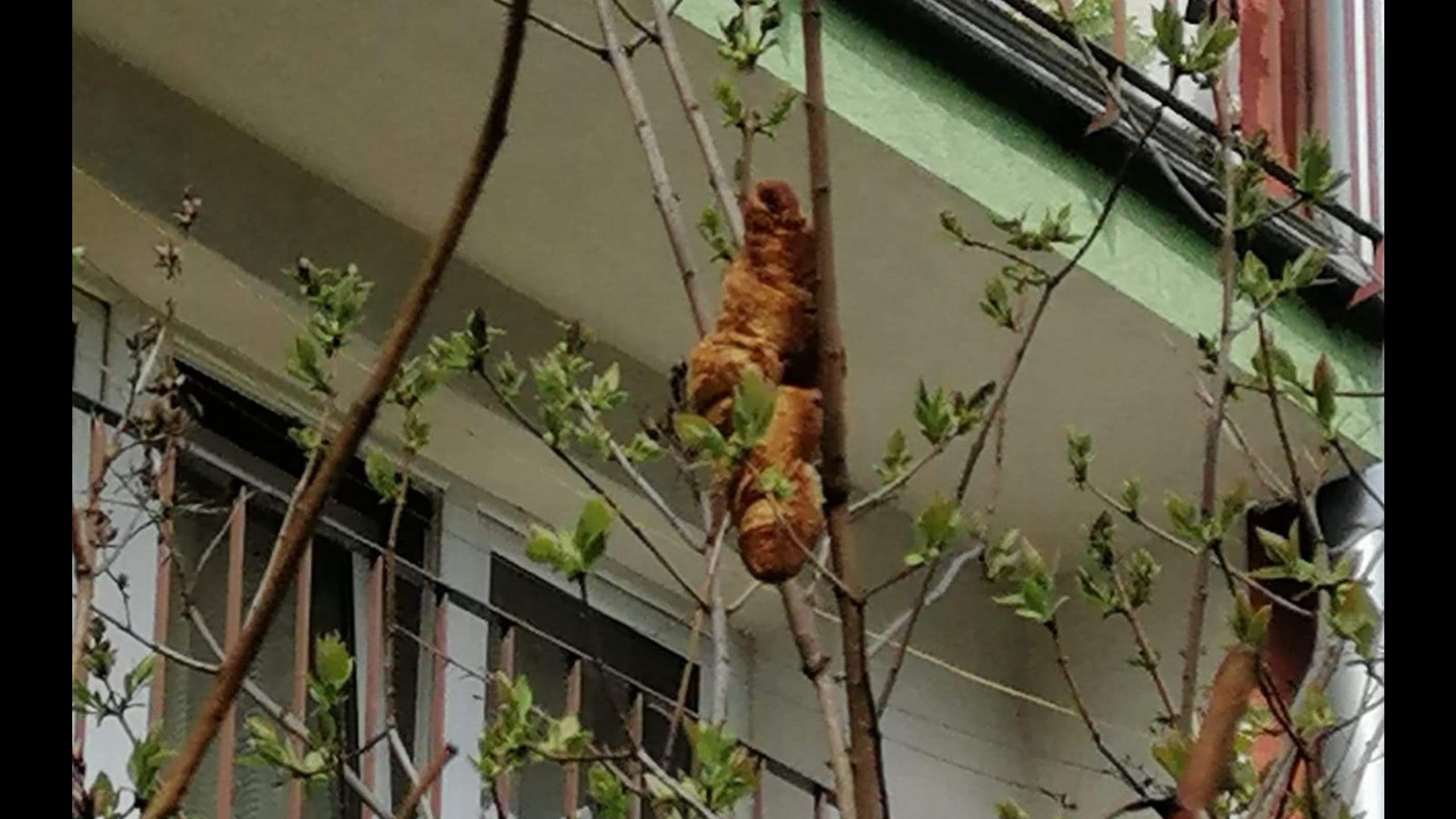 Credit: Facebook/KTOZ Krakowskie Towarzystwo Opieki nad Zwierzętami
The beast appeared in the Polish city of Krakow. It manifested in broad daylight, no less, clearly unafraid of the humans around. Was it a reptile? A bird? Residents did not know, but they spotted the "creature" in the tree and were quick to close their windows out of an abundance of fear of the creature getting into their home.
And in the end, when experts finally diagnosed what the creature actually was, it turned out to be one of the biggest killers known to mankind; a croissant (what? Carbs lead to heart disease, which is technically one of the deadliest diseases).
Animal welfare officers received the report of an unusual animal lurking in a tree. The Krakow Animal Welfare Society said it was a real report, not a prank, and it was made out of genuine concern. The woman reporting it said it looked like an iguana.
The experts were able to quickly determine it was not an animal because they were able to poke holes in its doughy exterior. Not that poking was the go-to method for animal control, they were probably able to decipher this one pretty easily. They even made sure it wasn't a report made in jest, but people were legit freaked out about it.
They assume someone threw it out the window to feed birds, but then it got stuck in the tree on some twigs. That led to two days of a scared populace before the experts were called in.
The animal control agency ROASTED the incident and the person pretty hard, without giving any basic facts about the dangers of CARBS, but then followed it up with a PSA that it IS important to call if you're concerned with anything.
It's like that old song, "if there's something weird, in your neighborhood, who ya gonna call? Panera Bread!"