Steph Curry Collaborates With 9-Yr-Old Who Asked for Shoes in Girls' Sizes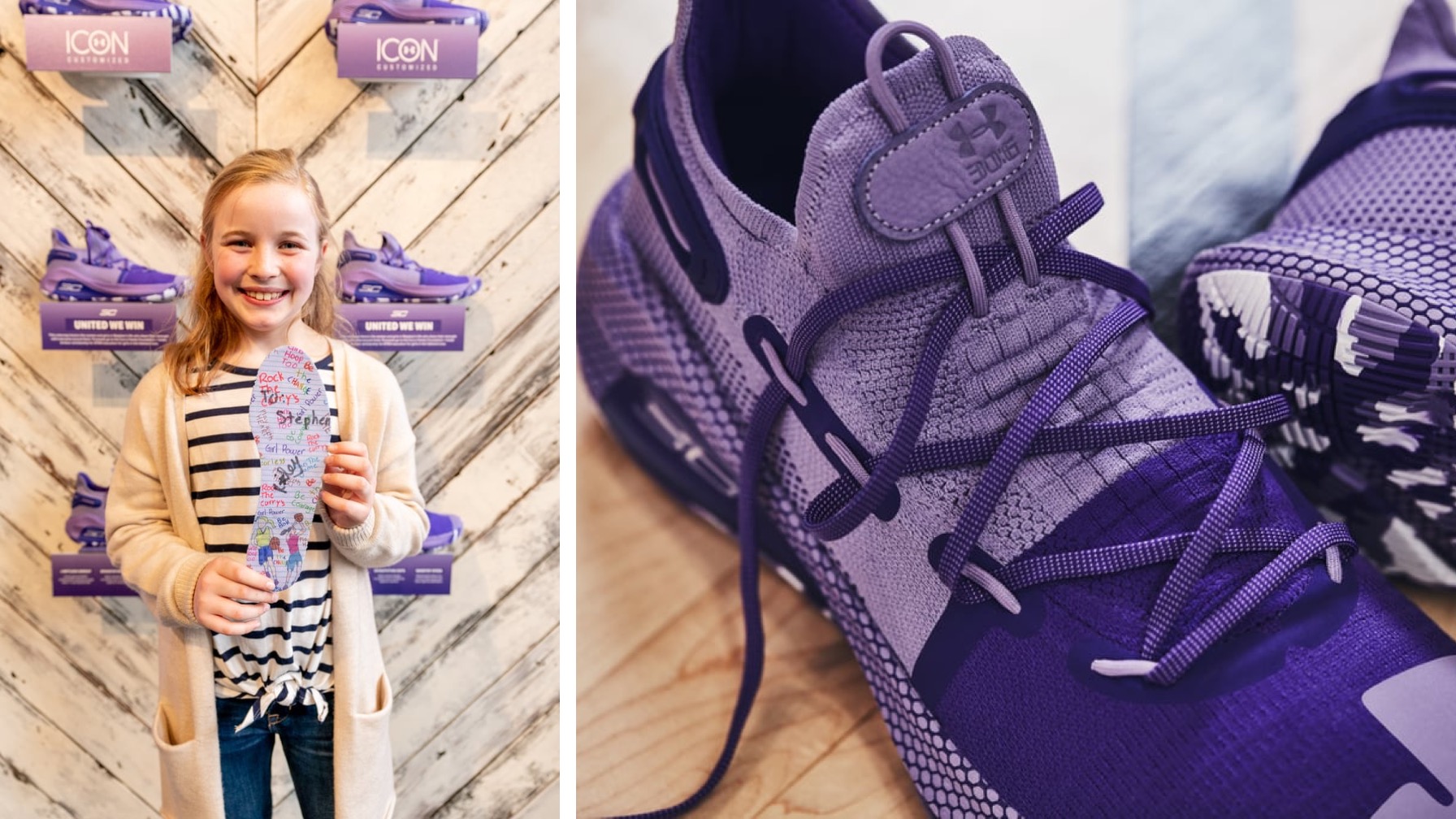 Back in November, 9-year-old Riley Morrison wrote a letter to NBA superstar Stephen Curry expressing her concern over the severe lack of girls' sizes when it came to Under Armor's line of kids basketball shoes. Specifically, she had her eye on a pair of Steph's slick new Curry 5 sneakers.
Not only did Steph respond with a handwritten letter of his own, promising to "fix the issue," but he invited Riley to come in and help design his newest pair of shoes for International Women's Day.
On March 7, the two unveiled their special new product. The UA ICON Curry 6 United We Win features a sockliner designed completely by Riley, complete with inspiring quotes like "Girls Hoop Too," "Be Bold," "Play With Heart," and many more.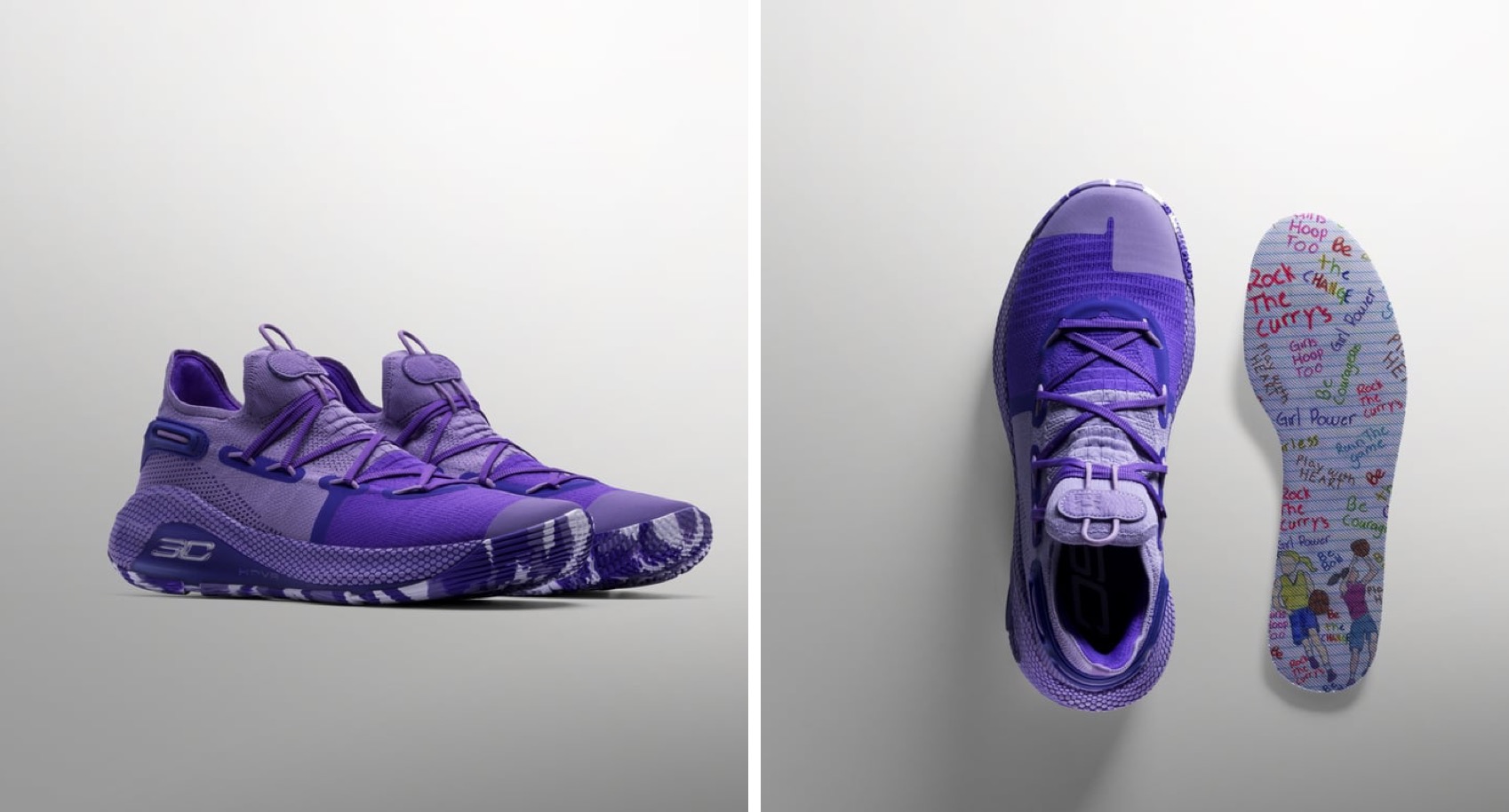 "I was immediately impressed when I saw Riley's letter; that a 9-year-old girl had the courage to use her voice to call attention to an issue and keep us accountable," Steph said. "She was focused on the opportunity for ALL girls, not just herself. She's been an amazing catalyst for change – not only with my product but also with the entire Under Armour brand. She is inspiring, and wise beyond her years."
Riley, who looked more than excited to show off her hard work with an NBA legend, says she couldn't be happier with the outcome.
"It's been amazing. It's a really special experience. I never imagined that this would happen," she told NBC News at a pop-up shop in Oakland. "I'm really happy I wrote that letter."
On top of it all, proceeds from shoe sales will directly fund a scholarship from the Curry Family Foundation and Under Armor "that will go to a young woman from the Oakland area pursuing an education in a STEM-related field."
This year's winner was Vivian Wu, who was gifted an astounding $30,000 to go toward her education goals.
At the time this was written, the United We Win shoes are completely sold on Under Armor's website, which just goes to show how special they truly are.
Way to go, Riley!