Dad and Son Go Viral for Dance-Infused Breakfast Videos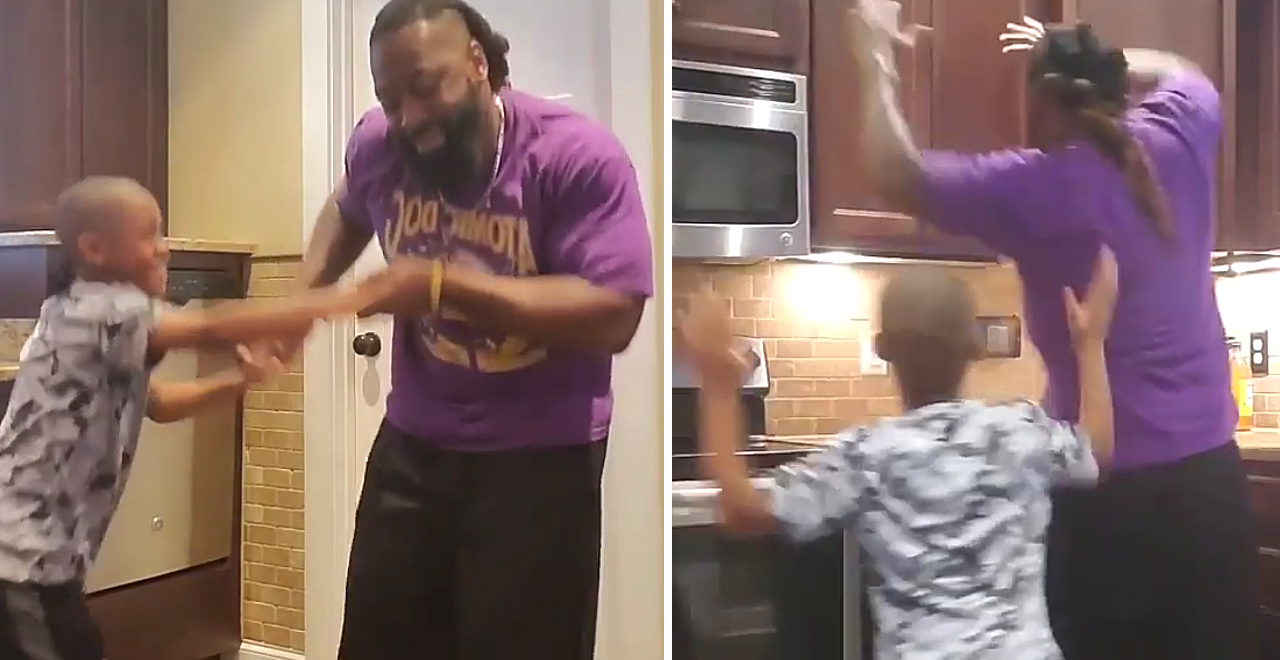 Marcus and his 7-year-old son, MJ, wake up early and cook his mother a big breakfast in bed. And for a while, his mom only saw the end result, the delicious breakfast delivered to her door. But there was a lot more to their morning ritual, which she realized once Marcus started filming the prep process.
Marcus and MJ aren't just cooking in the kitchen, they are also incorporating a little impromptu dance session into the process. And it's the dance-infused cooking that went viral as millions loved seeing the special dad-son bond manifest in a different way.
The duo was even featured on the Today Show, where Marcus said he started the ritual for Valentine's Day, and weeks later he videotaped their meal prep to show his wife, and his son wanted to keep doing it when he saw how happy it made her.

"I grew up in a single parent home. I am also a teacher. I know a lot of kids who don't have parents in the household," Marcus said. "When I started posting the videos, I'd get comments from friends and people I don't even know saying, 'This is inspirational. I didn't have a dad growing up.'"
"I wasn't trying to be an inspiration, but it's like thank you! It became one of those things. This is something positive. Let me keep posting. When it started going viral, that wasn't my intent, but I decided let's keep going."
This is the type of Dad content we are here for. If you find a special, fun way to bond with your kid, it's gonna be the type of content that brightens our day. And that's what we need in 2020.