Dad and Son Soup Up Lightning McQueen Toy to the 9s [WATCH]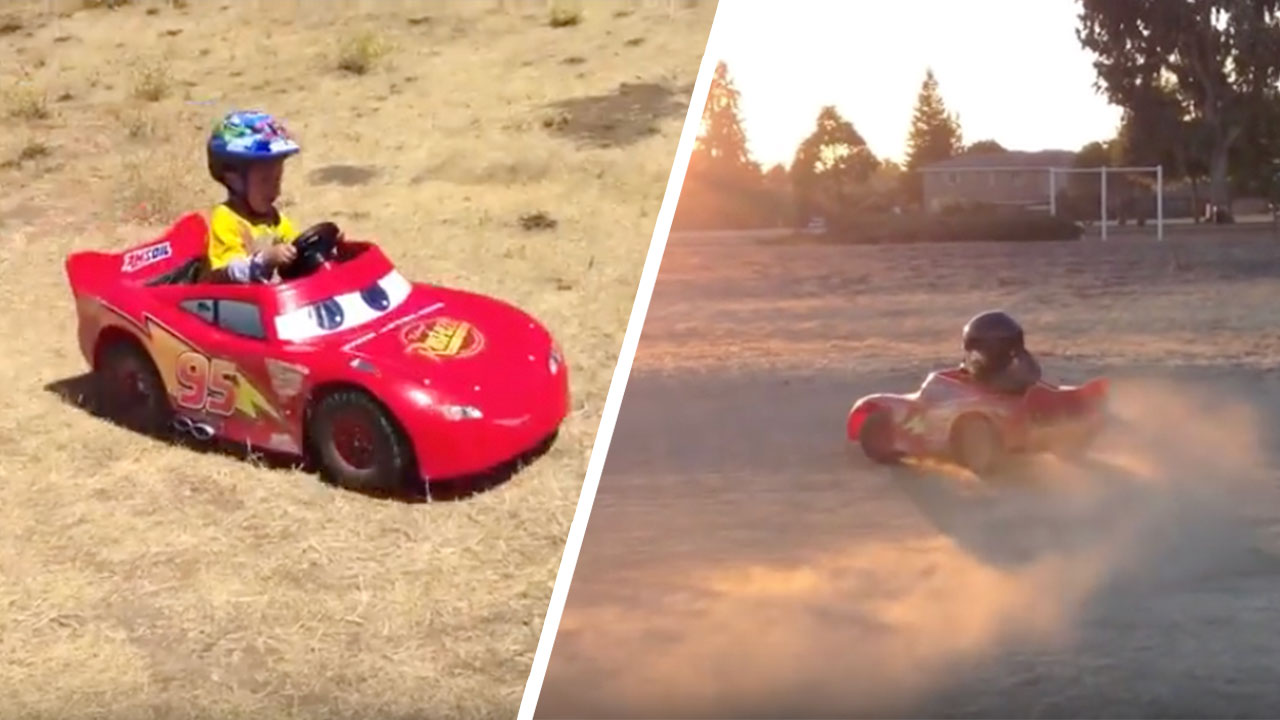 At two years old, Evan Burgess received something many of us don't get until our teens: his first set of wheels.
Evan's "Lightning McQueen" Power Wheel became a familiar sight around their neighborhood for the next several years until the car's plastic wheels eventually became too worn down.
His father Sean, who worked for a motorsports company, saw an opportunity to bring new life, and a little speed, to the then five-year-old's rad red ride.
Sean and Evan began making modifications to the car, starting with the addition of real metal rims and rubber tires.
Every few weeks, the duo would do a little more.
Soon enough, Evan's Lightning McQueen was equipped with an aluminum back half chassis, a 500 watt .66 horsepower electric motor, disk brakes, throttle modulated variable speed control and several other mods that would typically have no business being on a Power Wheel.
After several times around the track, the front suspension began to show signs of fatigue, so the father and son got back to work.
This time, a new front subframe was added along with a go-kart style steering assembly and even racing style hood pins.
These new modifications truly made the one-time toy a true mini racing machine.
While stories of dads and their kids modifying little cars have popped up across the web, this one might just take the checkered flag.