Credit: Little Tikes /kidspot
Becoming a parent for the first time can be a daunting endeavor.
There's a nursery to prepare, cabinets that need baby-proofing, and most importantly – there's a tiny custom hot rod that needs fabricating.
If that last one didn't make your list, then you're not Ryan Evans.
Ryan, who along with his wife Bianca were expecting their first child, wanted to create something truly special for their first born. The couple chose not to find out if they were having a boy or a girl, so exactly what that gift would be was initially undecided.
As the pregnancy progressed, Ryan began searching the internet for ideas and eventually, as Bianca recently told Australia's Kidspot, he found the perfect project.
"One day he came across a Facebook group that showed modified Little Tikes Cozy Coupes and decided that's what he would make."
While most of us are familiar with the iconic red and yellow plastic automobiles, (there's even a drivable adult version!) you may be surprised to learn it's one of the few plastic children's toys actually produced in the US. While they're made from recyclable plastic, most are instead handed down through many young drivers before ever being retired.
When the Evans' eventually welcomed a son into the world, Ryan began planning and designing what would become known as "Josh's Rod" in the family's garage.
After carefully choosing the right vintage (pre-enjoyed) model and planning out all the details, Ryan spent the next several months crafting and perfecting this fully custom, one-of-a-kind roadster.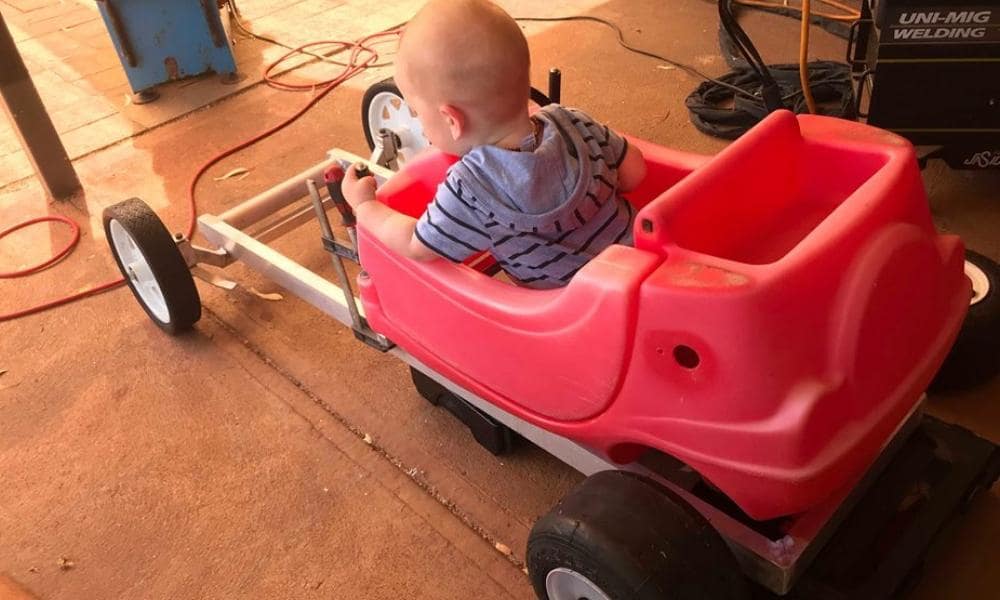 Josh's Rod comes complete with a pretend – but still very boss looking – motor, radiator, custom chassis, and even real spark plug leads, hopefully allowing the youngster get an early appreciation for proper automotive maintenance.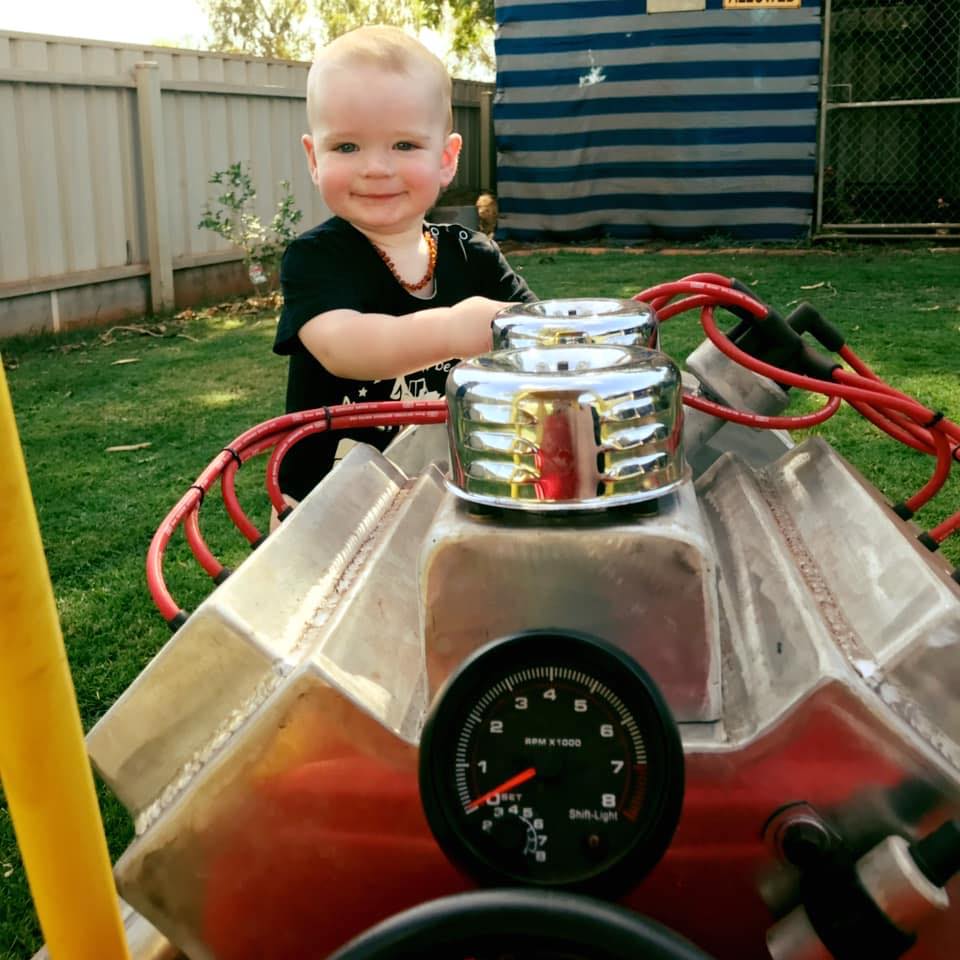 As for Josh, he's already speeding around town and loving every minute of it.
"He has been out watching dad build it and sitting in it for a long time, so to see him enjoy the finished product was a really proud moment." Bianca told Kidspot.
"We live in a small town, so it's a five minute walk to the shops and he wants to be in the hot rod wherever we go," she added.
The couple's hope is that even after Joshua outgrows the custom cozy coupe, they will keep it for the next generation to be able to enjoy.
"Ryan wanted to give our child something that will last a lifetime, and he's achieved that."