Babies and pets are hands-down two of the cutest things on the planet, so when they form cross-species friendships, it makes even our manly hearts melt. If you agree (like any normal person), then you'll love Illustrator Nate Anderson's webcomic series, "Boy & Dog."
When Nate's son, Rowan, was born and formed a bond with the family's giant dog, he immediately felt inspired by the adorable duo. "My life was changed by this wiggly, squishy boy that filled my home with laughter and poop," he told Bored Panda."The animals didn't know what to think of him at first, but my Golden Retriever, Murphy, decided that he was pretty cool. Rowan loves the dog and would squeal with delight whenever Murphy was around him. I started to draw the comics to show what I imagined in my head was transpiring between them."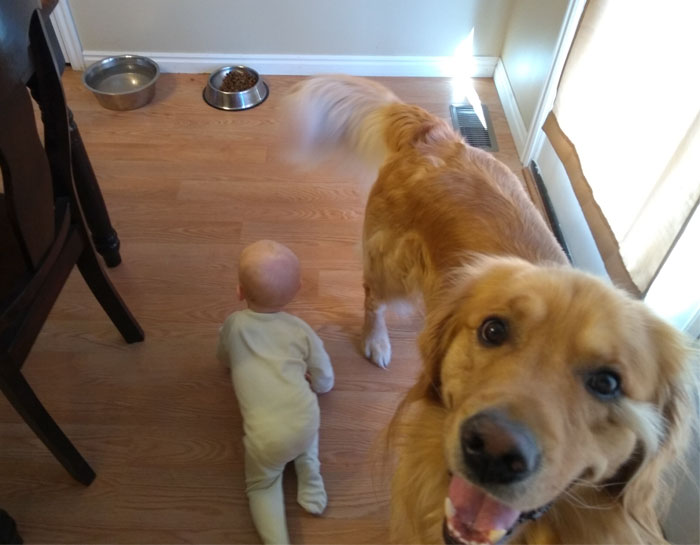 The resulting comic highlights the ups and downs of both parenthood and pet ownership, but it's ultimately about Rowan and Murphy learning about the world through their unique relationship.
Anyone who has ever been a parent to a baby and dog will be able to relate.
Be sure to check out Nate's website for a new comic every Monday, Wednesday, and Friday!