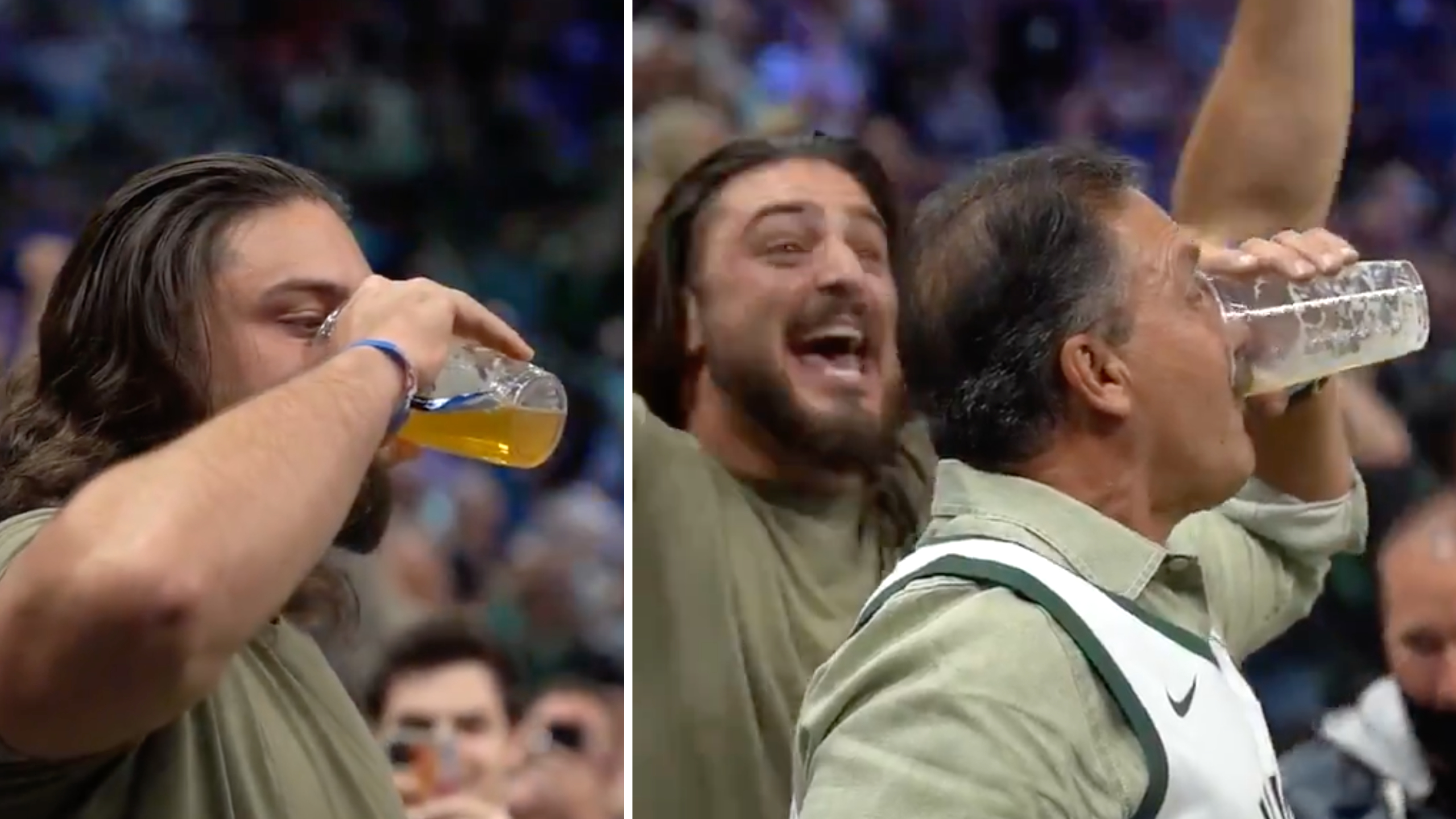 Credit: Twitter/BUCKS
Milwaukee had a secret weapon in their long-overdue NBA Finals playoff win and it was an NFL player's dad. Green Bay All-Pro offensive lineman David Bakhtiari is a regular at Milwaukee Bucks games, and he thrills the crowd by chugging a beer on the jumbotron almost every time. He does it in the regular season, he's done it throughout the playoffs, he kills it every time.
The Bucks' first finals game at home though, and facing a 2-0 deficit? You gotta pull out the big guns. So this time, Bakhtiari crushed his first beer. He beckoned to the crowd to get loud. He crushed a SECOND beer. And then his dad, attending the game with him, stood up and crushed one himself, as his son went BERSERK.
The beer chugging has now become a family affair, and the team loved it so much they shared the video on social media.
.@DavidBakhtiari is BACK…. and he brought his DAD along. 😂😂 pic.twitter.com/UlByGHqSr5

— Milwaukee Bucks (@Bucks) July 12, 2021
And let's be real, it did the trick, as the Bucks made a statement and won their first game of the series, 120-100. Will it be enough to propel them past Phoenix? Probably not, especially since they don't have a home-court advantage for the series. But still, it's gotta be cool for both son and the old man to see an arena full of crazed fans give him a deafening cheer as he slammed a beer, showing the world where his son gets it.