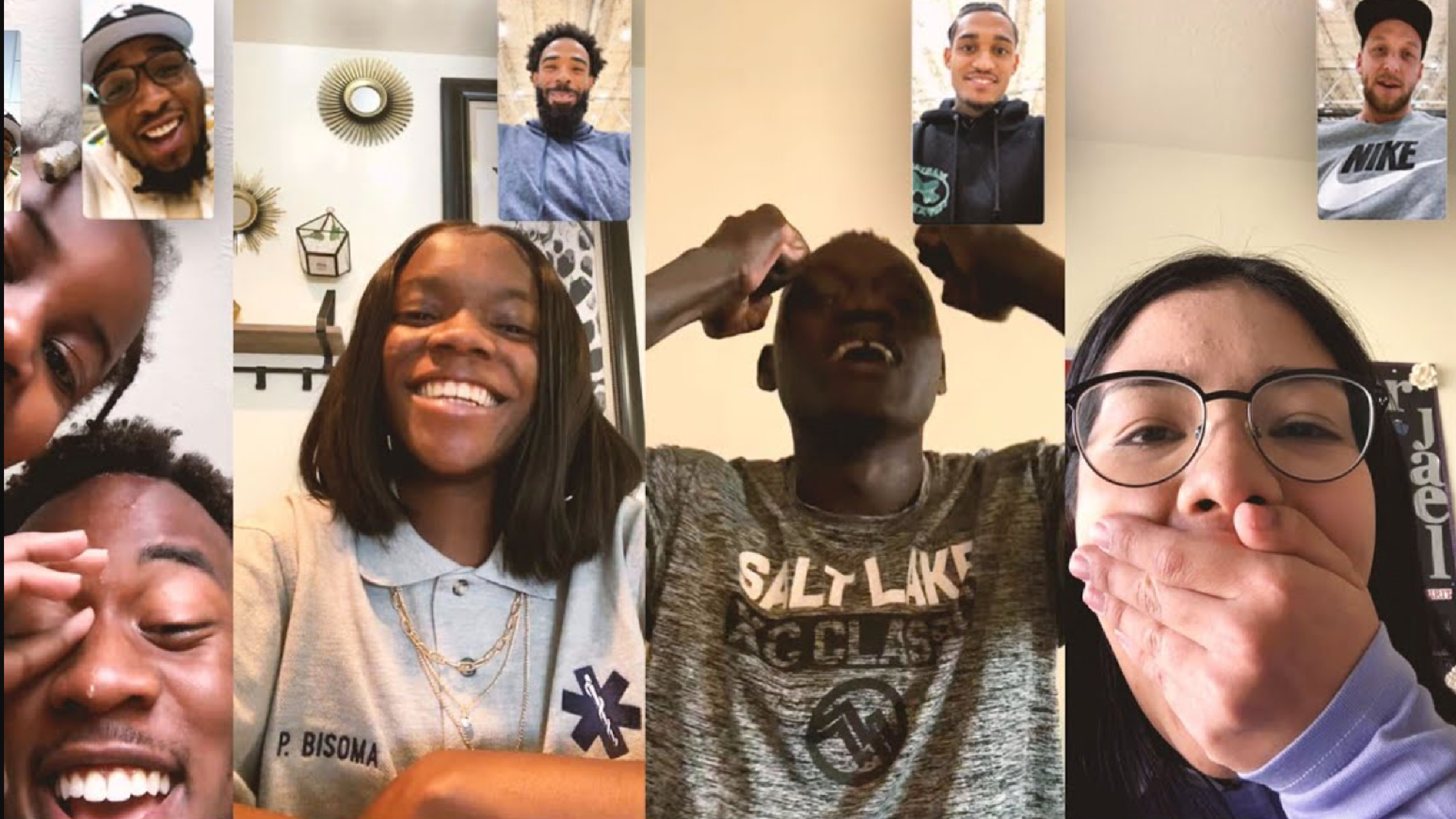 Credit: YouTube/UtahJazz
The Utah Jazz had a terrific season, which is great news for college-bound seniors in their home state.
The NBA is no stranger to helping local communities. This time, the Jazz are giving attention to the growing crisis of the cost of education. They pledged to give away a full college scholarship for every win racked up this season and finished with 55 of them (Fifty-two during regular season and three more in the preseason). So, with the season over players started calling kids and changing their lives.
The team released a fun YouTube video of players surprising some of the winning kids. The scholarships are a huge deal, too. It covers the FULL cost of attendance. That's tuition, books, fees AND room and board.
The winners were picked by a nonprofit organization supporting students from low-income backgrounds. "There was shock, disbelief, and incredible joy as players spoke with the students," the team said in a press release.
It's a fun to watch the video and see kids' lives changed from a single call. No student loans, or balancing a full-time job with demanding study. Just an opportunity to concentrate fully on their futures.
This is what it's all about #Takenote https://t.co/RTXsoiMWrH

— DWade (@DwyaneWade) May 19, 2021
Bigger than the basketball!! This is what it's all about 🙏🏾🙏🏾 https://t.co/wvjIqH9sBN

— Donovan Mitchell (@spidadmitchell) May 19, 2021
"I'm proud of you, I'm rooting for you," Jazz guard Mike Conley said to one deserving student.
College is bonkers expensive, so this is a really cool move by the team, and other sports teams should follow suit.