Dad Builds Drivable Millennium Falcon for Sons' Halloween Costumes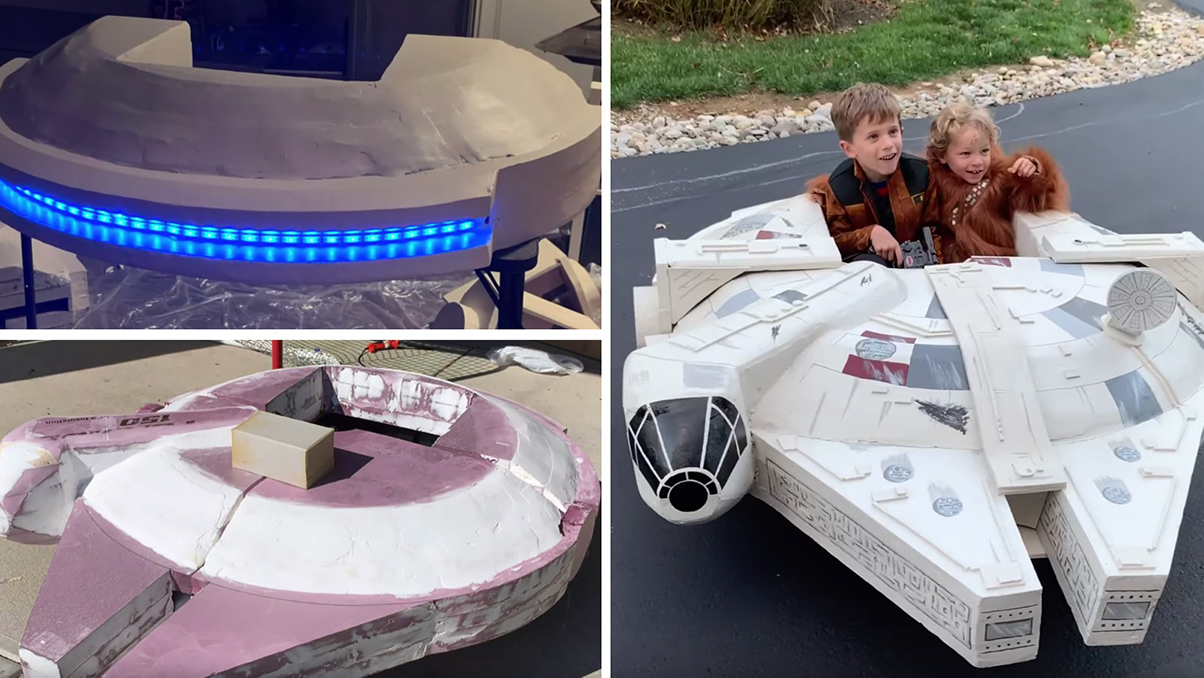 Decking your kids out like legitimate Star Wars characters for Halloween is already a primo dad move, but do you know what would really solidify those costumes? How about a functional starship?!
Okay, "starship" might be a bit of a stretch, but a driveable Millennium Falcon replica is ridiculously cool nonetheless.
Cincinnati dad Sean Lehmkuhl has been a vintage Star Wars toy collector for over 20 years, and when his sons decided to dress as Han Solo and Chewbacca for Halloween, he decided to complete the look with the infamous YT-1300 freighter based on his toy from 1977.
"This is the fourth year in a row I have built a mobile costume for them to travel with," Lehmkuhl said. "My kids love it! I've always enjoyed creating things and to have my kids enjoy it with memories they will never forget makes it worth it."
You can see how he retrofitted a driveable version of Luke's X-34 landspeeder with the various sections of Han Solo's signature ship for the completely new look (something that clearly wouldn't work in reality… you know, if Star Wars was real).
Lehmkuhl says his version of the Falcon took him about a month to complete during his spare time.
No word yet if he's willing to make another one that can fit the 30-year-old writing this piece.