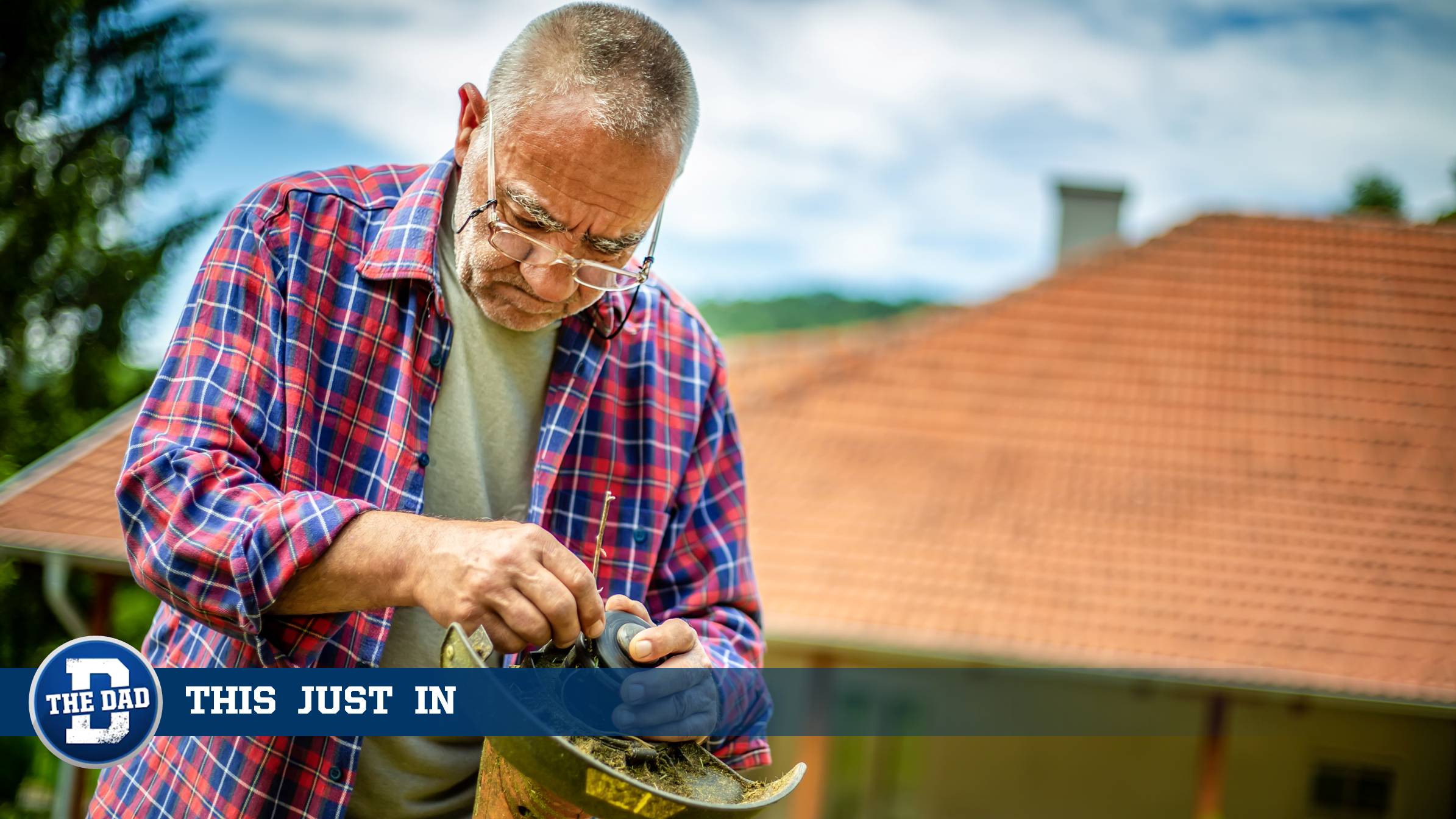 Credit: Getty/Milan Markovic
BRISTOL, CT–Suburban father Jamie Brixley's increasingly unhinged battle with crabgrass has reached a new level: he's buying a flamethrower.
Brixley said the flamethrower will come in handy in his quest to "do whatever must be done to vanquish the vile, despicable crabgrass from my property."
Crabgrass is an invasive, difficult-to-remove weed that took over large sections of Brixley's lawn in June. Since then, he has mowed, edged, and weed-whacked. He's also tried a half dozen herbicides, fertilizers, sprays, and weed killers, all of it to no avail.
It's unclear how a flamethrower would help the situation, but Brixley seemed to be considering setting his entire lawn on fire.
"I'll set off dynamite and blow up the whole yard if that's what it's gonna take," Brixley said, gesticulating wildly. "[The crabgrass] doesn't think I have the guts to do it. But it's making a big mistake!"
Experts say homeowners can control crabgrass with a variety of weed killers and tactics such as frequent, shorter mows. They all recommend against using a flamethrower, but Brixley said "these so-called experts don't understand the menace I'm dealing with."
"I'm tired of that crabgrass laughing at me," he added.
Brixley's husband and two children said the accountant is normally mild-mannered. They expressed confusion at the intensity of his sudden obsession with lawn aesthetics.
"He's taking this all very, very personally," said Brixley's husband, Dan. "I don't really understand. It's a weed."
Despite being completely plausible to parents, THIS JUST IN is satire and intended for entertainment purposes only. For more stories like this one click here.