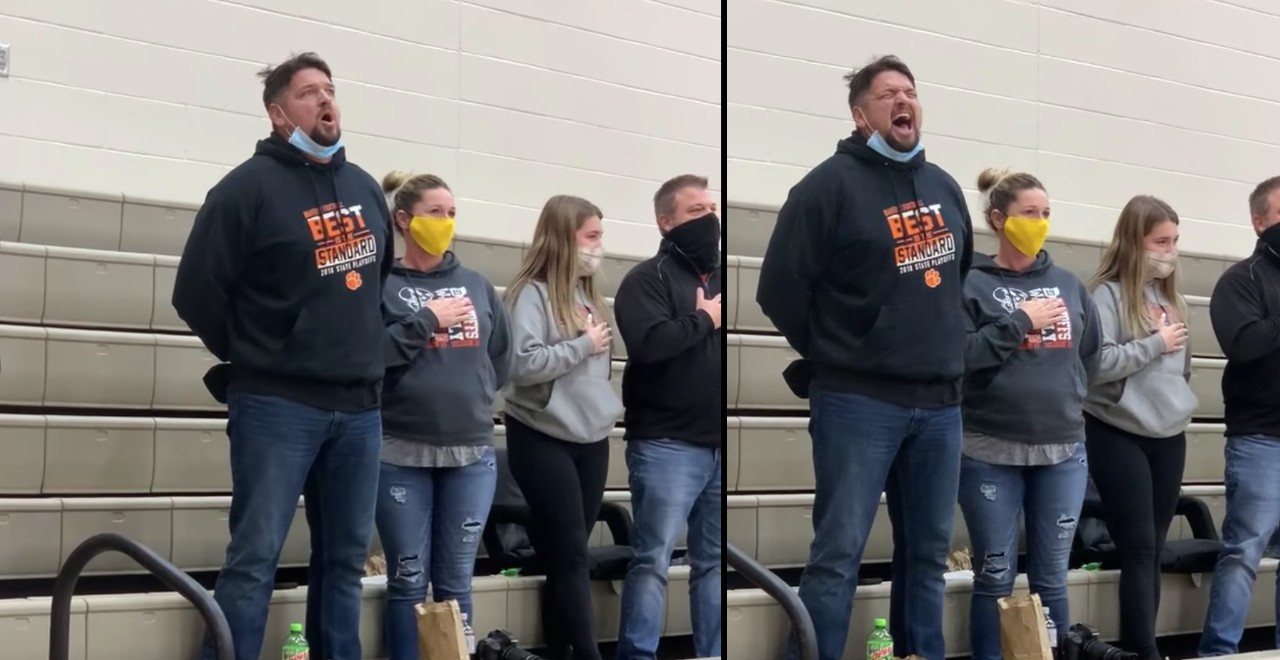 Credit: Facebook/JohnnyFuthey
When things go wrong, you can always count on a dad to step in to lend a helping hand, or in this case, a voice. A high school basketball game in Ohio faced an awkward delay when their sound system malfunctioned as the teams lined up for the national anthem. That's when Trenton Brown's wife gave him a nudge and said "sing." So, he did and sang it a capella.
Oh, and he freaking ROCKED IT.
"I started singing and that was it," he told CNN. The man has sung and played music most of his life, but had never performed the anthem before. It was recorded by another parent on the team, and the entire gym broke out in a standing ovation after he was done. The dad that recorded it said 'he brought everyone in the gym to tears when he saved the day by singing the anthem.'
He said he posted it because he thought the world needs to see it, but never expected it to go viral.
And in true dad fashion, after he NAILS IT, he simply sits down to enjoy his popcorn.
Impossible to watch without getting chills.