Dad Dancing for Son in Viral Holiday Ad Will Warm Your Heart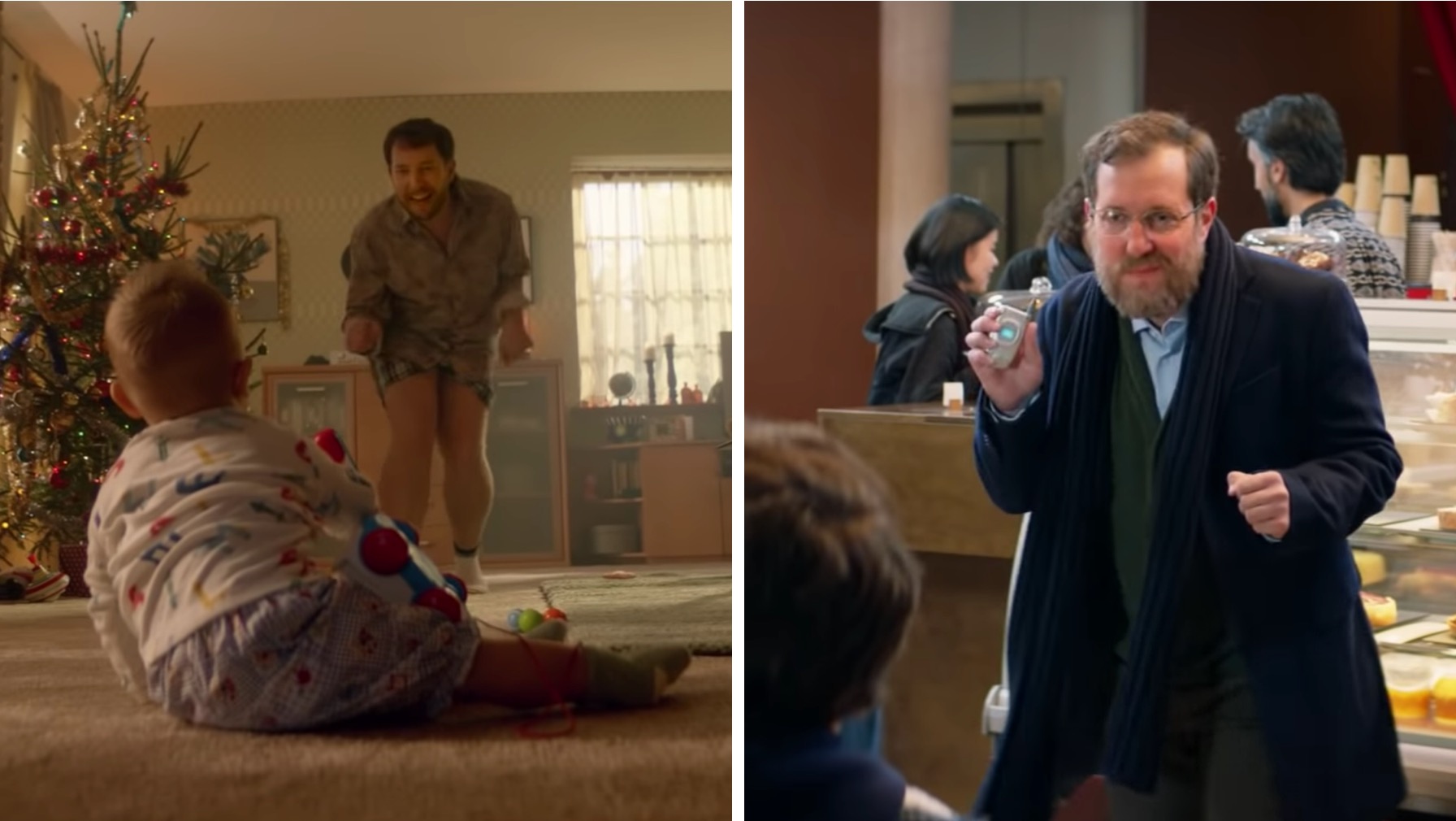 Dad dance moves are infamous for being terrible. Even on the rare occurrence that a father miraculously has some sense of rhythm, the moves themselves are nearly always a total cringe-fest.
But that's the point.
Fathers know they're not going to be the next Michael Jackson by showing off on the dance floor (or supermarket… or coffee shop… or another embarrassingly public place). They simply love the self-conscious smile and eye roll they get from their kids as a result—that reaction, honestly, is the lifeblood for a dad.
French telecom brand Bouygues recently released a holiday ad featuring a montage of these special moments between a father and son spanning their decades-long relationship, and it is humiliating… in the most beautiful way.
If that doesn't make you even the least bit teary-eyed, maybe get your heart checked out, Mr. Grinch.
Set to Redbone's groovy 1973 hit "Come and Get Your Love" appropriately played from a cassette tape, the ad begins with a dad who simply loves connecting with his baby son. In just about the daddest outfit of all (button-down shirt, boxers, and tube socks), he hip shimmies his way past the Christmas tree across the room to the delight of his little infant boy.
In an instant, we're thrown a few years down the road to childhood. Dad breaks it down on a snowy sidewalk outside of a toy store and son gleefully obliges him by joining in, old enough to realize what his father is doing is a little quirky but, hey, little boys love quirky!
Then it's knee-deep into the teen years when it's hard to tell where a parents' silliness will fall on a kid's spectrum of acceptability.
Riding in the car with his groove-tastic dad, it's clear that the charm from this bit has worn off a tad but dad's intentionality and goofiness still earns a loving smirk from his son.
A few years later, dad has lost any semblance of caring about public perceptions and is going all out. Not only is he willing to dance in a busy, well-lit coffee shop, but he's jamming out to his own ringtone. With a horrified "he's not with me" expression, the son tries his best to melt into his chair and out of existence.
Dad lovingly ignores his son's silent pleas for the torture to end and continues to show off his killer moves.
One last fast forward and it's Christmas once again. Dad is home with mom—grey-haired and little less pep in his step—when he hears a buzzing from a present underneath the Christmas tree. Curious, he grabs the vibrating box, unwraps it, and finds a brand new smartphone indicating an incoming video call.
He answers, finding his son and baby grandson onscreen, dancing adorably together as "Come and Get Your Love"—their song—blares in the background.
Look, we all know this is an ad meant to sell phones, but it has all the right ingredients to pull on everyone's heartstrings and get their tear ducts unclogged.
It shows the unique connections we have as families. It might not be a hit song from the 70s, but we all have special bonds based on things we experience together, whether it's food, inside jokes, or some other form of media. Even when we don't say 'I love you' outright, these connections are the things that imply it for us.
Special moments like these can span generations…even if you don't have the moves like Jagger.