Dad Picks Up Daughter Dressed In Full Buddy The Elf Costume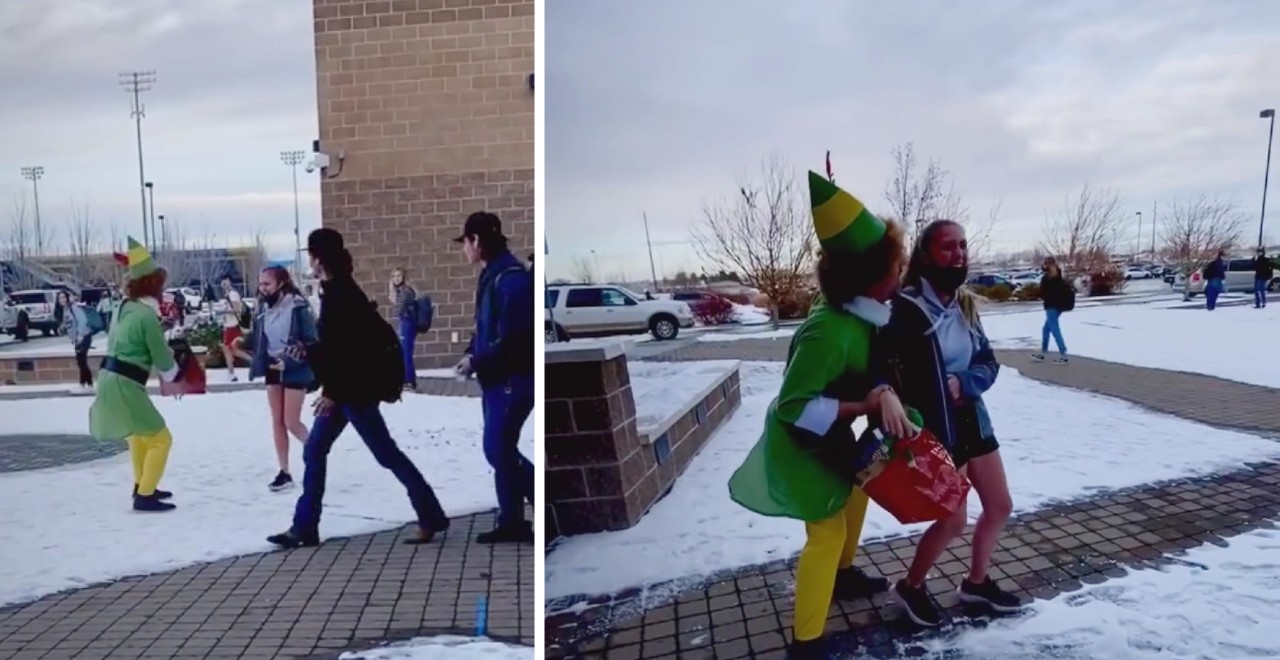 Embarrassing your kids is almost an obligation as a dad. And there is no situation better-primed for maximum effect than school pickup/drop-off. It's the only time a bunch of other kids are around that dad-kid exchange, and the natural exit makes for a perfect getaway. You can't really clown your kid at the beginning of a soccer practice and have to see all those parents all season long.
A Hall-of-Fame example of this is a dad in Idaho who recently surprised his daughter in FULL Buddy the Elf costume, doing his best Will Ferrell impression as he picked up his daughter from school.
You can tell it's a success because the first words out of her daughter's mouth are "What is wrong with you?" The dad, Greg Sumison, told local media he wanted to do it to make the holiday memorable for his kids, after such a challenging year. And his daughter did end up enjoying it, and thought it was pretty funny.
"My kids' hearts are a giant, and the first thing they thought about was other people. So I wanted to make sure that it was memorable for them. That's kind of where the idea came from," he said.
He had a couple extra layers of savage on this though, including having his daughter help him find the costume online, although at the time she had no idea what it was for. And then he created a TikTok account, just to put it on there.
He had less than 20 followers, and now? More than 30,000, after the stunt went viral. It has been a long and challenging year, but more than ever before, it is up to dads to make our keeps smile and find a way to bring more magic to the season.