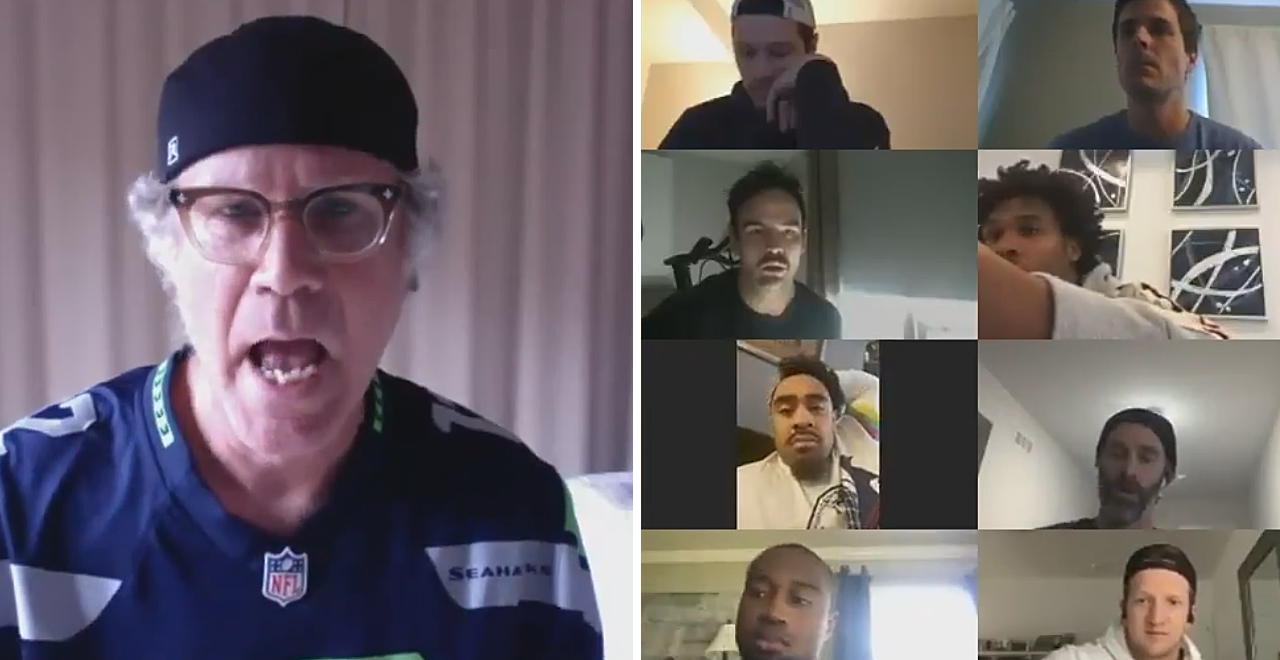 Credit: Twitter/Seahawks
With live-meetings having turned to videoconference services like Zoom or Google Hangouts, you're never quite sure how they're going to play out. Maybe you have a co-worker who tries to hard to have a "zany" background. Maybe someone's cat keeps jumping into the shot, or you hear their dog going crazy in the background at a delivery guy. Or maybe a legendary basketball player will drop-in or even a famous movie star will appear on your chat, pretending to be your new co-worker.
That was the reality for the Seattle Seahawks, as head coach Pete Carroll gathered the team on a video call to introduce their new acquisition, free-agent tight end Greg Olsen. Only when he threw it to Olsen, it was the Anchorman (Step Brothers? Old School? Talladega Nights?) star himself.
.@gregolsen88 looks a little different here…

Special guest Will Ferrell crashed today's virtual team meeting. 😂😂 pic.twitter.com/LQArLdfmbw

— Seattle Seahawks (@Seahawks) May 1, 2020
Ferrell, wearing a jersey and a Greg Olsen style skull cap, immediately launched into character, professing his love for star QB Russell Wilson and talking about what he was going to bring to the team. If there were any players who didn't quite recognize the movie star, they probably could've picked up on the elaborate (not-really) ruse when Ferrell started talking about how he only does yoga to stay in shape or about the play he created, the 90 Go Flywheel Kanye Starburst.
He also said he "does not do special teams. Ever. Not even if all 52 guys are hurt."
Olsen, the former Carolina Panthers' tight end (he was a legit standout there, setting most of their tight end records), approved of his stand-in.
👏👏👏 what a warm welcome!! https://t.co/iA4gncOTeN

— Greg Olsen (@gregolsen88) May 1, 2020