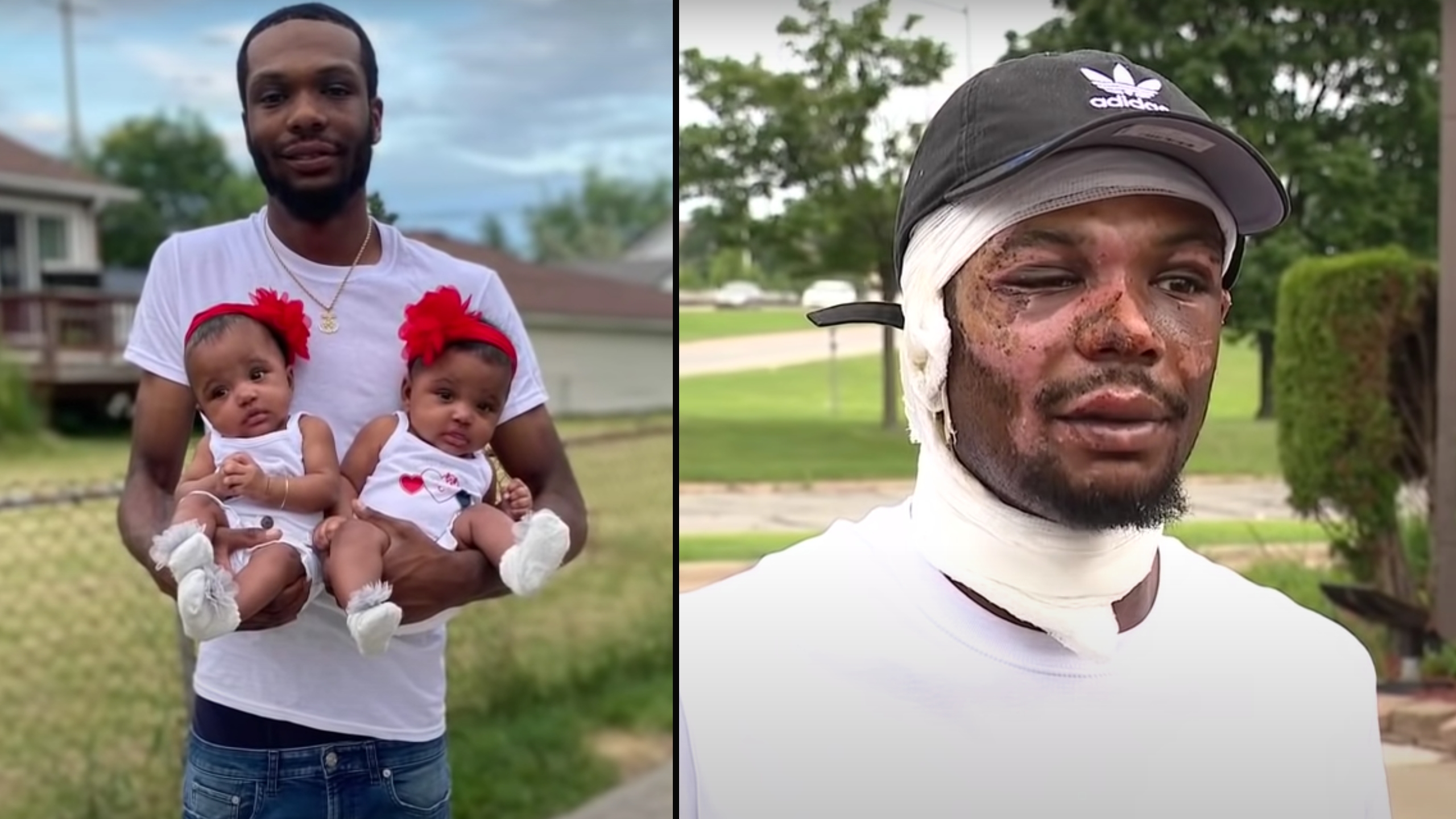 Credit: YouTube/FOX 2 Detroit
A dad ran into a burning house to rescue his baby daughters and was severely burned in the process. Ray Lucas was returning from an errand with his girlfriend when he saw their house engulfed in smoke. His mom and niece were frantic, standing by the door.
"I just knew I had to get my babies," Lucas told a local TV station. He said you couldn't see your hand in front of your face, but he found the 18-month-old twin girls from memory and knowing where they were.
The family lost everything reportedly, and his aunt started a GoFundMe to help pay for the damage and the medical bills for Lucas. He suffered second and third-degree burns to his face, eyes, and neck. Both girls suffered burns as well, but have since been released from the hospital.
Lucas told CNN he did just did what any father would do. "Or should do," he added.
He said he's struggling mentally with the fallout from the fire, and that he still can't believe they lost all their possessions (in addition to the house).
"It's still not real to me… the situation is still so surreal to me," he said.
Despite their tragic injuries, this story would've been much, much worse without Lucas' heroics. Every dad knows they would do anything to help their kids, but few are put in the position of having to run into a house fully engulfed with flames.
Lucas is still mending his injuries and is worried about being able to return to work. The family wanted to raise $40,000 for medical expenses and to help get them back on their feet after losing everything. So far, people have responded to his heroism, and have donated more than $450,000.