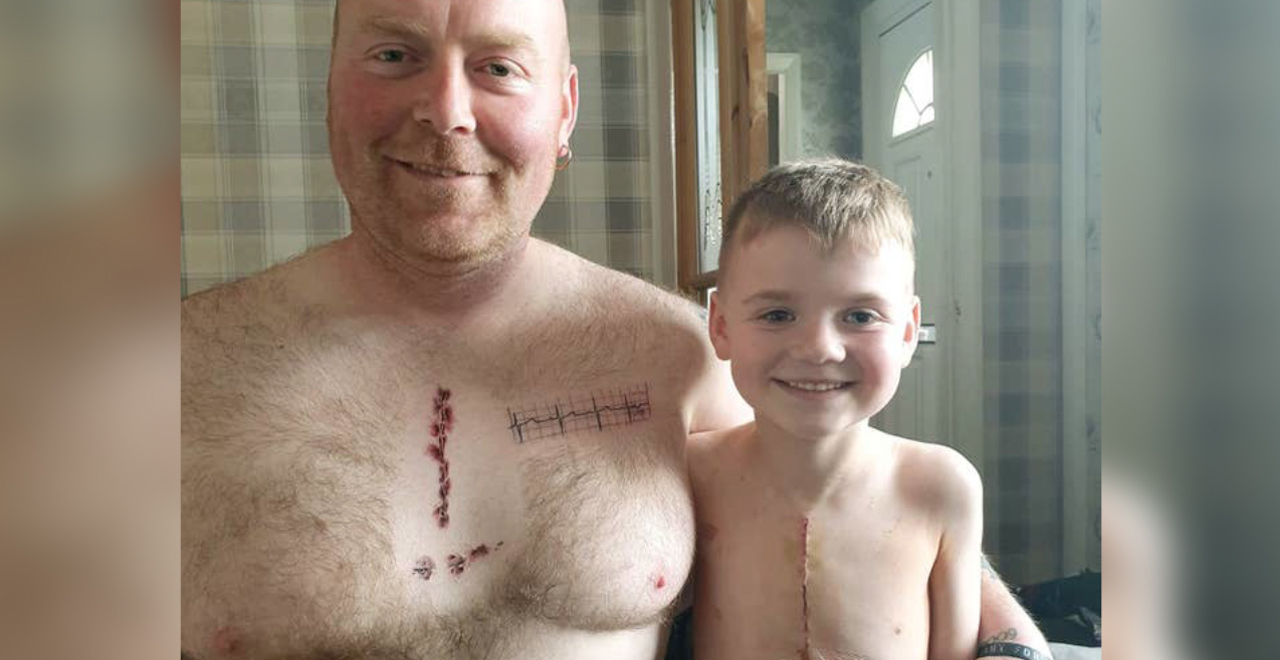 Credit: YouTube/Children's Heart Surgery Fund
Parenthood requires sacrifice, forcing us to give up things that used to make us happy, from free time and peace of mind to gym time and going to the movies.
It also makes us do some pretty drastic things, from spending a fortune on daycare to catching vomit with our hands, and we do most of them with a smile. Even if it's a begrudging one.
At the end of the day, the most important thing is our kids' happiness and well-being.
One dad in England is showing just how much he cares for his son with an act of touching solidarity.
Joey Watts, from Beverly, East Yorkshire, is just 6 years old, and he recently underwent life-saving heart surgery. Joey's dad, Martin, told the BBC that after the surgery, his son was upset and understandably scared. Like any parent, Martin wanted to reassure his son and make him feel better.
So he offered to get a tattoo matching the fearsome-looking scar Joey has on his chest as a result of the operation, so they "could go through it together." Martin wanted to show his son that "there was nothing to be ashamed of."
Joey has something called supravalvular aortic stenosis, which required open-heart surgery to make it easier for the blood to travel from his heart to the rest of his body. Such a condition and procedure are not easy things for anyone to face, especially not a kid as young as six, and Martin wanted his son to know that he should "be proud of what [he's] come through."
Sadly, Joey's younger brother has the same condition and will also require the surgery, but hopefully, his family's matching scars will make things a little easier to bear. The Watts are supporting Children's Heart Surgery Fund, which is encouraging people to share photos of their scars online.