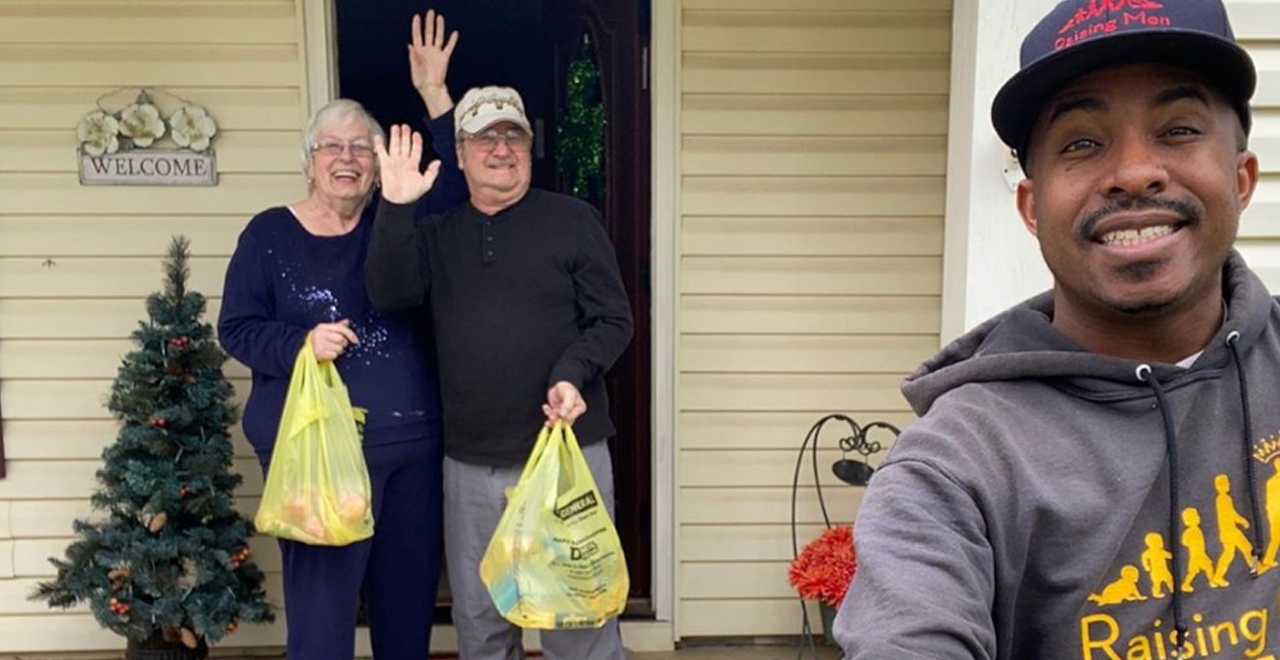 Credit: Instagram/rodneysmithjr
One man in Alabama has inspired kids around the nation to mow lawns of the elderly, veterans, and single mothers for free, and the pandemic has only increased his desire to give back to communities. Rodney Smith Jr. founded the Raising Men Lawn Care Service, a lawn care collaborative that aims to keep kids on a positive path and provide free lawn care to those who need it most, especially the elderly, the disabled, single mothers and veterans.
Keeping up with your lawn can be difficult for some people, (especially when your mower is stolen). Rodney's story is remarkable. A major part of their service is to have kids take part in the 50-yard challenge, where after a kid mows their 50th lawn for free, they are given a brand new mower and leaf blower for free. More than 700 kids have signed up for the challenge and together they've mowed more than 15,000 lawns.

Rodney also tours the nation cutting grass for those in his target demographic to help. He's gone through all 50 states 8 times, but the COVID-19 pandemic has crippled tour number 9. But that doesn't keep a guy like Rodney down, as he's continued to mow lawns in his hometown, and while he's at it, he's been delivering meals and much-needed supplies to the elderly and the disabled while he's there.
He's been delivering supplies to people who can't get out of the house from donations his lawn service has received. He's also worked with local charities to deliver meals. He told AL.com he mows, drops the meals or supplies, and moves along to the next house, all free of charge.
"I'm just mowing and doing what I love to do best: helping others."

To learn more about his service or to donate to his cause, you can visit Raising Men Lawn Care Services.