Heroic Father of 7 Dies Saving His Kids From a Riptide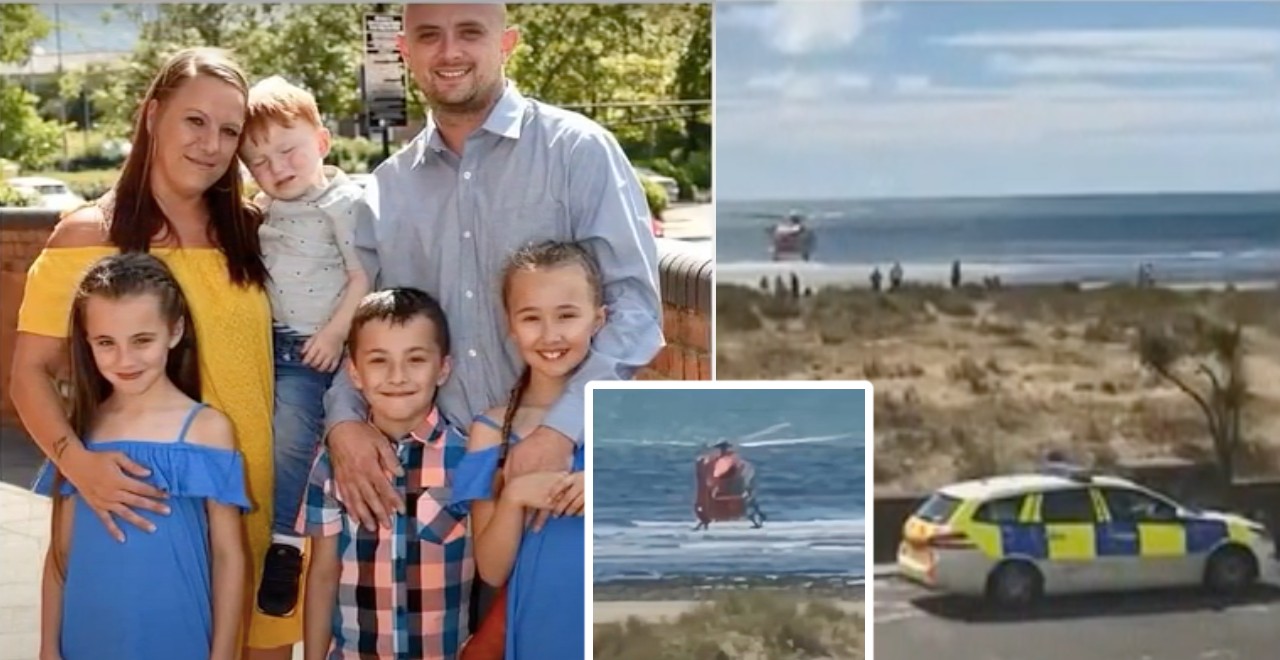 Some of the best movies of all time revolve around superheroes who put their own well-being aside to help others. They risk everything, time and time again, to make sure the world is safe for the rest of us. We find reassurance in those stories, because though they are extreme, those heroes remind us that there is so much good in the world. There are real-life dad heroes, and they deserve to be recognized as such. Last Sunday, 36-year-old Jonathan Stevens died a hero while saving the lives of his children.
In a story so heartbreaking it's truly hard to swallow, we see a real-life example of the infinite depths of a father's love. Jonathan Stevens was visiting Barmouth beach in Wales with his family on Sunday when he noticed three of his children struggling in the water. As any dad would do, he rushed to save them. Thinking only about the well-being of his children, Stevens worked frantically to pull them to safety and out of the grips of the riptide. Even in the direst of situations, Jonathan Stevens didn't forget for a single second that his goal was to protect his children, to make sure they were unharmed at all costs.
Jonathan did it – he did his job as a dad, making sure no harm came to his children. In a devastating twist that nobody could have anticipated, Jonathan himself was caught in the current. He was pulled from the water by a rescue team and airlifted to a nearby hospital in serious condition. Tragically, Jonathan passed away at the hospital.
34-Year-old Laura Burford, Jonathan's partner, was home when this unimaginable situation unfolded. A relative provided North Wales Live with the heartbroken woman's statement. "All seven of his beautiful kids have lost their dad. He died saving his kids' lives in the sea," Burford said. "There are no words to describe the pain. I will always be grateful to (him) for bringing our babies back. I love him, always have, and always will."
A friend set up a GoFundMe to help support Jonathan's family during this incredibly difficult time. The page states, "I'm Mel, a family friend, from Telford who set up this fund page to help this poor family who sadly lost Jonathan (Joff) whilst he was saving his children in the sea at Barmouth beach. The funds raised will go towards any funeral costs, to each of his 7 children to support and to have a memory gift from their Hero Father and to Laura to help along the way with any costs that may occur."
Jonathan Stevens' very last act was being a dad. He protected his children at all costs, bravely and selflessly putting their safety before his own. Jonathan Stevens died a hero.