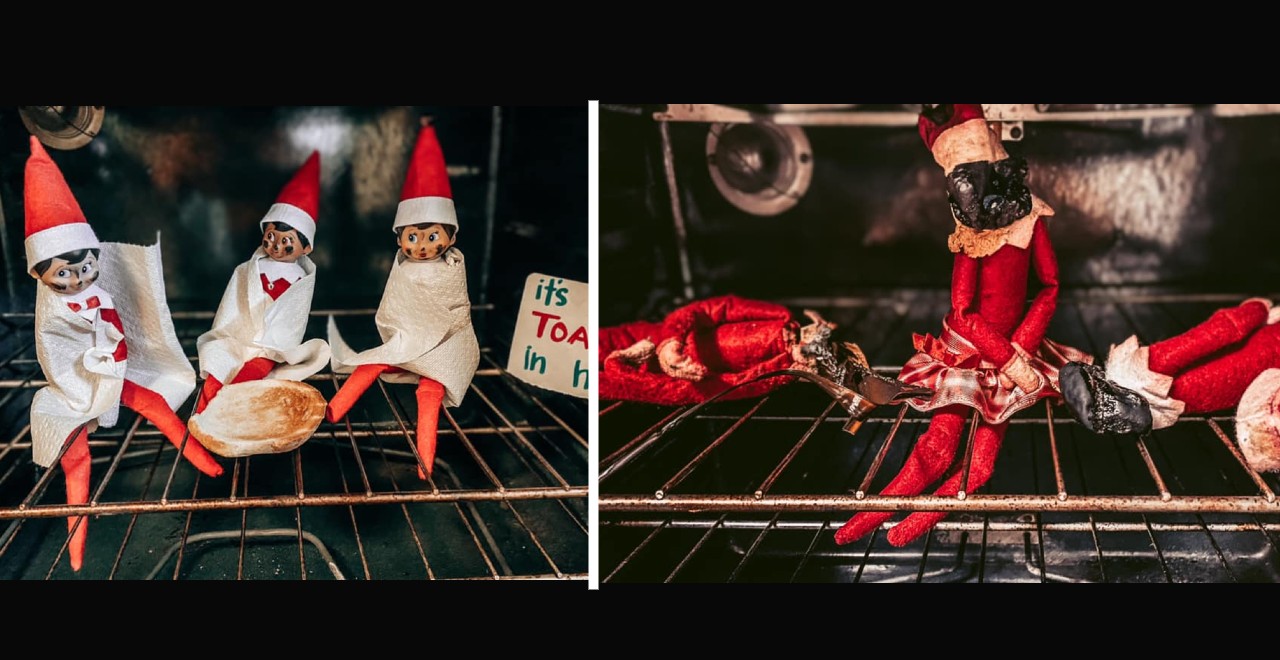 Credit: Facebook/Chelsea Hightower
The Elf on a Shelf is the tradition every parent grows to loathe. Kids may love it, but for parents, forgetting to switch it one night and facing those questions the next morning is a nightmare they dread. But now we have a new nightmare, thanks to a Kansas City Dad who "accidentally" INCINERATED THE ELVES. All three of them, having a jolly old season, turned to ash thanks to a very unfortunate (depending on where you stand) oven incident.
The dad was busy watching the kids while his wife, Chelsea, was out shopping at Target (I mean where else would a parent shop?). His wife had adorably placed the elves in the oven, the same oven the busy dad fired up to preheat to cook for the kids when one of them noticed a weird smell coming from the oven. Chelsea explained it all in the grim Facebook post.
The three elves, Jingle, Belle, and Magic were cooked right out of the season. Chelsea said she received the awkward phone call at Target where there was a long pause before he said: "Babe, I feel horrible, I cooked the elves."
Chelsea said the "Elfspital" got them in quickly and they are expected to make a "full recovery" after "reconstruction and rest", ie- they shopped all around the city to find replacements.
She finished her post with a warning for all celebrating the season… "BAKE COOKIES NOT ELVES!"