Lucky Dad Plays Lottery To Support Idaho Public Schools, Wins for the 6th Time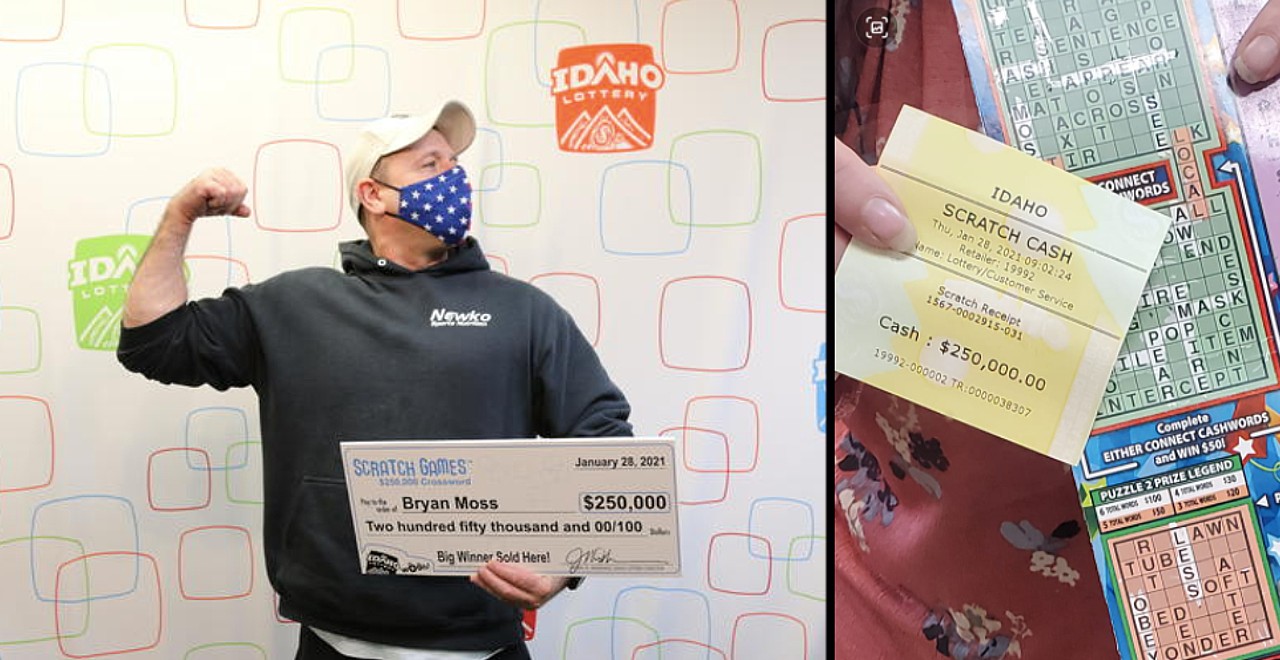 Winning the lottery is something most of us have dreamt about at some point, but very few actually get to experience it. More of us would be able to feel the thrill of a win, however, if dad and statistical miracle Bryan Moss stopped hogging all the luck. Moss has won the lottery not once, not twice, but six freaking times.
Not all of Moss's wins have been enormously substantial, but in January, Moss secured his biggest lottery haul to date – a whopping $250,000. Moss has been playing the lottery for years, in part because the Idaho Lottery contributes a significant amount of money to Idaho Public Schools.
According to the Idaho Lottery's website, the "total dividends given to all Idaho Public Schools and the Permanent Building Fund from 1990 – 2019 is $961.5 million," because "62.5% of dividend funds are given to the Public Schools."
The contributions that the Idaho Lottery consistently makes to Idaho's public school system has kept Moss coming back over the years. He said in a statement, "I'm proud to help support Idaho public schools, that's really why I play."
This is the biggest win Moss has ever taken home, completely crushing his previous record of a $10,000 win. There are countless things one could do with that sum of money, but in keeping with the reason he's continued playing over the years, Moss already knows exactly where his monumental win is going. To this dad, it's all about education.
Moss is heavily invested in his daughter's schooling, stating that his lottery winnings will go towards her future education. And one day, as Moss's daughter inevitably sits in her statistics class solving a problem about the probability of winning the lottery (every statistics textbook somehow has that problem), she can quietly close the book – this one clearly doesn't apply to her incredibly lucky family.