Dad's Brilliant Tantrum Hack Puts an End to the Tears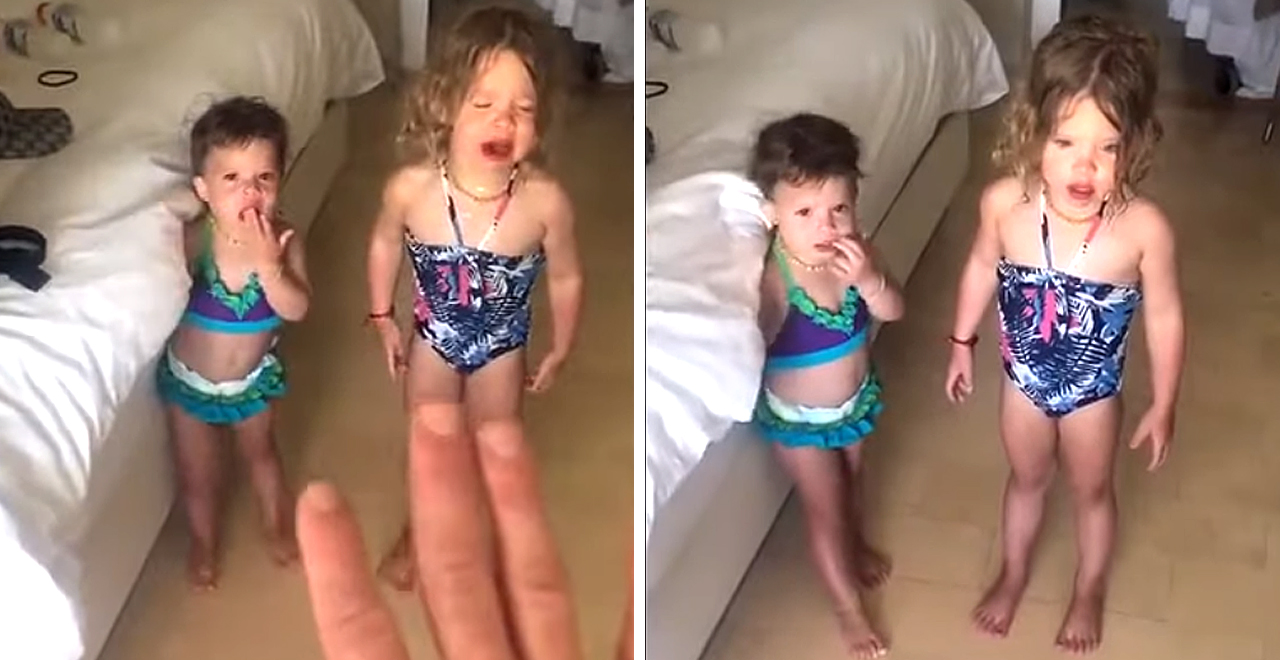 As a parent, dealing with tantrums is inevitable. Whether it's because your kid is tired, doesn't want to put on pants, or inexplicably hates their favorite food all of a sudden, there's bound to be a stage-5 meltdown sooner or later. It's how one handles it that really separates the men from the boys.
Take this dad for example. Confronted by two whiney toddlers, he doesn't panic. He keeps his cool and makes an adorable game out of it.
"First, I'm gonna cry. Then, Georgia, you cry, and then you cry, okay, Gen?" he explains, before dramatically pretending to bawl his eyes out.
Clearly, the trick is not the game itself but rather the utter confusion instilled in Georgia and Genevieve. It's like their little brains can't compute his response. They're so busy trying to figure out this weird game that they forget they're upset altogether.
Class-A dad work.
Now let's test if this tactic will work on my screaming boss next time I show up for work an hour late.
In the meantime, another dad hacked dinner-time decisions.