Dad's Comic About Life With a "Threenager" Is Too Real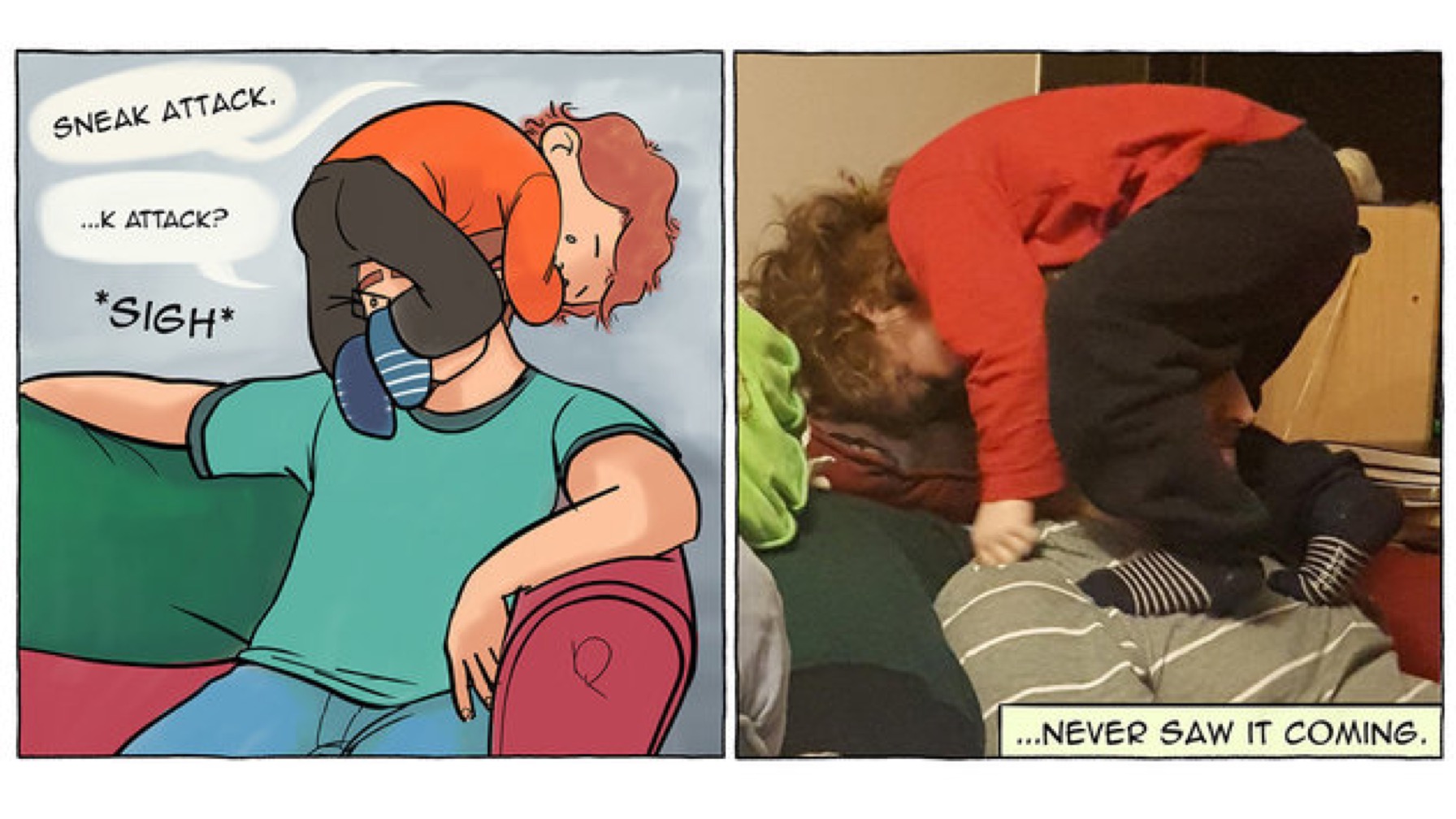 Everyone's heard of the "terrible twos" but not enough people consider the hijinks of living with a "threenager."
Thankfully, artist Ken Ralston has been using his stay-at-home dad time to produce a webcomic series titled, "Dad vs. the Threenager." Ralston's series sets itself apart by including a photo of his three-year-old opponent in each instalment. The final frame of each piece features a photo that maintains the continuity of the storyline and grounds comic in reality. Many of the photos are staged and Ralston claims his son has become quite the actor as a result.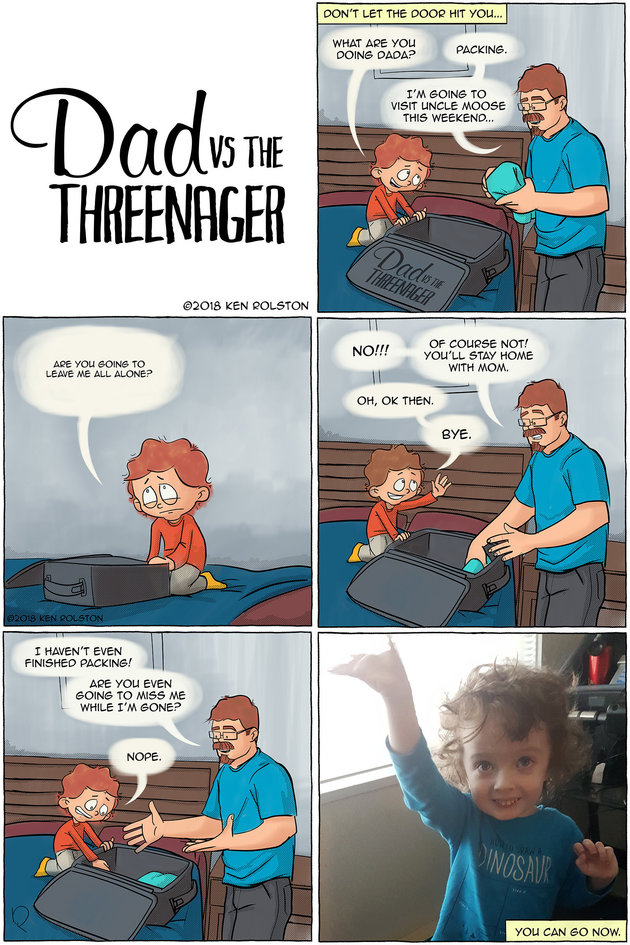 The weekly comics have garnered nearly 10,000 followers on Instagram after 56 posts and don't appear to be stopping anytime soon.
In addition to comics, Ralston dreams of one day creating an entire children's book. He says the comics about his son have already helped him develop his story-telling skills.
"I actually started a sketchbook for him the day he was born in the hospital," Ralston told The Huffington Post. "I figured it was something I could do to keep up with little stories about him as he grew up."
Ralston hopes to gift the sketchbook to his son one day, filled with memories of growing up, but wants to wait for a significant milestone like a graduation or wedding.
Check out some entries from "Dad vs. the Threenager" below.