Dads Couldn't Find Products for Their Kids' Curls, So They Created Their Own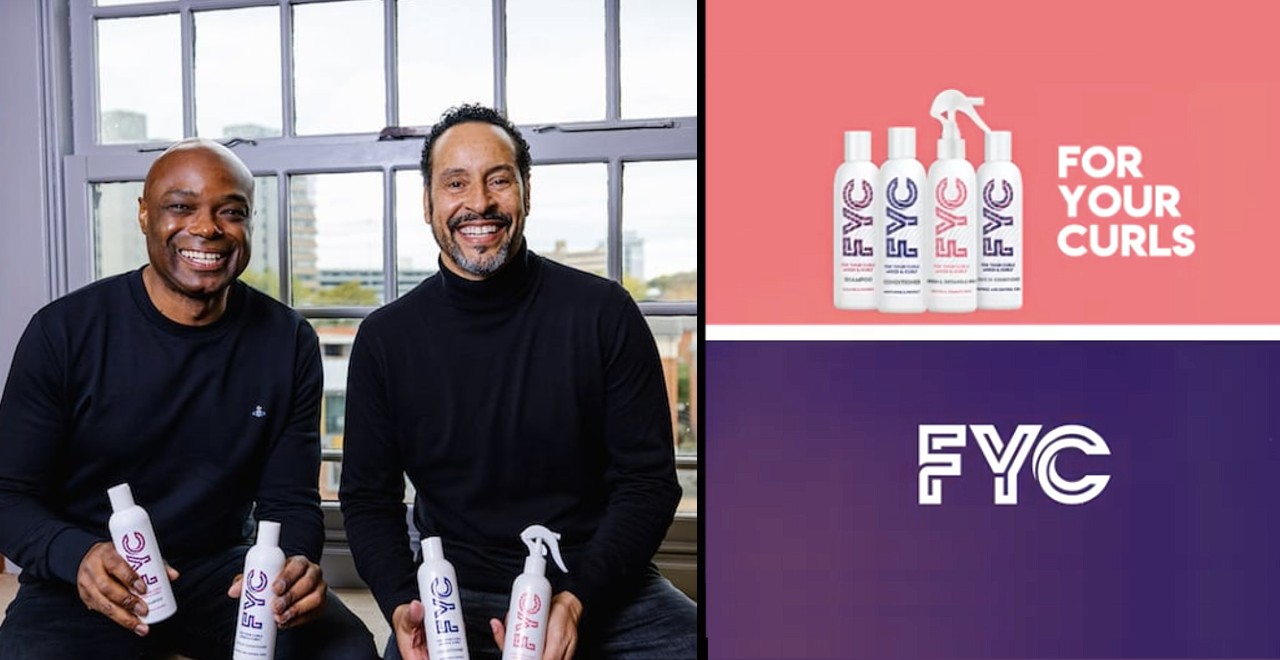 There's so much about parenting that you don't find out until you're already in the midst of it, so finding solutions is a race against time. Fortunately, dads are problem-solvers by nature. When unexpected roadblocks arise, they're ready to take on any challenge for their kids. Two dads named Bradley Lincoln and Robert Binns helped their kids through plenty of struggles over the years, but one issue remained – no products on the market catered to their luxurious curls.
Being a mixed-race family meant that finding hair care products that actually worked wasn't cut-and-dried. Every product on the shelf was marketed for one hair type or another, but what about everyone in between? Rather than settling for products that were simply "close enough," Lincoln, a father of four, pulled the ultimate dad move – he teamed up with his business partner Robert Binns, and together they created their own.
"I wanted to solve a genuine problem which I and other close friends and family had experienced," Lincoln told Voice Online. "We are all mixed-raced, and I was finding that products were either for Afro hair or European hair, or many were laden with heavy ingredients. I wanted a product range that worked, and is naturally derived and made especially for different hair textures. I also wanted to feel represented in the marketplace, and for me, and different hair types, to have a place."
View this post on Instagram
When creating FYC (For Your Curls), their line of natural hair care products, Lincoln and Binns made sure to check all the boxes. They had all the insight they needed after years of struggling to find products that worked for their kids' hair – the products needed to be affordable, safe, and they needed to work for boys and girls.
Robert Binns is the father of a mixed-race daughter, and was also too familiar with the struggles of making her hair look and feel as good as she deserved.
"I've seen so many people go through life not loving their hair, or thinking that it's a problem," Binns explained. "I just didn't want that for her. For me, this was a big part of me wanting to be involved with FYC – I wanted to create something that helped her to love her hair… and eventually manage it herself! We wanted to celebrate the hair and create an easy-management system for it."
View this post on Instagram
Though neither dad has any background in cosmetics, doing something for their kids and their community was motivation enough to do the work. Through a research initiative called Mix-d that explores what it means to be a mixed-race and British person, they were able to talk to the community about their biggest hair care struggles.
They did the research, the work, and had a thorough understanding of the gap that existed in the market. And based on the incredible feedback these dads have received, this was a gap that desperately needed to be filled.
View this post on Instagram
You can view the full line of FYC products on their website, but hopefully, these dad-made products will hit shelves worldwide ASAP.