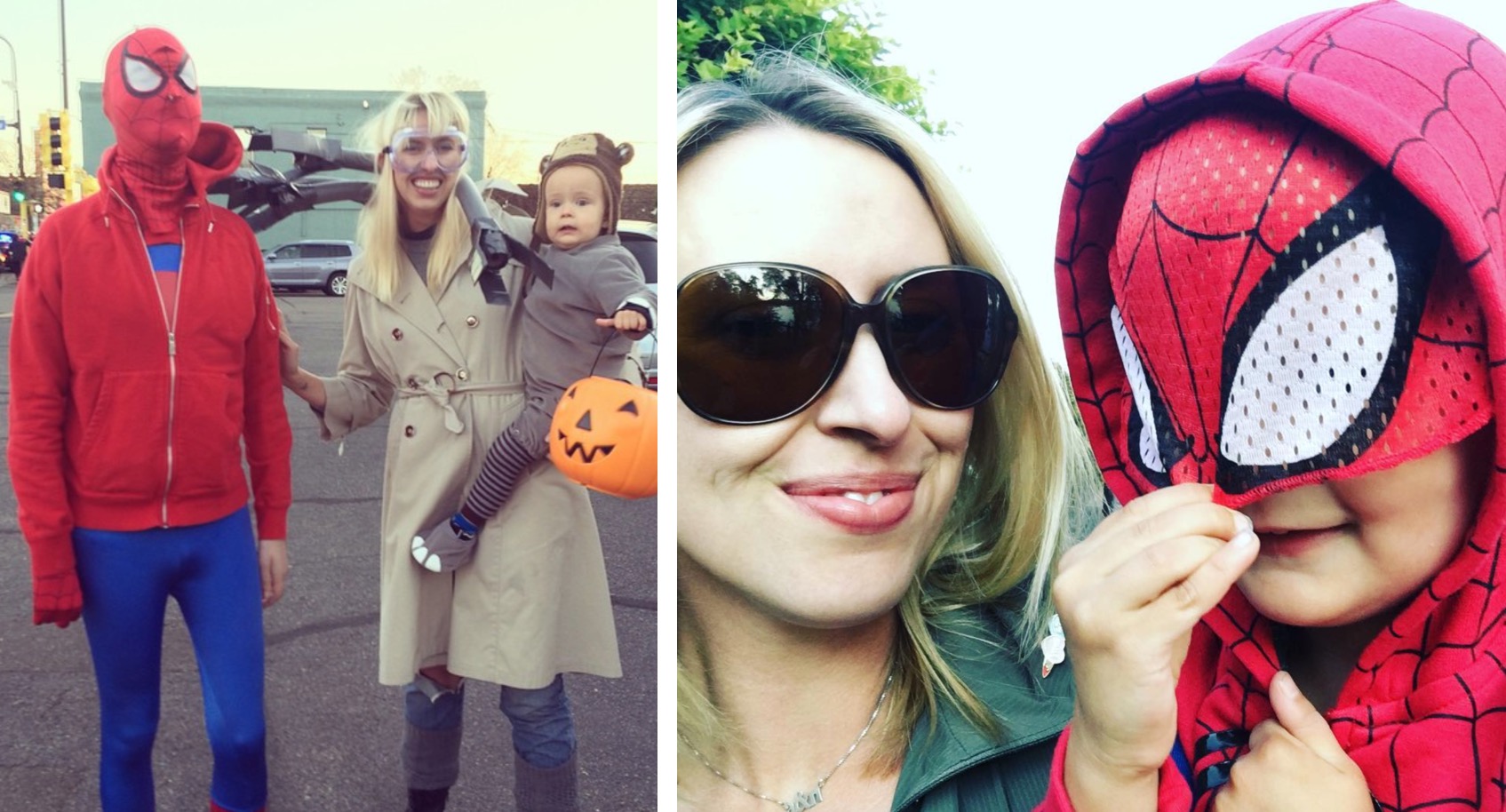 Credit: IG/noraborealis
Most obituaries are carefully worded and concise announcements of someone's passing, providing a brief description of the individual and any loved ones left behind.
Aaron Joseph Purmont, however, decided that he would rebel against the traditional obituary style and pen something a little different for himself while he battled against cancer. The result, which was published Sunday, Nov. 30 in the Star Tribune, has gone viral.
In a shocking reveal, the art director-by-day proclaimed that he was secretly Spider-Man and then tasked his young son, Ralphie, to avenge his father's death against cancer.
His obituary read:
"Purmort, Aaron Joseph age 35, died peacefully at home on November 25 after complications from a radioactive spider bite that led to years of crime-fighting and a years' long battle with a nefarious criminal named Cancer, who has plagued our society for far too long. Civilians will recognize him best as Spider-Man, and thank him for his many years of service protecting our city. His family knew him only as a kind and mild-mannered Art Director, a designer of websites and t-shirts, and concert posters who always had the right cardigan and the right thing to say (even if it was wildly inappropriate)."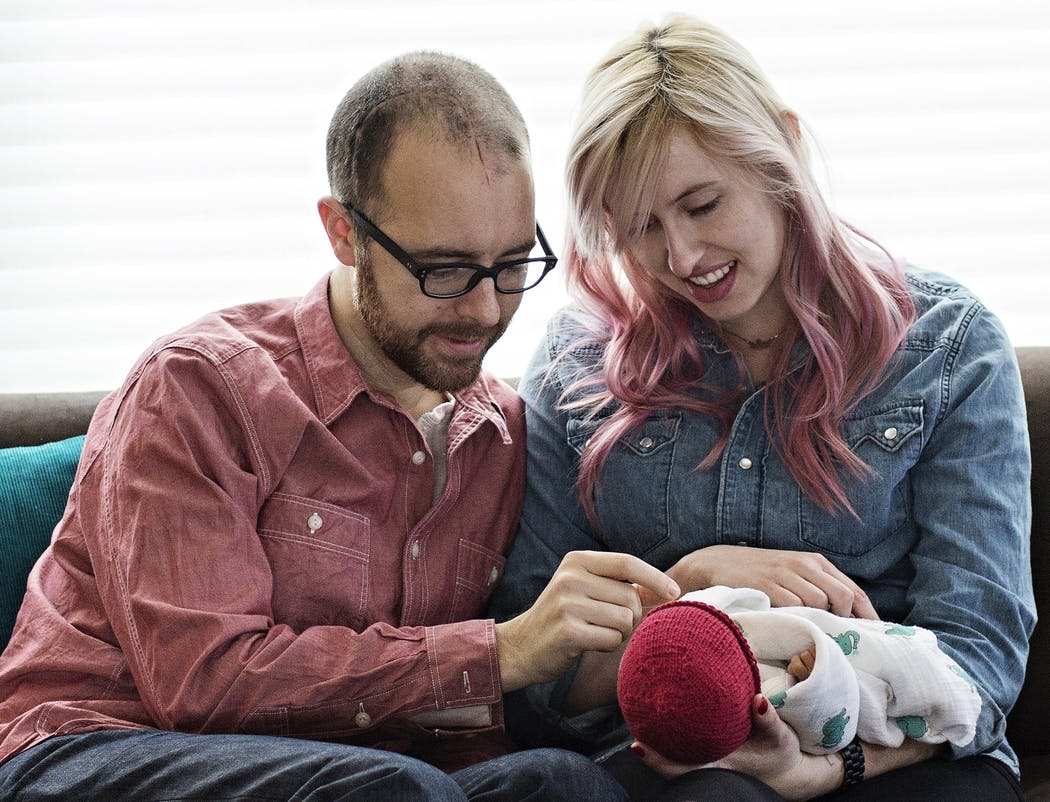 Aaron was wired as a creator and storyteller and always had a passion for comic books, so claiming the mantle of Spider-Man only made sense.
His obituary continues:
"Aaron was known for his long, entertaining stories, which he loved to repeat often, in high school, he was in the band The Asparagus Children, which reached critical acclaim in the northern suburbs. As an adult, he graduated from the College of Visual Arts (which also died an untimely death recently) and worked in several agencies around Minneapolis, settling in as an Interactive Associate Creative Director at Colle + McVoy. Aaron was a comic book aficionado, a pop-culture encyclopedia and always the most fun person at any party."
The post concludes with a list of Aaron's loved ones and family—some real, some probably not.
"He is survived by his parents Bill and Kim Kuhlmeyer, father Mark Purmort (Patricia, Autumn, Aly), sisters Erika and Nicole, first wife Gwen Stefani, current wife Nora and their son Ralph, who will grow up to avenge his father's untimely death."
Aaron's wife, Nora, started a Tumblr site during her husband's battle with cancer and she wrote about the unique experience of teaming up with her husband to write his obituary.
"I've never laughed and cried more in one sitting, but I'm so glad we got to do this. I love this man so damn much."
Aaron may physically be gone now, but thanks to his foresight and creative mind, he was able to leave his family with one final gift to bring them joy.
"The story is that Aaron was so good at life that other people are learning how to do life better," said Nora. "Freak out less. Stop caring about stupid things and just like have more fun. We had so much fun."