Viral "Dadvice" YouTuber Teams up With Lowe's to Help DIY Dads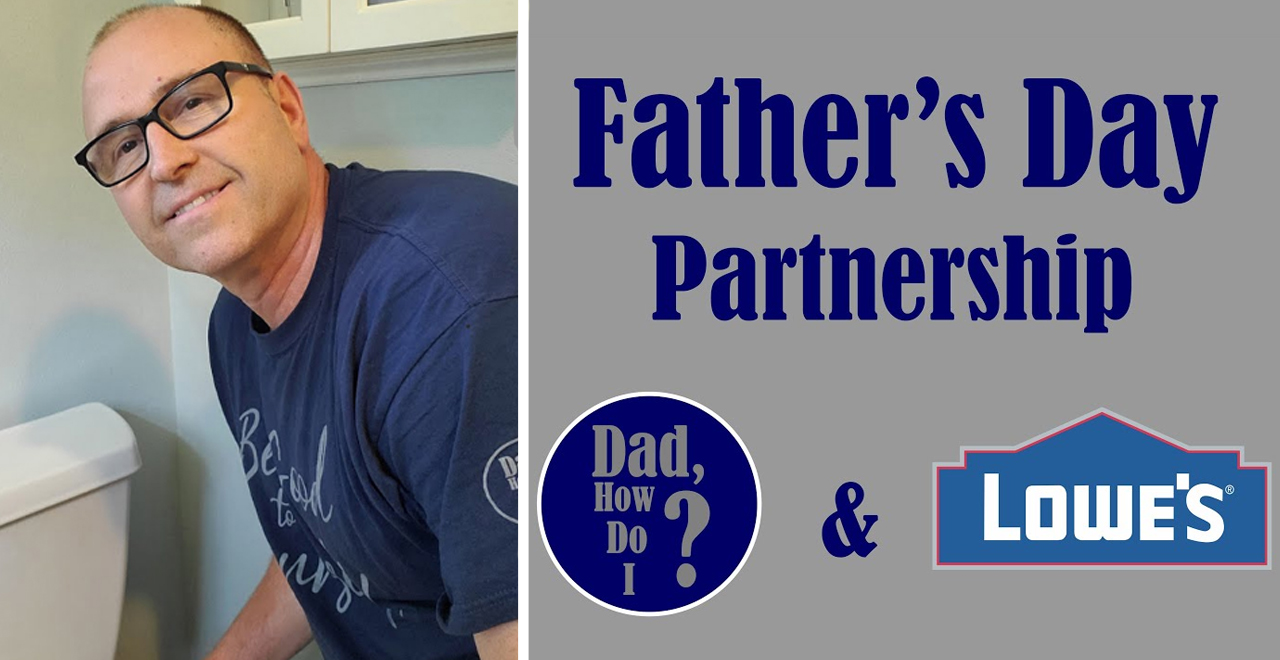 Rob Kenney didn't have a dad around when he was growing up. Now that he is one, he decided to do something to help others growing up in a similar situation. Kenney started the popular "Dad, How do I?" YouTube channel that offers simple DIY advice for common household issues. It was a way to help young adults who couldn't just call up their dad for help.
The internet, typically starved for good news, has quickly lauded Kenney for being the dad some need (if not the dad they deserve). And while he's been awesome at giving "Dadvice" to people without a father figure, now he's teaming up with Lowe's to give back to dads, too.
Kenney and Lowe's will be giving $5,000 gift cards to 10 deserving dads on Father's Day. To get a dad qualified and in the running, you simply have to post on social media about a dad making a difference with the hashtag #DadBuiltThis and tagging @dadhowdoi.
For their part, a spokesman from Lowe's told People.com the company has been inspired by the 'incredible dads who have risen to the occasion over the past several weeks at home and surprised their loved ones with just how creative and resilient they can be when it comes to DIYing to help their families.'
Lowe's will also be surprising hundreds of other dads with $100 gift cards.