Dan Levy and Uber Eats Partner To Donate $50,000 To Ronald McDonald House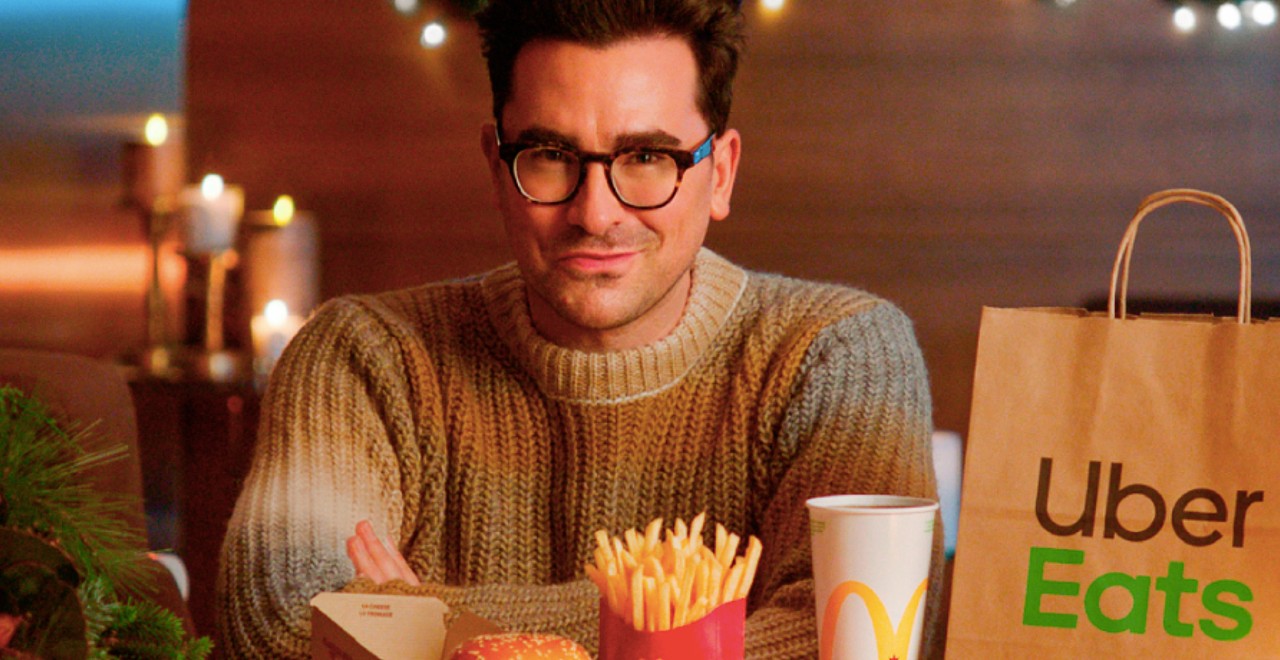 Uber Eats and Netflix have become cornerstones of life in a COVID world, entertaining us and sending sustenance directly to our front doors. Of all the Netflix binges we've had over the past several months, one of the most entertaining is undoubtedly the Emmy-winning comedy, Schitt's Creek. Schitt's Creek has gotten us through some tough times recently, and now one of the show's stars is lending an even bigger helping hand outside of our TV screens by joining forces with Uber Eats and McDonald's.
If you aren't a Schitthead (someone who's watched Schitt's Creek so many times you're basically an honorary member of the lovably-dysfunctional Rose family), Dan Levy co-created and starred in the hit show alongside his real-life dad, Eugene Levy. Schitt's Creek earned Dan Levy three Emmy Awards and hooked fans from the very first episode.
The Levy family is already filling our holiday with laughs, but Dan Levy is giving struggling families a little something more this holiday season. In an ad shared by Uber, Dan Levy discusses his own family traditions – shoveling his parents' snow-covered driveway after they finally wear him down, sifting through hundreds of his sister's Christmas lights to find the one freaking bulb that's ruining everything, and finally, helping others (you know, outside of his own family).
The caption reads, "We're giving back with @danjlevy this holiday season. For every [like] this tweet gets, we're donating C$1, up to $20,000 to @RMHCCanada."
We're giving back with @danjlevy this holiday season.

For every ❤️ this tweet gets, we're donating C$1, up to $20,000 to @RMHCCanada. pic.twitter.com/YfPgCj5i4b

— Uber Canada (@Uber_Canada) December 1, 2020
"But my favorite reason for the season," Levy explains, "is making the holidays a little bit brighter for Canadian families in need."
Levy is teaming up with Uber Eats to donate $50,000 to Ronald McDonald House Charities of Canada, helping struggling families around the country. In more good news for McDonald's-loving Canadians, any time you make a McDonald's order over $25 through Uber Eats, you could win up to $5,000 if you use promo code "reasons." As always, conditions apply, and the giveaway ends December 14.
Winner or not, it's a great excuse to get a boatload of McDonald's – but if you don't live in Canada, liking Uber's tweet is a free and easy way to help out a family in need this season.