2020 Emmy Noms Snub Baby Yoda as Best Supporting Actor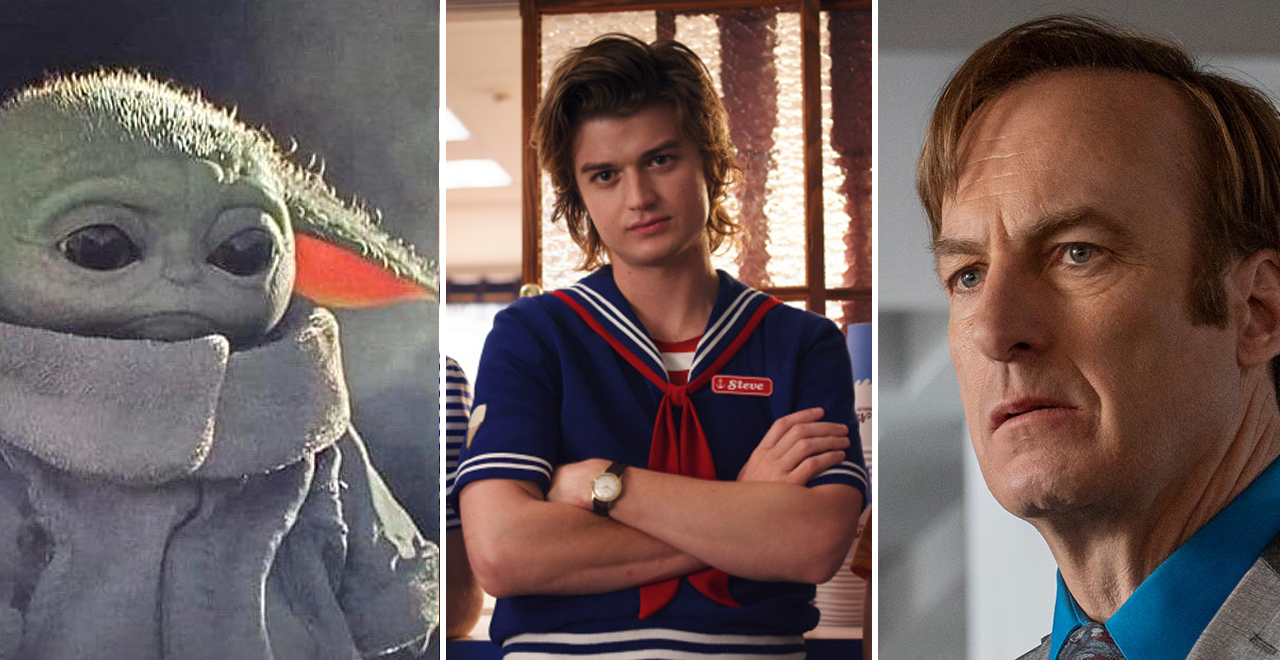 The Emmys are notorious for getting it wrong. I mean, so are the Oscars and the Grammys and basically every awards show, but the Emmys really seem to give it extra effort. This year, unfortunately, is no different.
This morning, the Emmy Award nominations were released, and as usual, there are a fair number of snubs. (Full disclosure: I don't watch all the shows that got nominated, and I can't speak to their quality or lack thereof. Except for The Kominskey Method, I mean let's be serious.) There are also some positive developments, and before we start complaining about the fact that Bob Odenkirk and Rhea Seehorn weren't nominated for their astonishing performances on Better Call Saul, let's celebrate some of the good stuff. Like the fact that Watchmen got 26 nominations!
The HBO adaptation of/sequel to/reimagining of Alan Moore's classic graphic novel received more nominations than every other show, including Succession and Ozark, each of which received 18 nods. Damon Lindelof 's (LOST) inspired update of the 80s superhero commentary was almost supernaturally prescient in the way it depicted both white supremacy, police brutality, and even mask-wearing a good 6 months before the #BlackLivesMatter movement and COVID-19 combined to alter American life.
Among those 26 nods were Regina King, Jeremy Irons, Yahya Abdul-Mateen II, Jovan Adepo, Louis Gossett Jr., and Jean Smart, as well as the show's casting department, which obviously makes sense seeing as nearly the entire cast got nominated!
Like Watchmen, almost the entire cast of Succession got recognized, which is just fine by me. Ozark's terrific 3rd season got 18 nominations as well, but somehow Tom Pelphrey, who was electric as Wendy's problematic bipolar brother, was not among them, putting a real damper on that celebration.
As we await Stranger Things' 4th season, the cast must be excited to have gotten a nod in the Best Drama category, as did – somewhat shockingly – another fanboy favorite: The Mandalorian. Disney+'s first series and the first live-action Star Wars series was also nominated for Best Drama, perhaps at the expense of Apple TV+'s equally hyped The Morning Show.
In the comedy department, Schitt's Creek final season got some love, which must please the many people who fill their social media accounts with memes from the show, and so did What We Do in the Shadows, which must please the many people who love everything Taiki Waititi touche. Dead To Me also got a bunch of nods, which must please… my wife.
Obviously, there is a lot to like about this year's list of nominees, especially seeing that it includes superhero and Star Wars based programming, which seems like a reflection of the times. It is somewhat head-scratching to see Better Call Saul's two stars, Odenkirk and Seehorn, get ignored after an incredible penultimate season. Hopefully, it's one of those situations where the voters are waiting to give the show a proper send-off after it wraps up. We'll see.
Until then, we'll have to hope that the Emmys make it up to us by allowing Succession's Best Actor nominee Jeremy Strong to perform his Logan rap during the awards show, even if it's just over Zoom.