It's Jedi vs. Jean-Luc in Fun New Uber Eats Commercial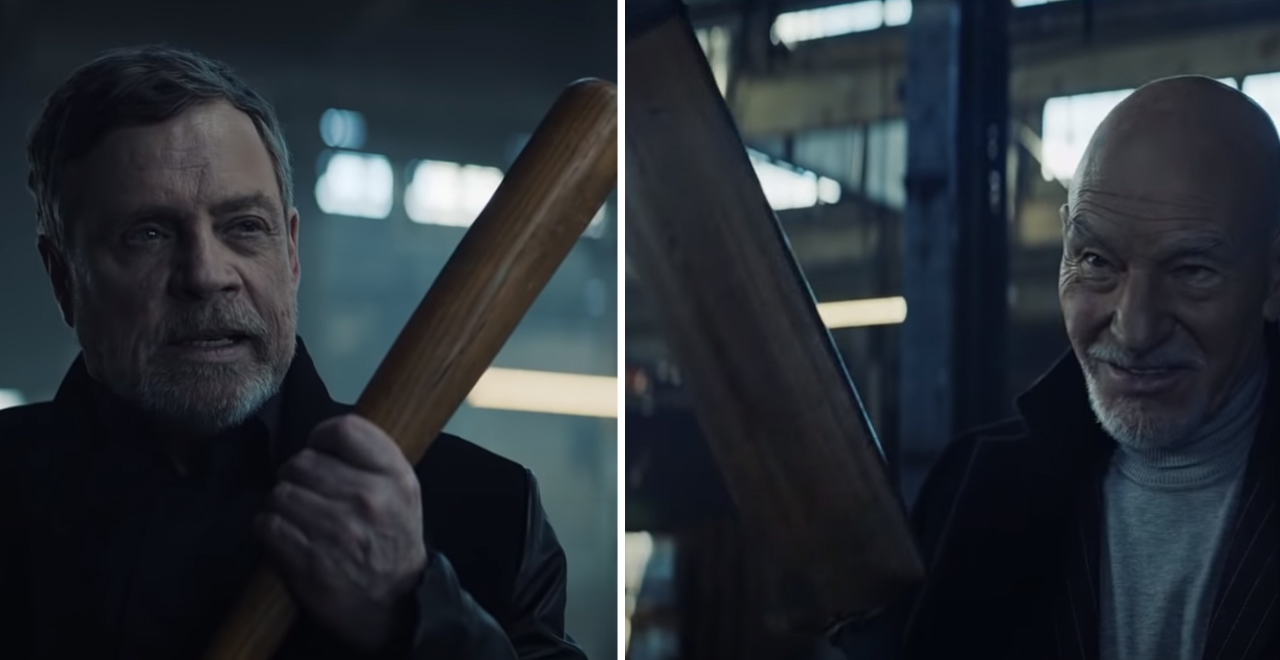 Is Star Wars vs. Star Trek really a thing? The new Uber Eats commercial seems to think so.
In the commercial, Mark Hamill and Patrick Stewart, the stars of two of Hollywood's biggest space-based franchises square off over dinner orders, the correct pronunciation of "tomato," and… Daddy insults while waiting for their Uber Eats to arrive. Which it very quickly does.
The ad is funny regardless of whether you know your Millennium Falcon from your starship Enterprise, and Hamill and Stewart are both beloved figures who'd draw major crowds at Comic-Con, but the conceit seems to be that they are at odds because of the properties that made them famous.
In my mind, Star Wars and Star Trek couldn't be more different. Star Wars is pure fantasy, a fairy tale with magic and monsters that happens to take place in outer space. Star Trek is pure science-fiction, the action movie trappings of the Chris Pine reboot notwithstanding, featuring moral quandaries, philosophical debates, and even some actual science. There is no science in Star Wars. A parsec is measures distance, not time, Han! No wonder Greedo was so mad.
Anyway, I'm probably taking this way too seriously. Thankfully, neither of the actors are, which makes for an entertaining commercial.
Check it out: