Are These Dancing Robots Entertaining or Should We Call John Connor?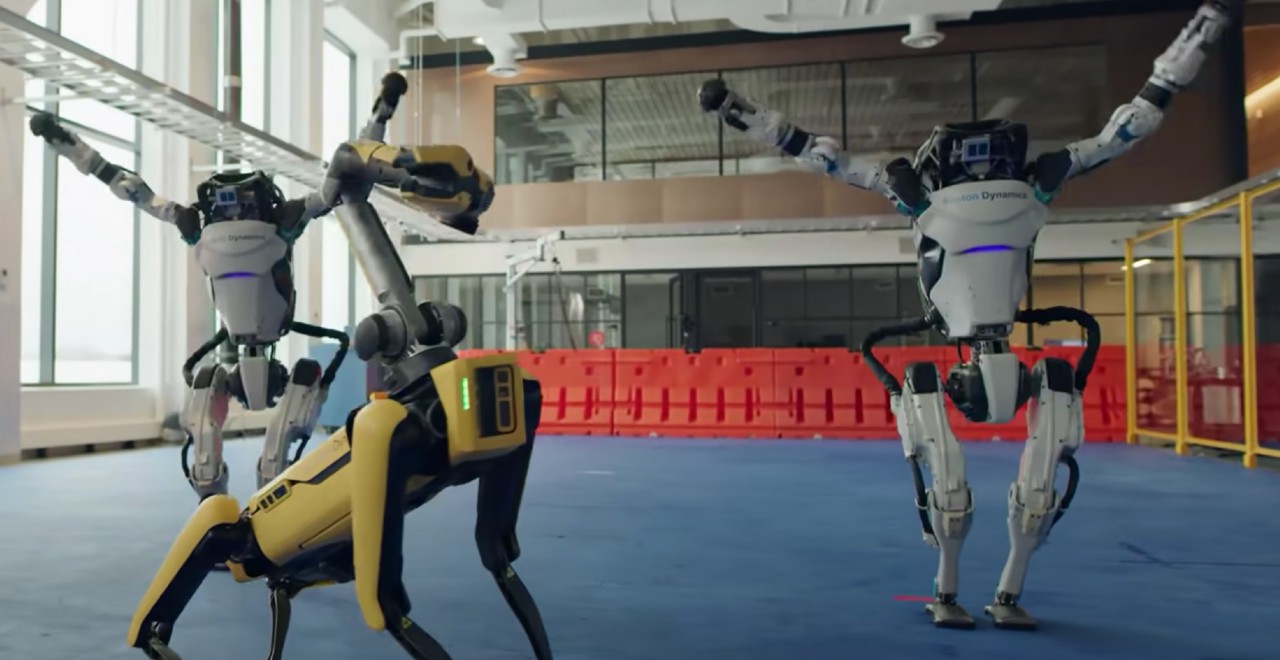 Dancing robots. Sounds so whimsical, but in reality, UTTERLY TERRIFYING. 2020 couldn't leave without one last ominous (although some love it) warning about the future. A new video from robot aficionados Boston Dynamics had everyone buzzing for what they've taught robots to do this time.
It's a stunning video that quickly went viral, pulling down millions of views and dominating conversations. The video, a legit robotic and engineering achievement, was meant to show off how much farther the company has advanced its robots over the past year. The video of the four robots doing a fully choreographed dance to "Do you love me?" was truly stunning.
These aren't dad moves, these are some precisely executed maneuvers. It's so good it left most people feeling it was faker than Hilaria Baldwin's accent. But, it appears to be legit. Even Tesla CEO Elon Musk ventured out publicly to quell speculation it was CGI because a robot uprising video from last year fooled a lot of people.
This is not CGI https://t.co/VOivE97vPR

— Elon Musk (@elonmusk) December 29, 2020
The robots featured are just prototypes (except for the robot dog, you can buy one of those for a cool $75k), but before long, robot prom will be available on a wider scale. Many seem to be utterly thrilled and enamored with the video, saying it makes robots seem way more accessible and less intimidating.
I, for one, welcome our dancing robot overlords, even if I choose to remain fearful of what their rapidly advancing capabilities mean for all of mankind. What if the wars of the future are fought by dance-off? Me trying to do the worm for the first time since 2003 is no match for one of these fleet-footed robots.