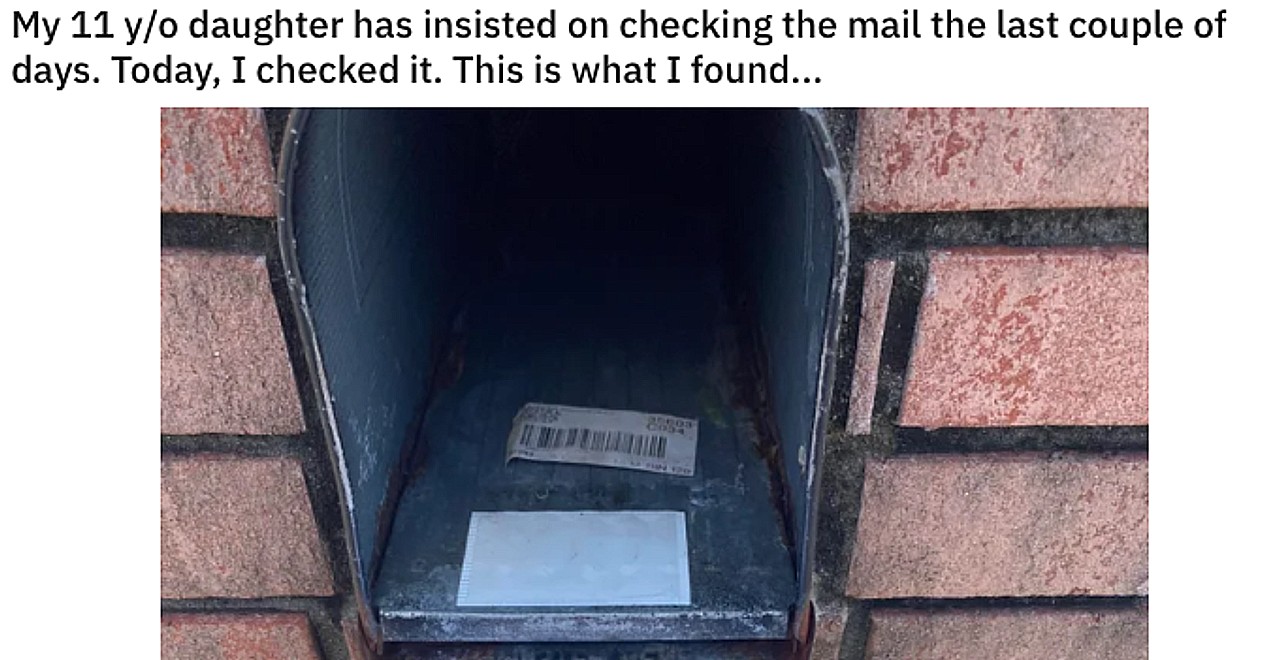 Credit: Reddit/Ballcoach79
The excitement of checking the mail is an underrated lost joy of adulthood. Aside from the occasional Amazon package, mail means bills, appointment reminders, and junk that sits on the counter for a week before getting tossed unopened into the recycling. The Blue's Clues "Mailtime" song mocks the parents of wide-eyed kids who still fully believe that mailboxes are mysterious wells full of exciting surprises. Most kids truly do love getting mail, but one dad became understandably confused when his 11-year-old daughter eagerly awaited the arrival of the mailman each day, despite the fact that there was never any mail addressed to her.
Well, one day this curious dad decided to investigate. What was it that so fully captured his daughter's attention? Mind racing with possibilities both good and bad, he pulled open the mailbox door. What he found inside was quite possibly the most wholesome thing to ever happen in this history of mailboxes. Taped to the inside of the mailbox flap was a tic-tac-toe board drawn in light pink marker, with "Tik tac toe play with me!" written at the top in his daughter's handwriting.
The post was shared on Reddit by a user named BallCoach79 with the caption, "My 11 y/o daughter has insisted on checking the mail the last couple of days. Today, I checked it. This is what I found…" and hearts around the world were warmed.
Reddit sleuths figured out that the 11-year-old's grandpa is a retired postal worker, which means she grew up thinking very highly of the mail carriers she saw each day. It makes sense then, that after months of being quarantined with her two rowdy little brothers, that she would seek out other friends in a familiar place. Fortunately, the mail carrier obliged – each day, this adorable little girl and her new friend take turns placing X's and O's on their game board.
The mail mystery has been solved in the most precious imaginable way. It doesn't matter what the board says, everyone here is a winner.