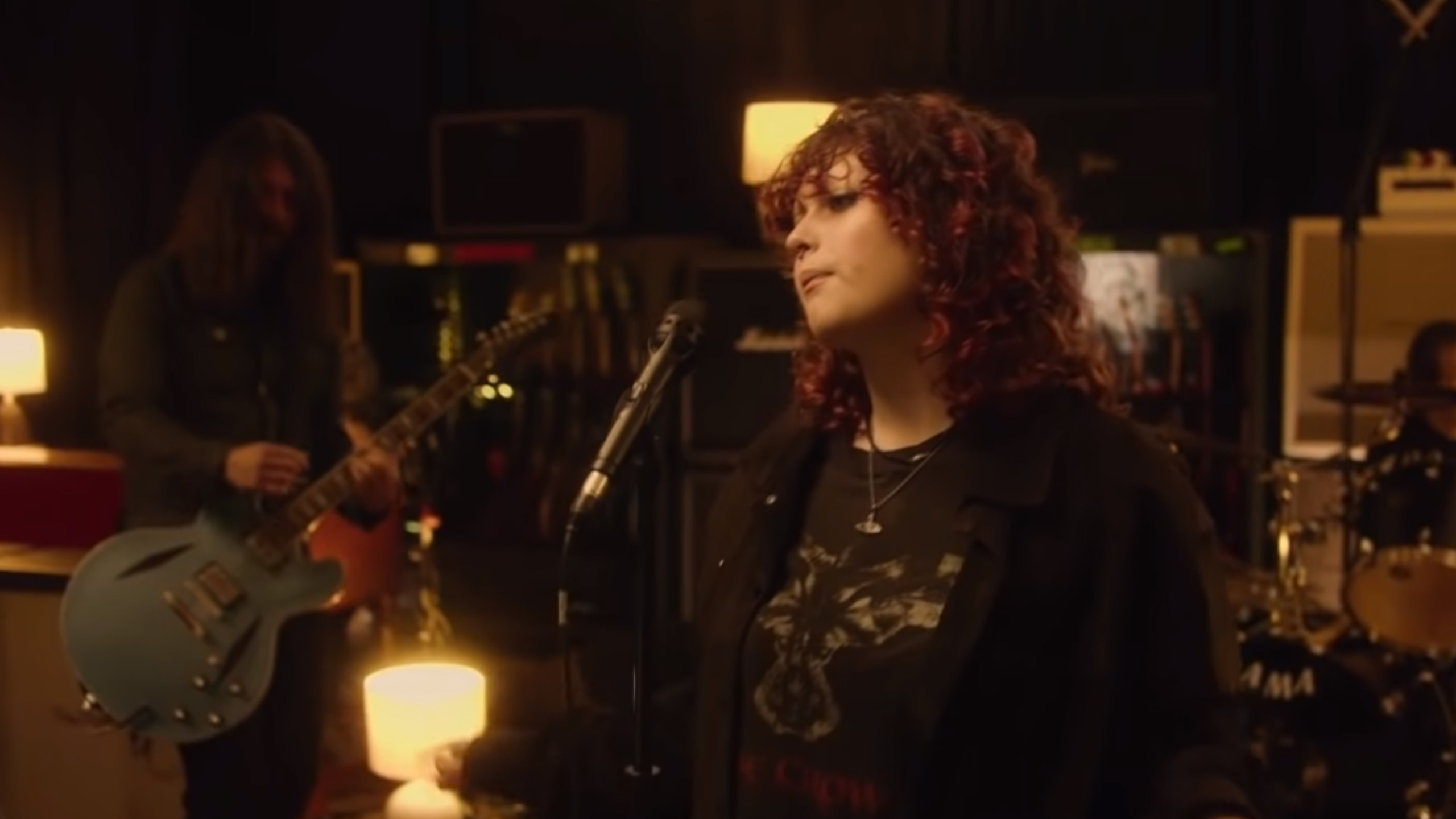 Credit: YouTube/Jimmy Kimmel Live
Dave Grohl is a rare species. He's one part awesome Dad and one part rock legend. Fresh off the Foo Fighters being inducted in the Rock and Roll Hall of Fame (which Grohl is already in with Nirvana), Grohl, the king of Dad rock, is also introducing us to the next generation. He and his 15-year-old daughter Violet recorded a cover of a legendary punk song for his new Amazon doc What Drives Us?.
Grohl and Violet crushed a cover of X's "Nausea" from 1980, which plays during the credits. Grohl described his motivation on a late-night talk show and revealed he found out he was related to the drummer of the band. He thought the family connection would be great to revive by including his daughter in the cover. He said she initially brushed him off (in the way a 15-year-old would) but after listening to the song, wanted to record it ASAP. It's the first song the duo has ever recorded together.
"This represents something more than just a song that rolls through the credits," he said. "It has to do with lineage and family and inspiration. And I thought who better to sing it than my daughter Violet?
The Grohl dad and daughter duo also performed the cover together on TV, along with some family friends (Grohl's Nirvana bandmate Krist Novoselic and former Slayer drummer Dave Lombardo, just typical friends people have lol) and it is great.
"It's the first time she and I have recorded together just the two of us," he said. "I'm so proud of it because I love her very much and she's an amazing singer, but it kind of follows this lineage and family history from this guy in Switzerland to now my daughter Violet. It's this… family tree that means a lot to me."
The guy is truly living the dream. He's already cemented his place in rock history twice over, and now he gets to tell the stories he wants AND play the music he wants, WITH his kid and gets the chance to watch her shine on her own as an artist.
Kind of a cool dad, for those scoring at home.