Dave Grohl's Dream Is to Be His Daughter's Drummer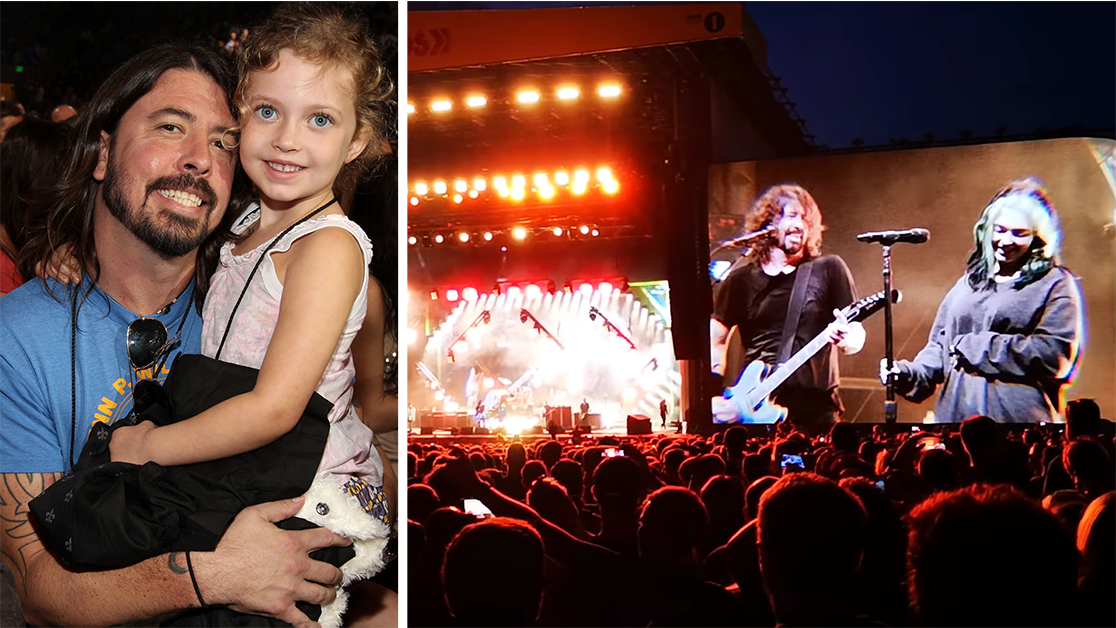 Dave Grohl is the king of dad rock. Partly because he embraces the label, partly because of his outstanding career, and also because he seems like a genuinely good, cool dude. We saw that when he had a virtual back and forth drum battle with a 10-year-old wunderkind, and when he did his Hanukkah sessions late last year.
Grohl was in the news again recently, and during an interview, he expressed a dream every dad can relate to. The legendary musician, Nirvana drummer, and Foo Fighters frontman Dave Grohl wants to be the drummer for his daughter. His 14-year-old daughter Violet has a growing music passion and even provided backup vocals on the last Foo Fighters album.
Grohl described in an interview how he'd take a break from recording in the afternoon to pick her up from school, and she'd come back and sit on a couch doing homework while he recorded. One day, a producer asked if she'd like to do a back-up vocal, and ended up doing the chorus of 'Making a Fire.'
"It seemed very natural [but] it didn't seem official until my accountant called a few months ago and asked where she should deposit Violet's check," he said. He was surprised and said he'd put it in an account for her when she turns 18.
Grohl went on to say Violet is the best vocalist in the family, 'has perfect pitch and sings from the gut' and can learn any instrument in a week.
"To be her drummer is one of my life dreams," he said. And we get it. It's one of the coolest moments in sports, entertainment, etc. when a dad and his child gets to perform at a high level. We've seen it with Eddie and Wolf Van Halen, Ken Griffey Sr. and Jr. and numbers of others. Some sports analysts think we could see it with LeBron James and son Bronny someday.
And it would be just as cool to see Violet Grohl tearing it up, with her dad on the drums.