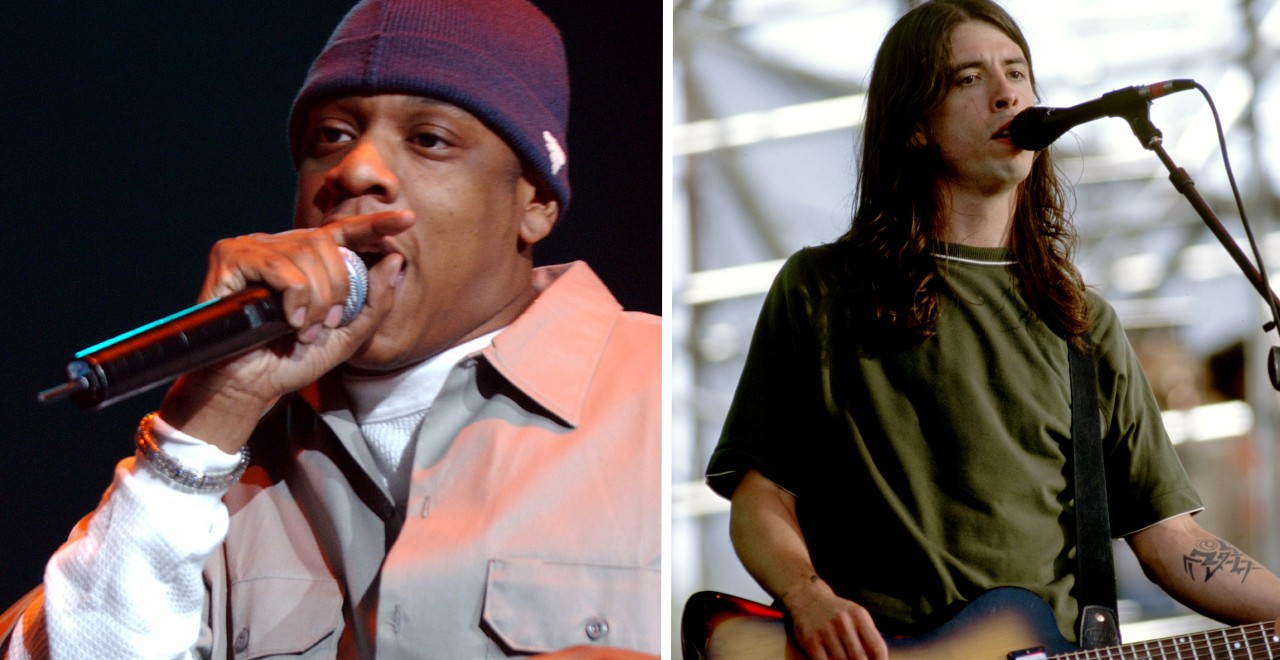 Credit: Getty/Yui Mok/Tim Mosenfelder
The Rock and Roll Hall of Fame is mostly filled with musicians your dad loved. It hits differently, though, when they start inducting the people who made YOUR music, and the stuff you loved growing up. That's the case more than ever with this year's nominated artists, with likely inclusions Jay-Z and the dad-rocking Foo Fighters are leading the way.
The nominations were announced this month by the Rock HOF, with a pretty wide-ranging group of artists hoping to leap the final hurdle to inclusion. There were some older legends, overlooked in the past but finally getting their due, like Dionna Warwick, Carole King, and Tina Turner.
But Jay-Z and the Foo Fighters are first-timers on the ballot, both eligible for the first time. Which means…we are old. Because they are old. Artists aren't eligible until 25 years after their debut.
While there are always surprises and snubs, and plenty of debate, both are seen as pretty much locks for the R-HOF. It will be a second inclusion for Dave Grohl, King of Dad Rock, as he is already in with Nirvana.
It's that time again: The ballot for the 2021 Rock and Roll Hall of Fame class is here and it features Jay-Z, Foo Fighters, Tina Turner, Iron Maiden, and Carole King https://t.co/y9HUyn087r pic.twitter.com/pB7aofLinI

— Rolling Stone (@RollingStone) February 10, 2021
Jay-Z will become only the third(!) rapper in the Hall (I suppose it is technically the "rock and roll" Hall of Fame, although it's definitely now just the "music" Hall of Fame). He will be the first rapper to be at his induction though, as both the Notorious B.I.G. and Tupac were shown love posthumously.
The Rock and Roll Hall of Fame said it was the most diverse class of nominees since 1996, and that they have all left their mark on music.
"This remarkable ballot reflects the diversity and depth of the artists and music the Rock & Roll Hall of Fame celebrates," Rock & Roll Hall of Fame Foundation Chairman John Sykes says in a statement. "These nominees have left an indelible impact on the sonic landscape of the world and influenced countless artists that have followed them."
But really, Jay-Z and the Foo Fighters have been around for so dang long, they are going to be in the Hall of Fame. Which makes a lot of us feel older than we thought we were.