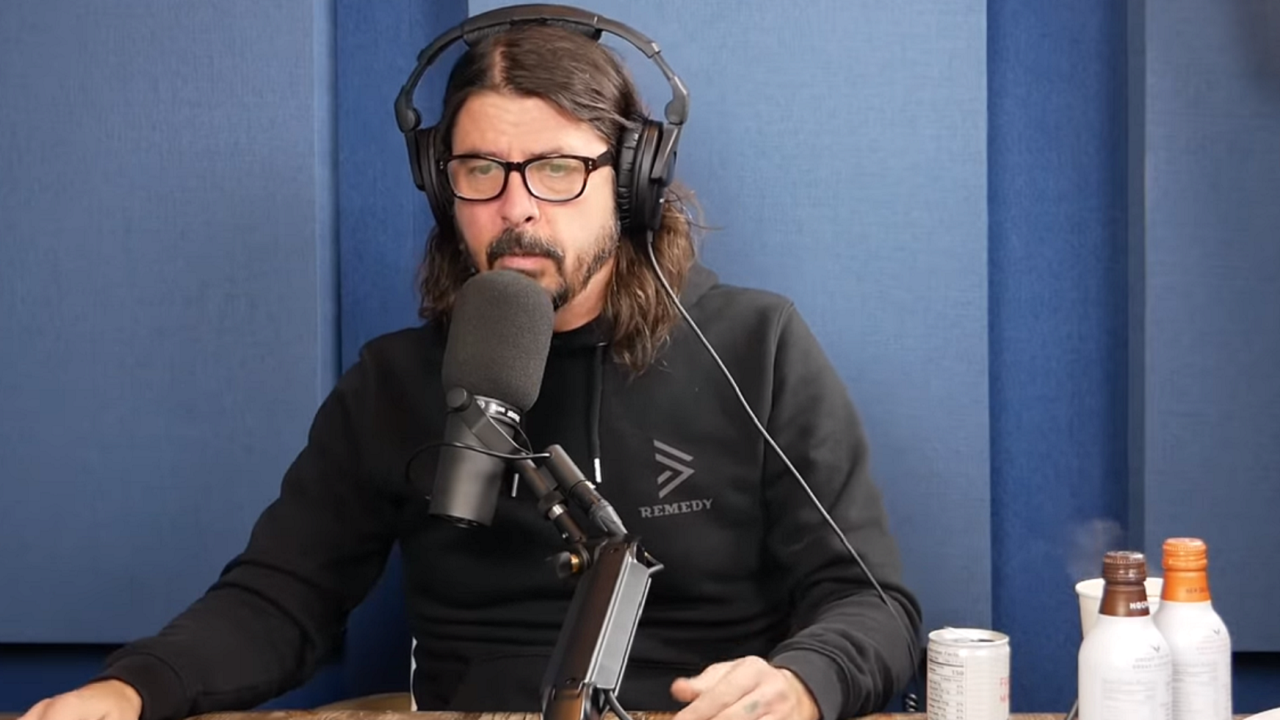 Credit: YouTube/Whitney Cummings
Everybody loves Dave Grohl.
He first came to prominence as the drummer for Nirvana, one of the modern era's most respected and revered bands, and has spent the last twenty-plus years fronting the Foo Fighters, who were formed shortly after Nirvana's run ended.
Not only that, as a well-known and seemingly well-liked dude who's been putting out successful records and selling out arenas even while rock has taken a backseat to hip-hop in the hierarchy of popular music, he's sort of become the unofficial face of the genre.
Full disclosure: I've never been a big fan. He seems like a good enough guy, and he's obviously a talented musician, I just find the Foo Fighters bland, and he reminds me of a game show host. Plus, I've always sort of resented the way he appointed himself the Ambassador of Rock. Keith Moon never would have given a shit.
That may sound harsh, but it seems that Grohl himself might not totally disagree!
On a recent episode of comedian Whitney Cummings's podcast Good for You, Grohl confessed that his band has never been cool.
"You know the whole dad rock thing?" he said. "We're totally dad rock."
He's right. Look, the Foos (do people call them that?) have some good songs. My wife loves Everlong. But are they cool? Not according to a guy who was once in one of the coolest bands ever.
"First of all, we are all dads, and you're right, we're a rock band… Look, I'm 50 years old, I have fucking grey hair," he said. "But you know, the thing is, I have never considered our band cool, and I like that."
he even calls out some of his songs, citing the fact that their 1999 single "Learn to Fly" had more in common with 70s soft rock than anything else. He thinks their lack of adherence to current trends is what has kept his band around for so long (they're currently recording their latest album).
"We've just never been hip or cool; we just really haven't," he told Cummings. "I think that the reason why we're still here is because we do kind of disconnect ourselves from the popular stuff that's going on, but also because, what the fuck do we care? I just want to fucking play music."
Love him or hate him, the fact that he's been able to do just that for 30 years, and has accepted his role as a dad rocker, is pretty cool.
Oh and here's a video of Dave literally performing dad rock with his daughter.