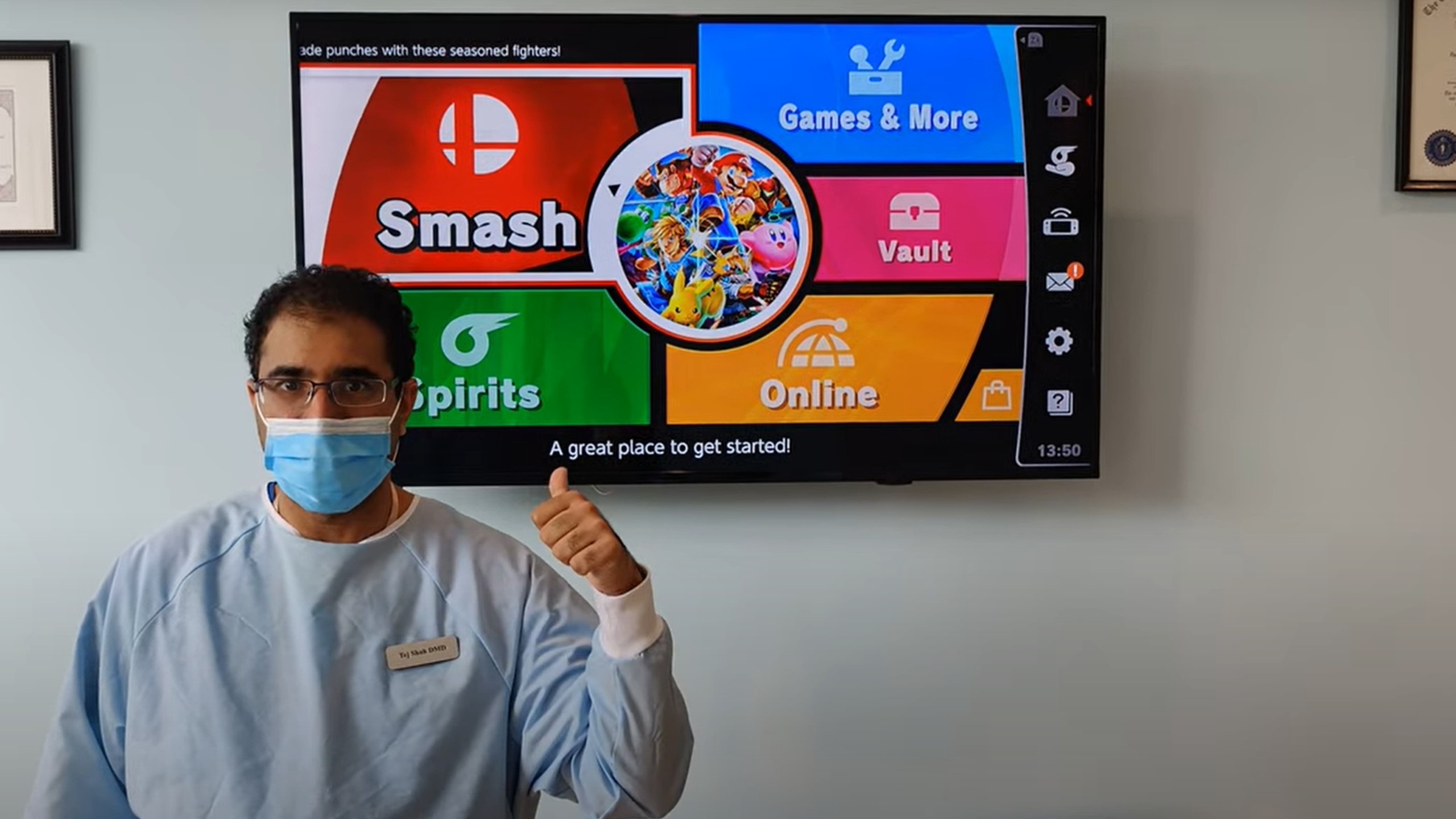 Credit: YouTube/Zen Family Dental
I knew all those years of playing Smash Bros. would finally pay off!
In what is probably one of the coolest forms of marketing, Dr. Tej A. Shah at Zen Family Dental is willing to take on patients in 1v1 matches with free teeth cleanings going to the victor. Known as DesiOtaku on Reddit, Shah revealed that his favorite fighter is Little Mac and that he is improving his skills with the DLC fighters Pyra and Mythra. Good things to know if you do decide to go up against him in the name of pearly whites.
Dr. Shah's rules are simple. Matches consist of 1v1 showdowns featuring 3 stocks, no items, no Final Smashes, and only levels that are legal at tournaments are permitted. In addition, challengers must register to become patients before competing, and Dr. Shah warned his potential opponents that "If you lose, you need to tell the whole world that you lost to a dentist!". This guy means BUSINESS.
This isn't the first time Dr. Shah has hosted a Smash Bros. event either. Back in August, Zen Family Dental held a tournament for patients to compete in, and one of the prizes was a $250 Amazon gift card.
I wish my dentist was as cool as this. All I ever got was a sticker.