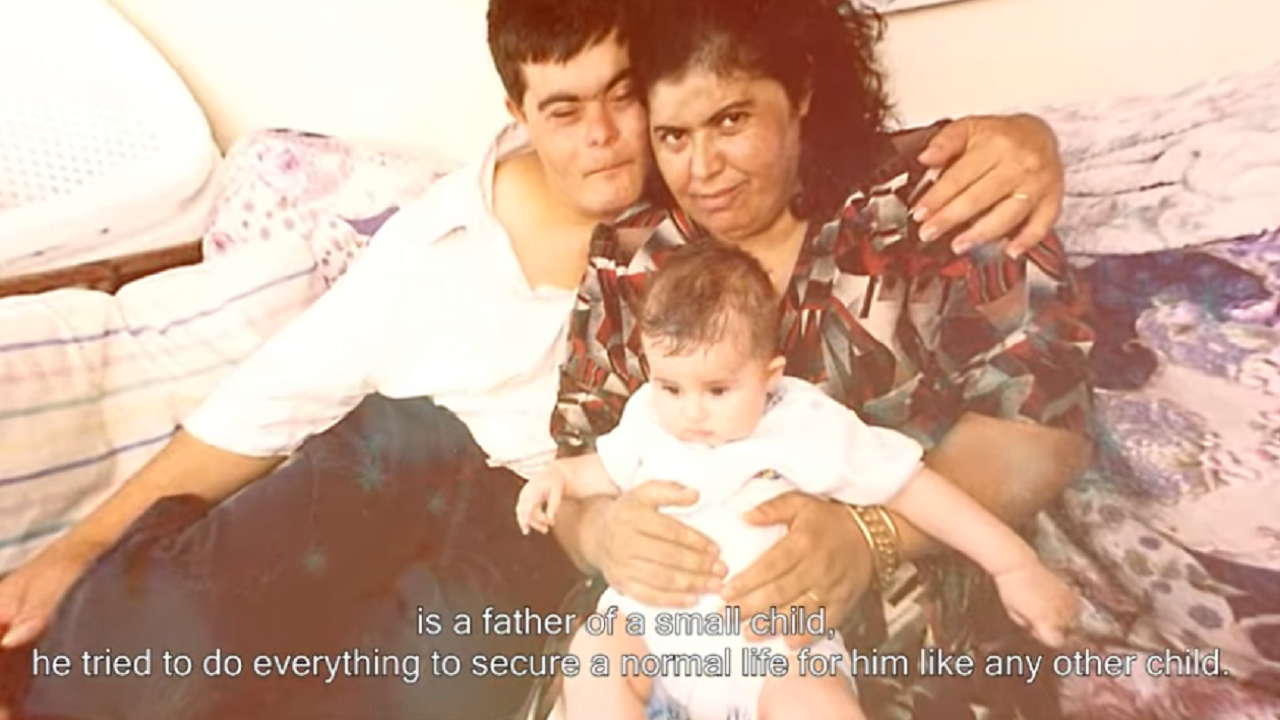 Raising a child who has special needs presents a whole slew of challenges that are largely unimaginable to someone who hasn't personally been faced with them. Thanks to the internet, many of us have been able to gain some perspective on being a parent to someone with Down's Syndrome, or cerebral palsy, or spina bifida.
Of course, there's always room to learn. especially since 99% of those kinds of stories are from the perspective of a parent caring for a child with special needs. It's rare to hear from the child of someone with special needs. Which is one of the things that makes this story so extraordinary.
Sader Issa is a dentistry student in Syria. He was raised by his father, Jad, who has Down Syndrome. In a video interview, with the Syrian Society of Social development, shared his experience.
"I'm proud of my father. Throughout my life he has been the greatest support for me when I needed it," he said, stressing that he has a loving relationship with his father, who is well-respected and considered a pillar of his community.
"We wish all people were able to accept that being different is not something to be ashamed of. People with Down Syndrome are different but they have feelings, aspirations, a mind of their own, and they are capable of living a normal life when there is social acceptance and a society that is supportive," Sader told Bored Panda.
The proud son wants to help remove the stigma often associated with people with Down Syndrome.
"Let us give them a chance and see what great capabilities they have," he said about people with Down Syndrome. "According to NDSS (National Down Syndrome Society), only three cases have been recognized of fathers with DS and we are not one of these three cases. We wish that Bored Panda can help with getting this story formally recognized by international research organizations."
One of the most touching aspects of the story is the pride Jad has in his son's studies to become a dentist.
"It's possible to see when his eyes are filled with joy and satisfaction, as if to express: yes, I have Down syndrome, but I raised this man and did everything in my power to make him become a doctor and help others," Sader said.
Just like any father would be.
Watch the video interview: