ABC's Bizarre 90s Sitcom 'Dinosaurs' Is Coming to Disney+ This Fall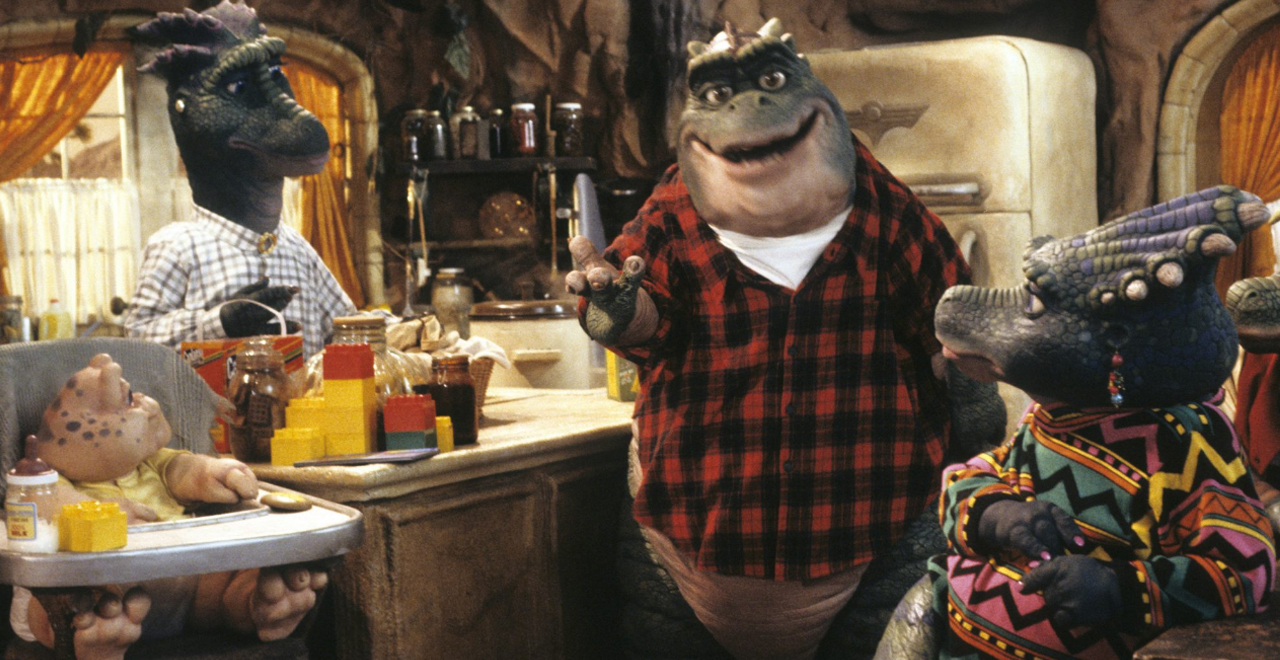 There are only four things I remember about the bizarre 90s sitcom Dinosaurs:
1) It featured puppet or muppet or animatronic dinosaurs;
2) It was a Flintstones/Honeymooners type family dynamic;
3) The dino baby had a catchphrase: "Not the mama!"
4) I think it actually ended with an extinction-level event?
I also remember it arrived with a lot of fanfare (okay, so that's 5 things), which even back then seemed strange. The show didn't last long, but it has its fans, and those fans have to be happy today. Because Dinosaurs full four-season run is coming to Disney+!
Here's the description:
The show follows a family of dinosaurs residing in the modern world. They have TVs, fridges and various other objects. The only human beings around them are cavemen, who are considered pets and wild animals. Leaving aside the scientific inaccuracy of all of that, I have one question? Why did this exist?
Anyway, it will be on Disney+ sometime this fall. That's all we know, as the announcement was made during ABC's new game show, "Don't", hosted by Ryan Reynolds. Reynolds himself mentioned that Dinosaurs was coming soon, unfortunately without his trademark snark, which I am very clearly making up for with my bizarre, highly-exaggerated aggression towards the show. You're welcome!
Anyway, if you want to revisit this strange program, or check it out for the first time, I scroll by it and tell your kids they'll never be allowed to watch it because it's idiotic garbage, it will be available for streaming within a few months.
Knock yourself out!