Dog Cries When Mufasa Dies and This is Why All Dogs Go to Heaven [WATCH]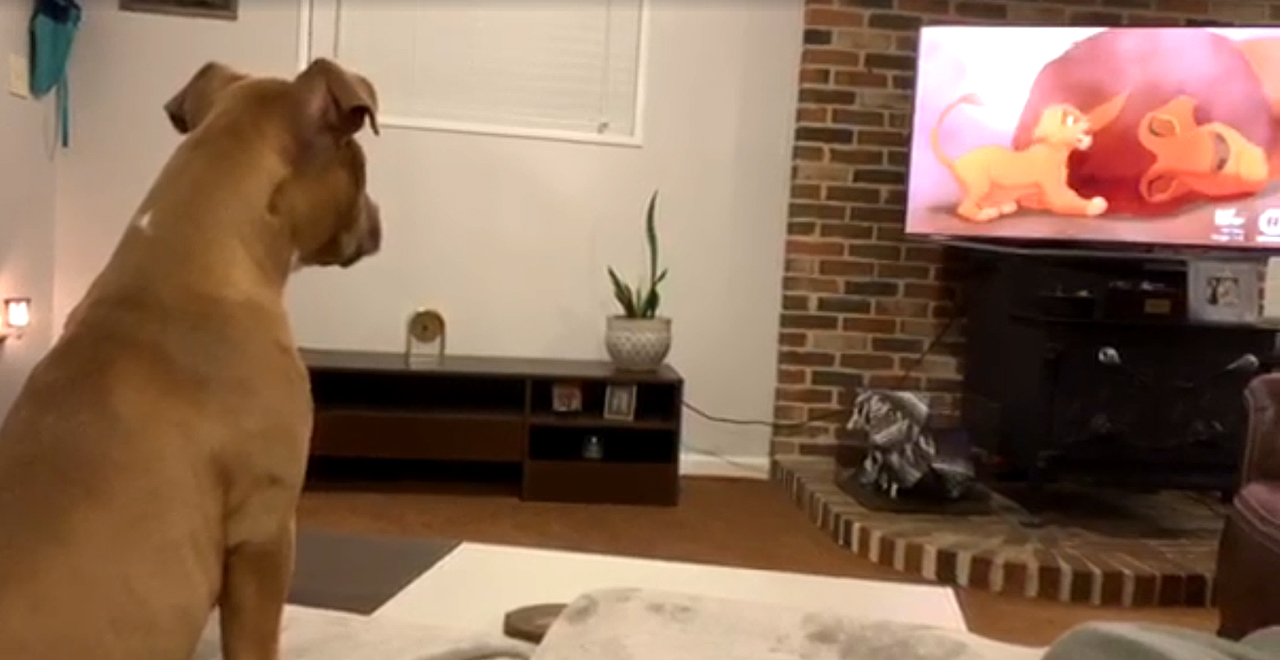 Remember when you first saw Mufasa's death in The Lion King? Well, chances are you cried. And remember when you first saw Disney announce a totally unnecessary live-action reboot of The Lion King? Well, chances are you cried even more.
But humans aren't the only ones who've been left heartbroken over Mufasa's untimely passing and/or Disney's fascination with rebooting movies that don't need it. Meet Luna, a four-month-old pit bull from Chattanooga, Tennessee who showed the same type of pained emotion and despair that I often show when my Seamless order is running late.
Luna's owner Josh was watching the infamous stampede scene when all of a sudden his dog looked up from her toys and started whimpering at the TV, fearing the worst. However it's entirely possible that Luna didn't care about the movie and was actually whimpering because she's tired of being recorded by Josh every time he thinks she's doing something that can go viral, but let's assume it's the former for the sake of this story.
Just take a look at the video and judge for yourself:
It's amazing to see Luna and Simba act so similarly throughout the scene, from experiencing a brief moment of hope before ultimately laying down in acceptance. Though it'd have been even more amazing if Luna synchronized her farts with Pumbaa's later in the movie, but as far as we can tell there's no footage of her doing that.
After the scene was over, Josh made sure to shower Luna with hugs and kisses to reassure her everything was okay. That's nice to hear, but we just hope Josh learned his lesson and never shows Luna 101 Dalmatians, because that's bound to leave her scarred for life…
…no Lion King pun intended.
If watching a sad dog gave you the blues, check out how happy this dog was after he stole his dad's dentures.